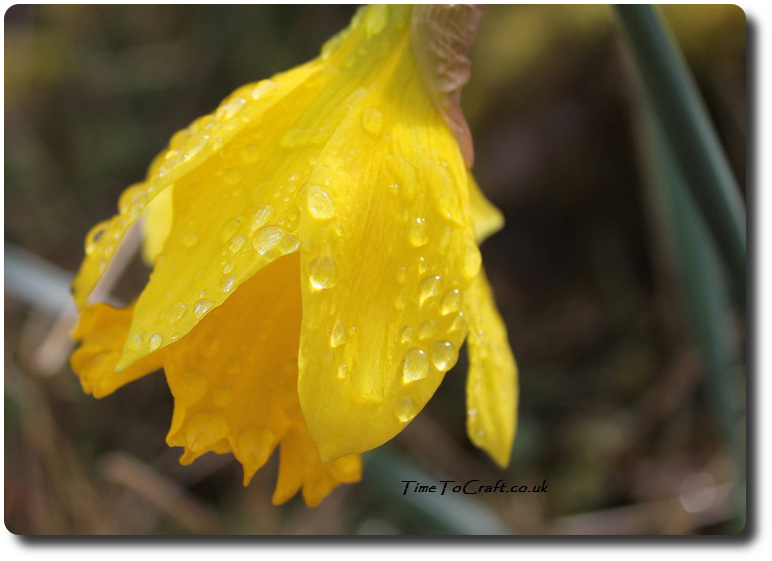 There comes a point, as you forcefully cram yet another food wrapper into the bin, when you can't help wondering where you're going wrong. Not the method of putting it in the bin. No worries there. I seem to be well practised at squeezing the maximum number of plastic bags into my bin. It's all in the folding. I'd be a worthy contender for the World Record, I'm sure. I'm more thinking along the lines of why. Why have I got so many in the first place? How has it crept up?
I could hand them back when I next order food from the supermarket, but that feels like passing the buck. Better to reduce the number in the first place. Plus, everytime I question the delivery people about the bags' final resting place, I usually end up with a "I'm not sure. It goes in the recycling crate", which fails to fill me with confidence and happy feelings.
The buck has to stop here. I really need to focus on "reduce" rather than "recycle".
I've been reviewing my list of green-living blog posts recently. Just short of doing an impression of a heating engineer looking at the boiler before dishing out the happy news about how much the new, very necessary part is going to cost, I can see some obvious eco friendly areas where I've fallen silently off the wagon.
Without more ado, I've come up with five kitchen projects to focus on. I could list more, but I'm taking one elephant bite at a time. It is revisiting, if I'm honest. Mainly inspired by the contents of last week's bin contents. I know this works for me. Last year, I stopped buying mini juice cartons for my son's packed lunches. No more plastic straws. Instead, I bought a flask and added a drink of his choice. It takes very little extra effort to wash and fill. We've been using it for six months now and it has not leaked.
So which projects did I chose?
Yoghurt
This is an easy one. Back to making my own. I add powered milk to make it thicker, fruit to flavour it and portion it out into small jam jars. When someone asks for a snack, I point them in the direction of the fridge and a jar. Easy peasy.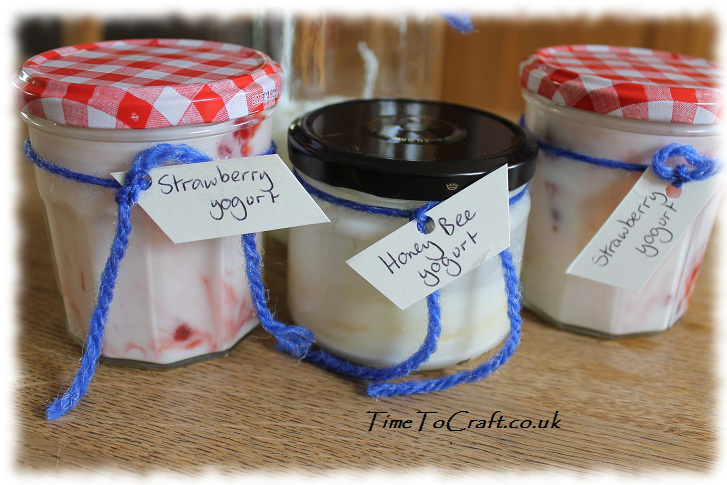 I know why I stop. Given time, the family will go through stages of not wanting yoghurt, so my starter culture is lost/eaten, as we take a break. A few weeks later, I end up buying a big pot of strawberry yoghurt and then another. Wrong habit. Next time it will be a small pot of natural yoghurt, so I can make more.
Salad and vegetables
The bulk of my plastic wrapping arrives in the kitchen with the salad and vegetable. Both frozen and fresh. During the summer and autumn months, the plastic all but disappears, as I grow as much as I can in the garden. I need to improve my preserving technique, to make it last longer.
(last year's tomatoes)
When I run out, I plan to order a local veg box again, rather than buying from the supermarket. The veg box comes in a box, with minimum packaging. Realistically, a farmers market is too far to visit on a regular basis, and I'd soon stop, so a veg box is the safest bet. We used to have a grocery van than stopped outside, but he retired years ago.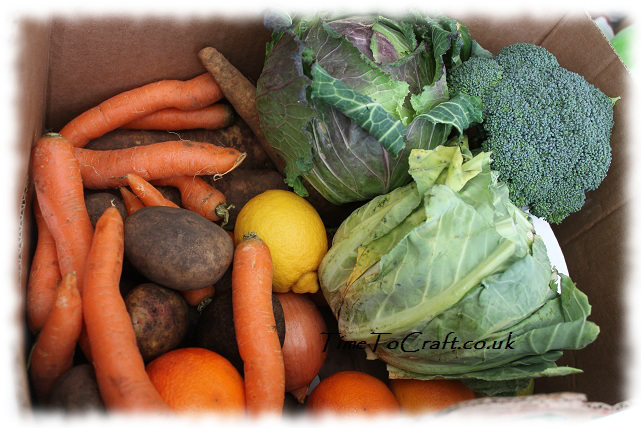 Bread
Same situation as the yoghurt. I go through stages of making it. Then I run out of yeast, and the bread buying habit begins. My solution this time is to start a sour dough starter. Maybe batch baking and freezing loaves and rolls.
I also plan to make a few bread bags to prolong the life of my loaves.
Buying bread probably produces the least number of plastic bags out of the five projects. My ulterior motive here is that I can make interesting breads which will be alternatives to other plastic wrapped sweet snacks.
Breakfast Cereal
Breakfast cereal is an issue. For speed, we tend to have boxed cereal on a weekday morning.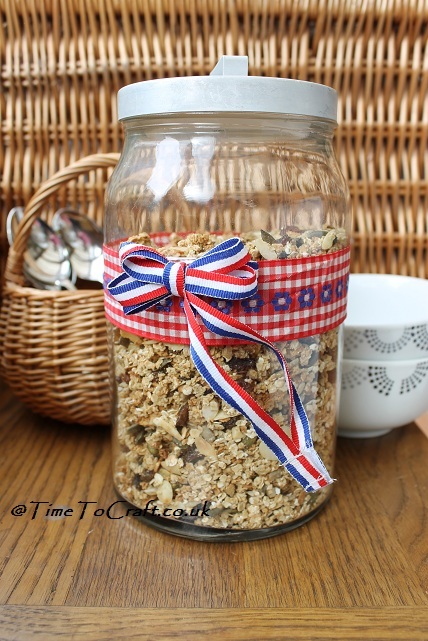 At weekends, there is time for porridge or pancakes. I can buy oats in cardboard boxes, but the other cereals all come with inner plastic bags. These ones probably bug me the most. I'm not even sure the children's cereal makes the best start to the day. I'm keen to give this one up for so many reasons.
I have a plan to make more granola. Also my bread making should provide toast as an option.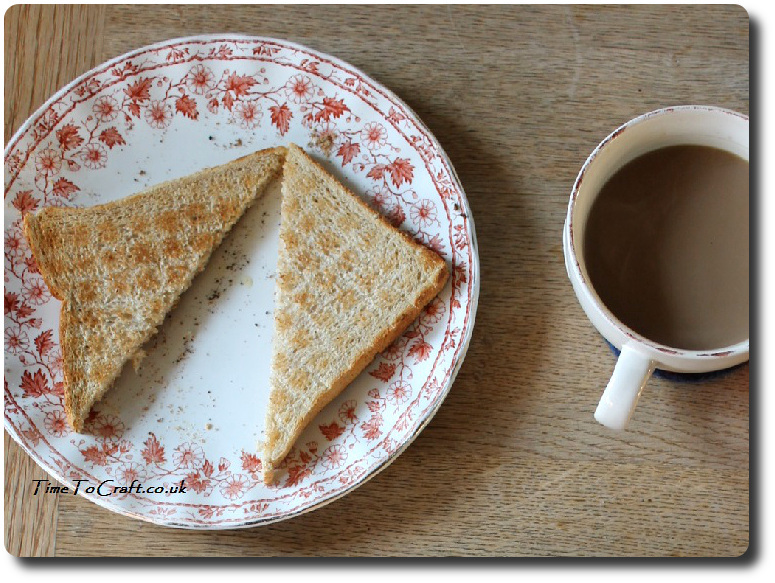 Freezer bags
I freeze batch cooking, leftovers and garden produce in bags. I try to wash and re-use the bags, but inevitably I end up buying more. I've been researching other option, including jam jars, which I usually avoid putting in the freezer due to their reputation of breaking. It seems if I leave room for expansion, which I knew, and use a wide necked jar, I could use jam jars. With berries, I can freeze on a tray and then transfer to jars, instead of my usual bags.
Fortunately, I do collect a lot of jam jars. I'm also going to invest in a few more pyrex dishes with lids, which are perfect for batch cooking lasagne and cottage pies. I will still need some bags, but hopefully I can cut back.
Reduce
That makes five reduce projects. Hopefully, once I've established those five, I can add another batch of projects. Realistically, I'm not going to eliminate all new plastic bags, but I'm happily anticipating reducing the number.
It turned out to be a useful exercise reviewing my list. A bit of a spring green, so to speak. Fingers crossed. My bins should be a little less plastic filled in the coming months and we should be eating a little bit more healthily. I'm so lazy. I'm hoping I can put my bins out less frequently. One of my least favourite jobs.
Would love to know if you have a favourite way to avoid putting plastic in your bin.