5 reasons I love sock knitting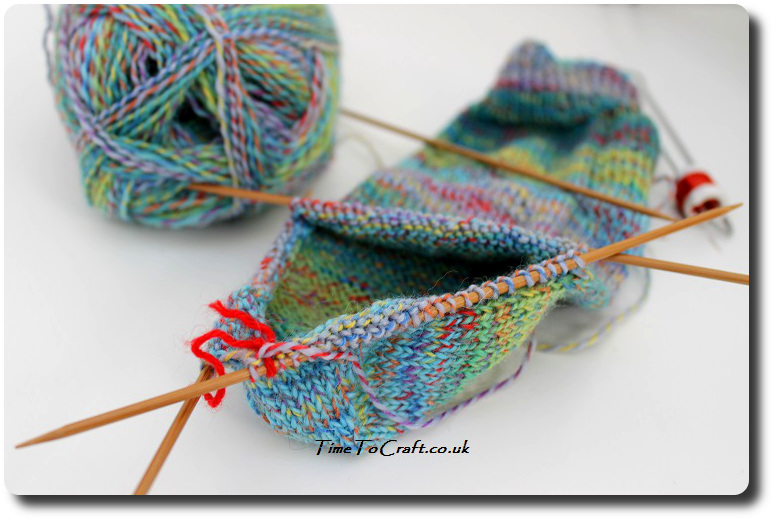 I like knitting socks. There. I've said it. Sock knitting sometimes receives negative appreciation, if you get my drift, but I think people have got the wrong end of the stick.
Not everyone can understand the point of knitting socks.
"Surely they are cheap enough in the shops, aren't they?"

And
"they have to be knitted on those double pointed thingy-ma-bobs, don't they?"
First up, yes, you can buy a cheaper pair of socks, but once handmade socks have been tried on, I bet most people would agree that they're entirely different. Comfy, cosy AND made specially for the wearer.
Secondly, socks do not have to be knitted on double pointed knitting needles (dpns). One of my favourite socks to make are knitted on ordinary, run-of-the-mill knitting needles.
Running up to Christmas, these are the type of socks that the family most often drop subtle hints about. They are slightly thicker being knitted in DK, making them perfect for walking boots and wellies. Added advantage is that they do knit up quickly. I allow myself a week of evenings, to knit a pair of men's size socks.
The thinner ones take longer and they are knitted on dpns, but they're worth it. They can be worn with ordinary shoes or trainers,  so it's good to be able to churn out a few of this style too.
I like making them too.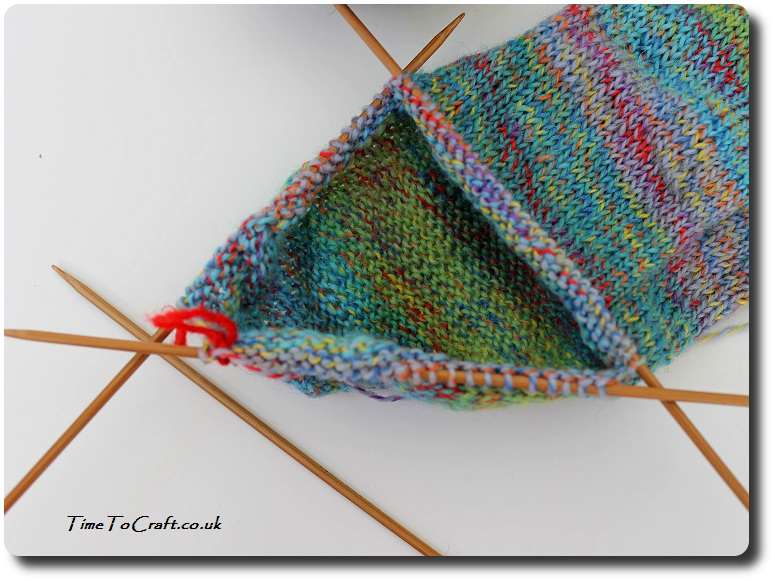 Just for fun, I thought I'd list why I like sock knitting using dpns.
1. Only two ends to sew in. There are no seams, so when you finish knitting, you are done!
2. No purls. Well not many. The ribbing at the top takes some, but most of the knitting is done with a knit stitch.
3. 3D shaping. There is something about taking a length of yarn and knitting it into a 3D structure. If you have ever turned a heel, when knitting, you will know what I mean. Scarves are flat. Socks are shaped. I rest my case.
4. Ninja knitting. It looks difficult. Once you try it, you realise that the multiple needles may look fierce and complicated……but they are not. Seriously. In the meantime, people are impressed.
5. Drawer full of hand knit socks. Oh I wish! Most of mine are given away as presents or snaffled up by my daughters, who both have the same size feet as me now. I can but aspire to a drawer to select the perfect socks for that day's outfit.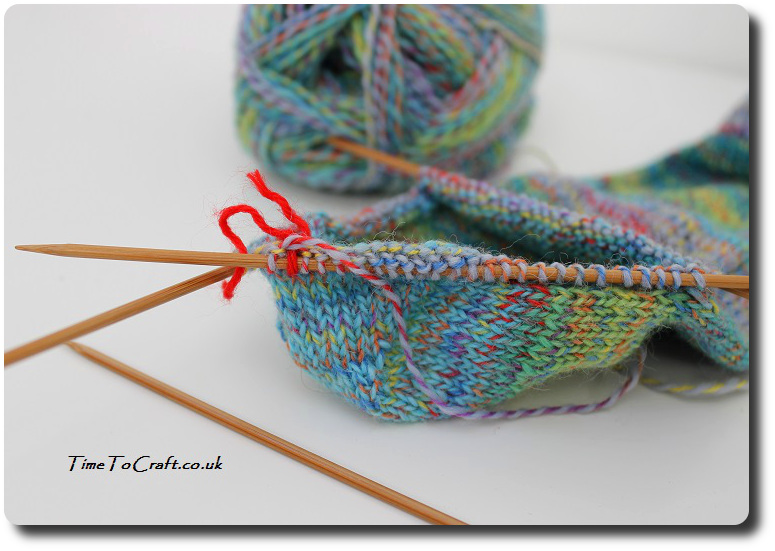 If you can knit and have never tried sock knitting, why not give it a go? They do make wonderful, unique presents. You still have plenty of time to make at least one pair before Christmas.
Before I forget – You may want to add a tag that you have hand knitted them. I always forget. The first pair I made to gift, it was months later that I mentioned I'd made them. The recipient had no idea!