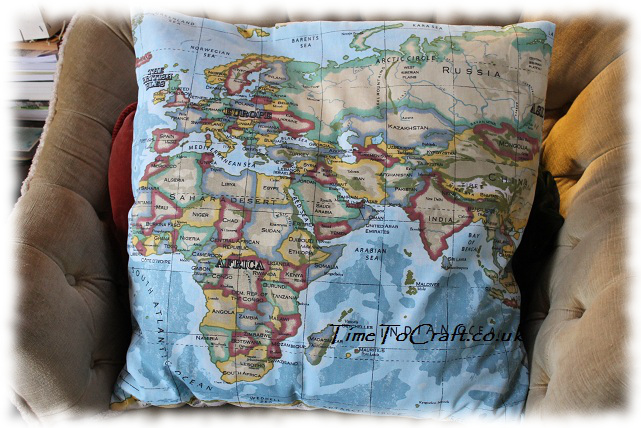 This is my hand sewing project from over the holidays.
I love looking at maps. One of my earliest memories was sitting in my brother's headmaster's office and being allowed to control the remote control spinning globe, while the grown-ups talked. Seeing how the world jigsawed together and the names of places just fascinated me.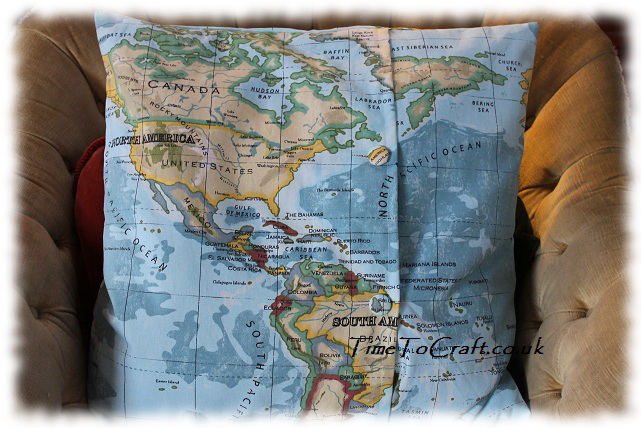 I had little grasp of world history at that point nor could I appreciate why familiar British place names were scattered all over the land masses. It was all just fascinating.
Even now, closer to home, local walking maps keep my attention far longer than plotting a walking route. I love looking at the lay of the land through the contours and the names of places. Giving clues to their hidden history. Hmm. I can spend a lot of time looking at maps.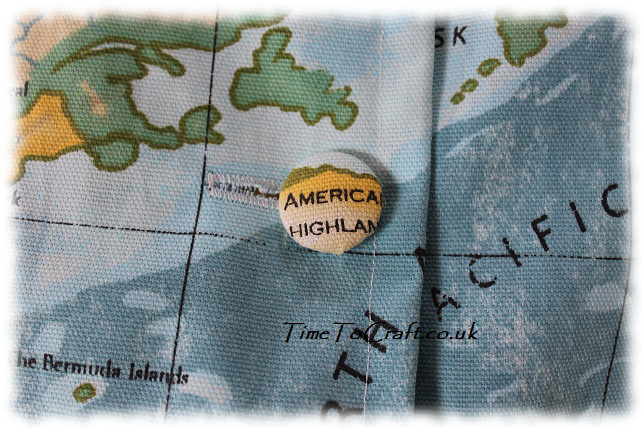 Until I used this fabulous atlas fabric, I had no idea that there was an American Highlands. I had a bit of fun moving it, as a covered button, to above the Bermuda Islands. In fact the back of the cushion I made, has a rework of the world. A kind of "spot what is wrong" challenge.
A cushion is a perfect place for this kind of fabric. This one was a gift for my parent's, so I hope that it will cause a bit of conversation. I imagine visitors picking it up and looking at it during those inevitable pauses while the kettle boils. I am making another for our sofa, so that my children can enjoy it too. Smarten up the sofa and the children at the same time!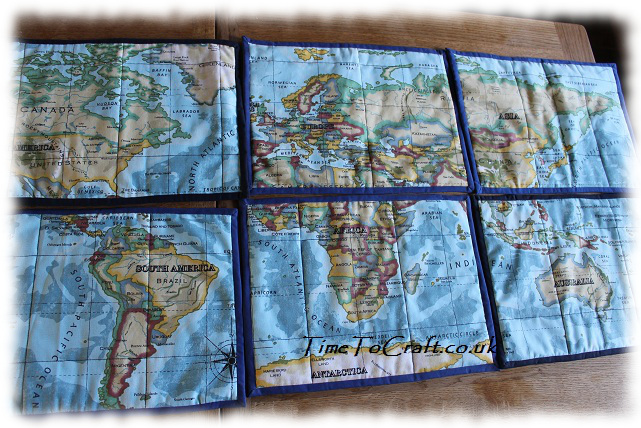 When I spotted this fabric, my first thought was to make table mats. In my mind's eye, I pictured the children rushing to sit down at the table, while I served up supper. Discussing the mats in front of them.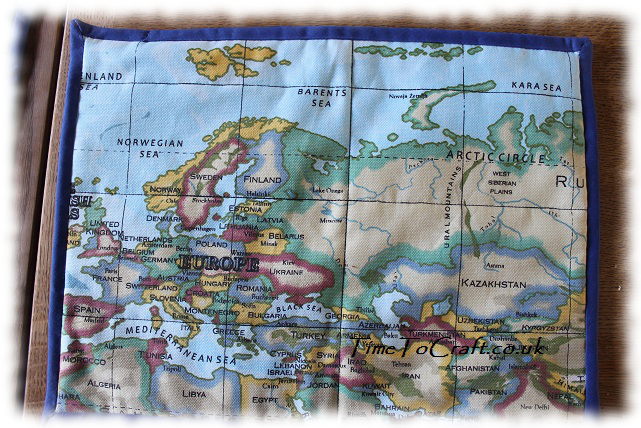 Each meal they could swap round.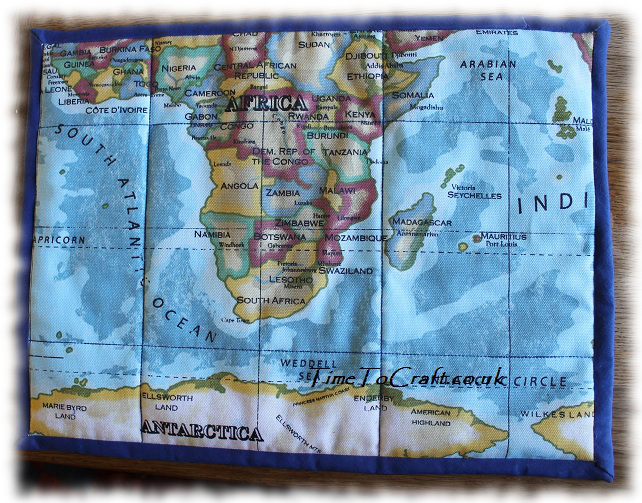 I know it is going to improve my knowledge of the world, as well as theirs.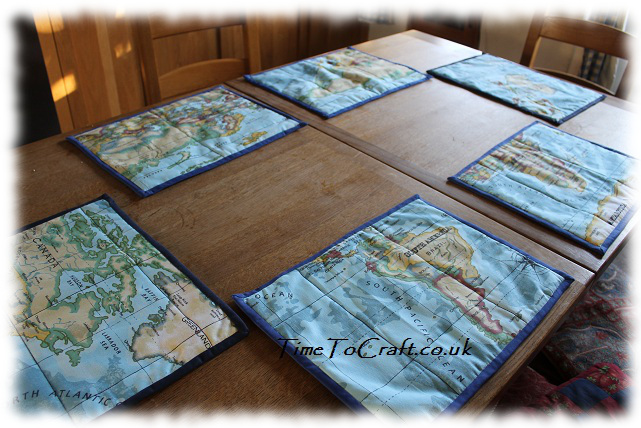 Details:
Atlas fabric from Terry's fabric
Wadding is thermal quality
binding and blue backing fabric from local shop.