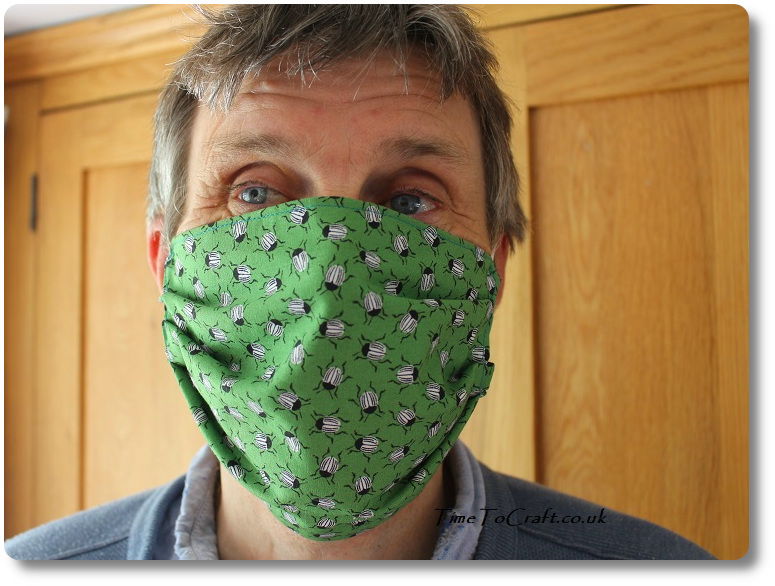 I'll admit, I was in no hurry to make a face mask. We've come in contact with only a handful of people during the lockdown, so there's been no point. Most of the time it's much more than two metres and always outside. Not that that has stopped me researching how to make a face mask and what fabric to use. I've indulged my nerdy curiosity by delving into research about the best kind of filter materials to use, and am ready to take my masters in it now. It's OK, I'll hold off the discussion for now.
Yesterday, we reached the point where we needed a face mask, or I should say, my husband required one. He has to go into a client's office today. There won't be many people in, but as it's an enclosed area, it seemed the right time to wear one.
Time to wheel out the sewing machine.
I discovered that my sewing area, in my absence, was now filled with empty boxes. Squeezing past them, I did find almost everything I needed.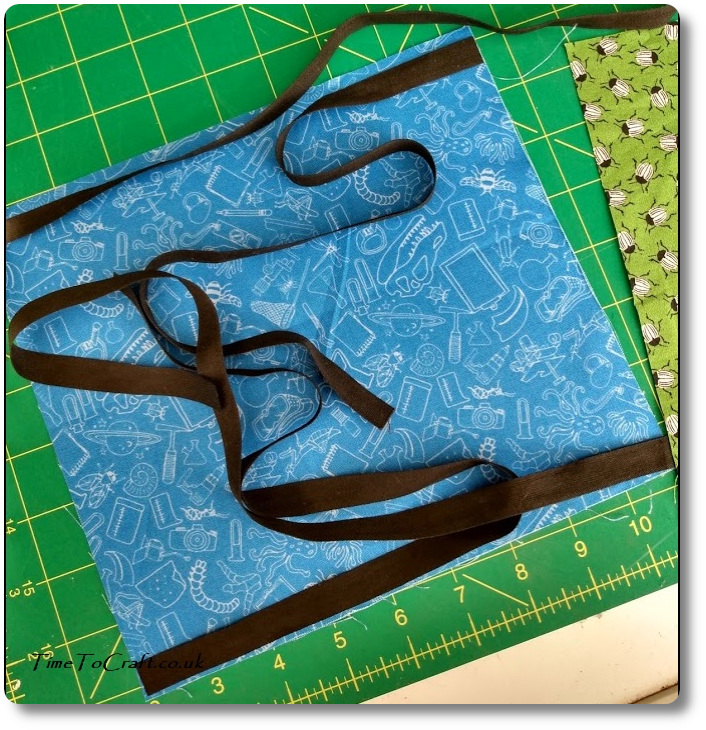 I'd already chosen to use Dana's instructions from MadeByDana. See. Research is good. I couldn't reach my knit fabric for the ties, so opted for grosgrain ribbon instead. Added bonus was that it matched his hair colour too. The steps are easy. I used a bit of fabric glue to keep the ribbon in place temporarily, while I sewed.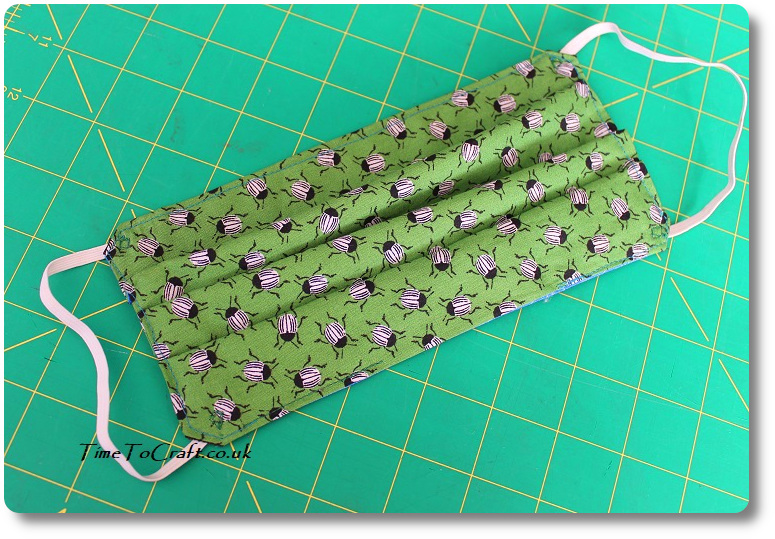 Once finished, it became obvious that he wasn't going to find the ribbons easy to tie, so I dug out some elastic and converted the mask to one that fits around the ears. It felt snugger, which is good.
The design leaves room to add a one use filter. I like that idea. Also allows for a removeable pipe cleaner to be added, to mould the mask to the user's face, which is neat.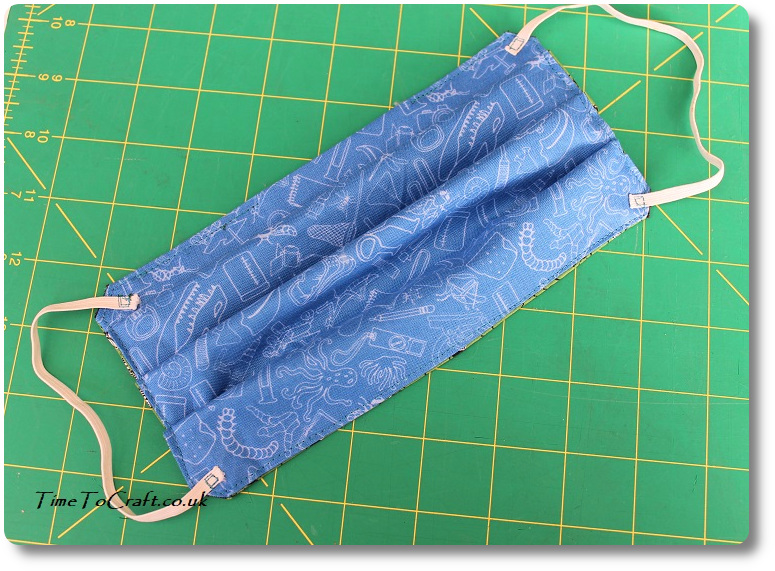 Fabric wise, one side is a science print, while the other side is covered in beetles. Needless to say, both amused me. I love beetles, but I'm guessing that the image of creepy crawley mini beasts might remind people to back off.
Slightly wacky, maybe, but it seemed fitting as the client is a radical fashion/sports kit company. Although, now I think about it, my fabric choices are probably a bit tame.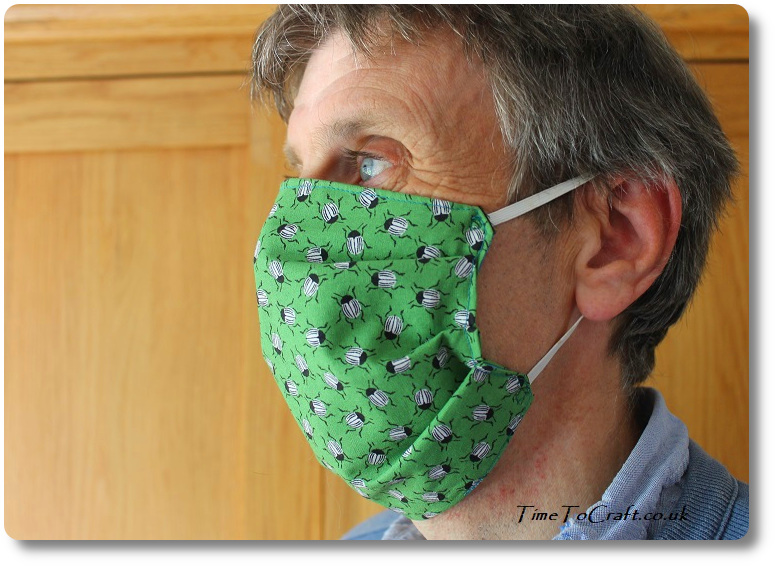 I wonder which way he will wear it today. He did say his glasses are steaming up, which I forgot was a problem. I don't wear glasses, so I didn't research it.
Anyone else made a face mask? Any solutions to the misting up of glasses?