Cold – word of the week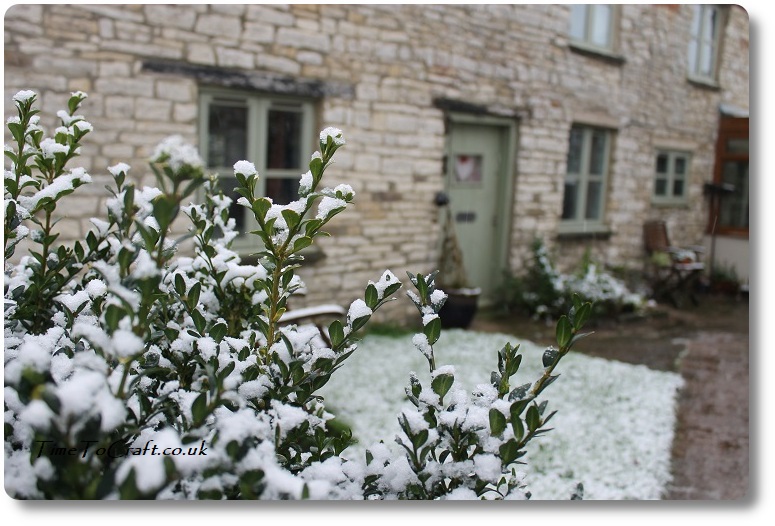 It is cold. I feel such a wimp saying this, as November usually isn't too bad. I know I'm not imagining it as the "Icy road ahead" warning has flashed up on my car dashboard twice this week. Twice. In November. It does that at 3°c. The warning is accompanied by an alarming series of sudden, loud bongs, which I instantly think means my engine has a fatal error. Instant death. I jump. I can't help it and probably not the best thing to do when driving on potentially icy roads.
Honestly, I don't think the car manufacturers have thought this through.
Couldn't they start quiet and build the noise up?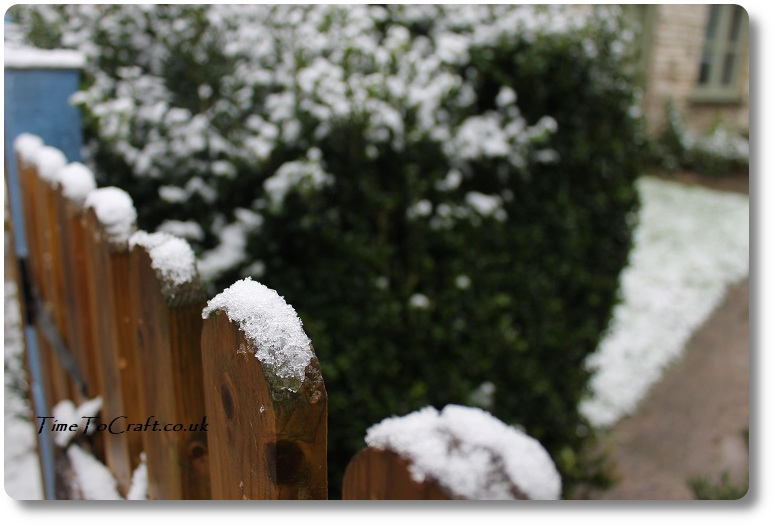 Luckily both times, I was driving cross country, back from school, after picking one or other daughter up from an early evening event. Always in the dark now. It's Ok. I did have it under control.
It was cold. The car had it right.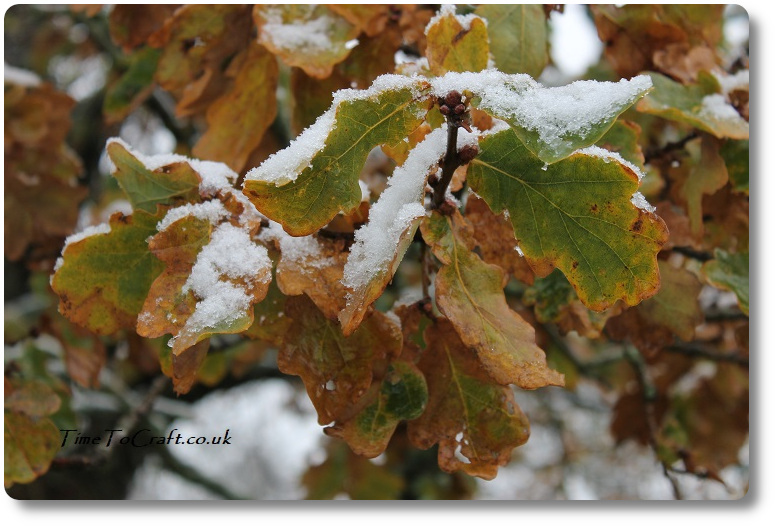 We've had our heating on more too. I relented. Extra blankets on the beds and wood burner lit. There have been a couple of mornings when the ground has been crunchy with frost on our dog walk. I love the freshness of days like that. The oak leaves are still holding on to their branches and providing a beautiful, subtle colour display. Outlined in touches of spikey frost.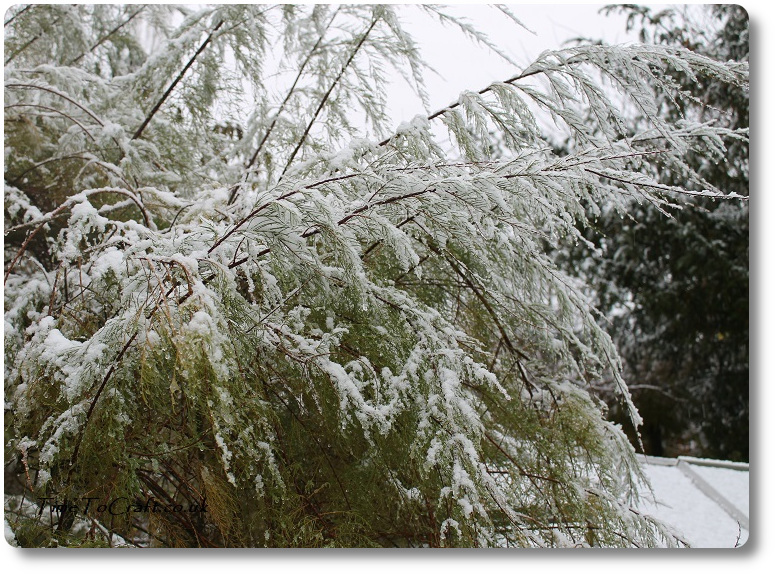 Then Thursday arrived and provided the final proof that we've hit a cold spell. We had snow. We woke up to the most convincing, big flakes of snow. In Somerset, in November, this is a fairly unusual event, but there it was. White. All over the fields.
It didn't last long. Gone by lunchtime.
Completely unexpected.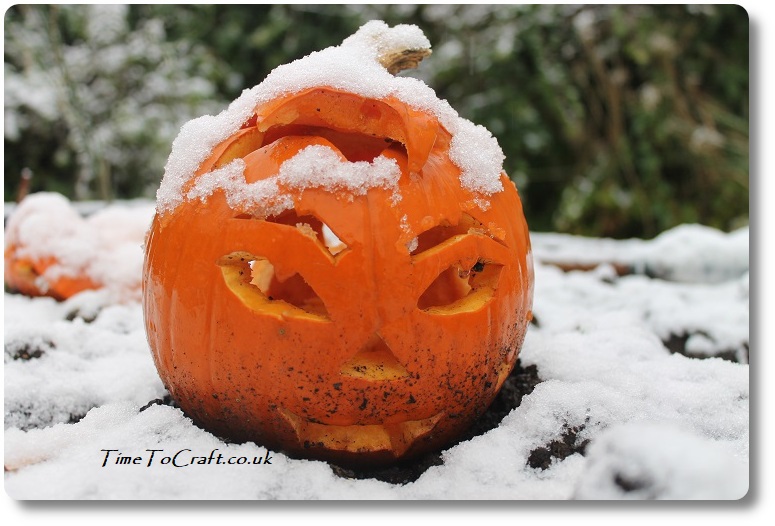 Time to bring out more blankets. Dig out the gloves and hats. Quickly finish sewing another quilt.
(any excuse, really.)
Maybe, just maybe, I should tidy up the garden ready for winter. My bean plants have toppled over with their poles, so that is a job for the weekend.
Joining in with Anne's word of the week linky. My word is "cold". I'm really hoping not to use "colder" any time soon.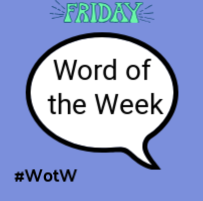 6 Responses to Cold – word of the week
There have been cases when people lifted my photos and words, and used them without credit to me or asking permission first. Using them for their own commercial gain. I have now added a level of security to deter people from doing this. Apologies to people who do play nicely. If you would like to use any of my photos, please contact me.
All my words and photos are copyrighted to me. They cannot be used for commercial benefit by anyone else. If you would like to use any of them, then please ask me first and don't just take. Written permission only. Don't pass my words, photos or ideas off as your own. It's not nice.
Cookie Policy
Our web pages do not use cookies however this website uses Google Analytics, a web analytics service provided by Google, Inc. Google Analytics uses cookies to help us analyse how people use our site. The use of cookies by Google Analytics is subject to change.