A homemade birthday blouse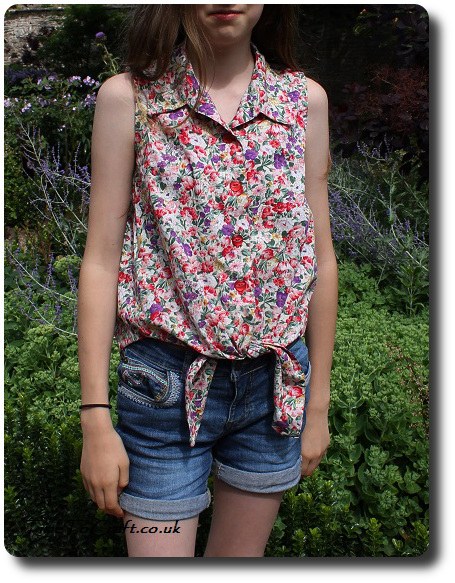 While I add the finishing touches to my latest sewing project, I admit, I do ponder about the best place to photograph it. Take the latest blouse I've made for Eldest. It's floral. I couldn't help thinking that a beautiful garden in full, flamboyant bloom would fit the bill.
So. This week we revisited Bishop's Palace in Wells.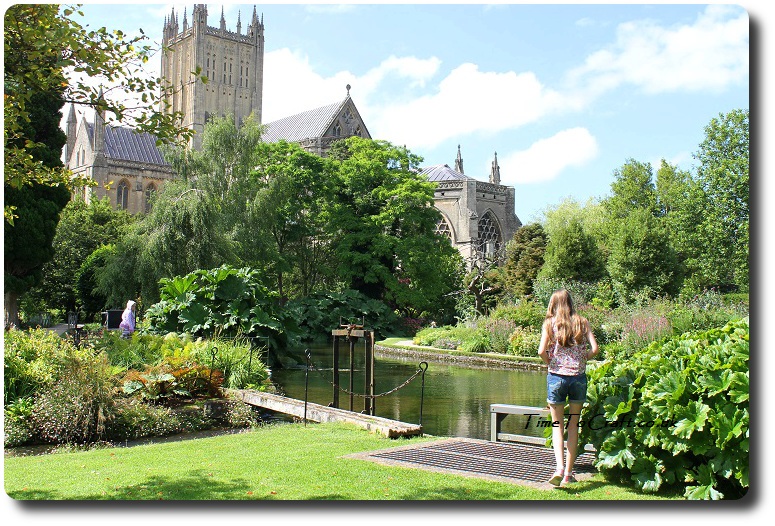 Apart from the wonderful waterside views, it does have beautiful flower gardens. Perfect.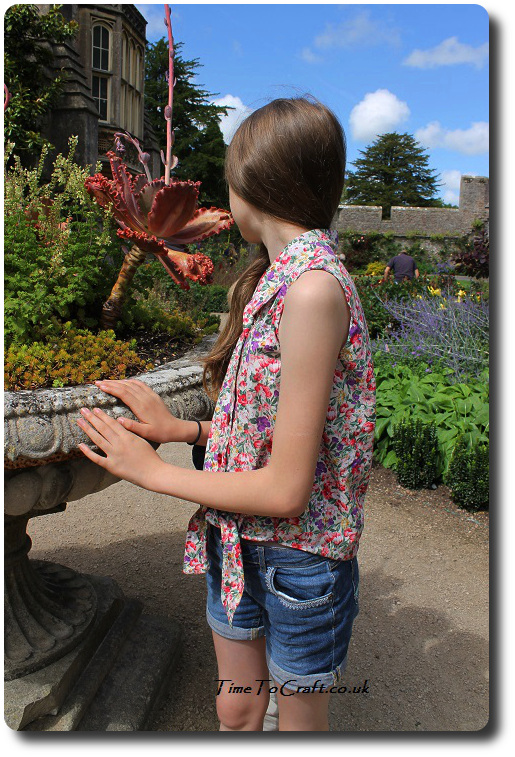 Sewing Details
Before I talk about the gardens, just want to say that I'm really pleased with how the blouse turned out. Eldest is too. It's made using the pattern McCall's M6951.
A tiny word of warning about the pattern. There is a "Girl" size and a "Girl Plus" size. If your children are willowy, like mine, go for the "Girl" size. Might sound obviously. I assumed it was the difference between a tween and a teenager. My mistake. Should have checked the measurements. Oops!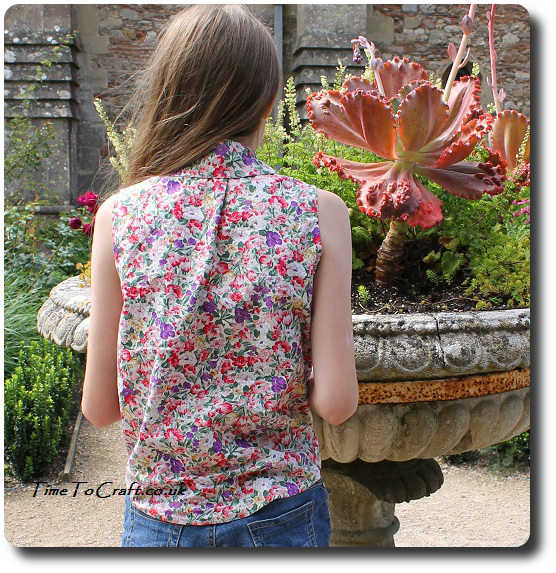 Fortunately, nothing had been cut out before I realised my mistake. The pattern is easy to follow. Not too many pieces. Only part that made me think was attaching the collar to the collar band. Got there in the end. Don't be fooled by the photo above. There is no tuck in the back. I should have made sure it was flat, before the photo.
Fabric quantities seem to be out as well. I ordered fabric for view A. It calls for a contrast fabric for the back. Turns out I had enough to do the whole garment in the floral fabric, with some left over. Not sure if the suggested lace is meant to be an overlay. I've double checked in case I've made a mistake, but I seem to be right.  Admittedly, I seldom follow the suggested layout, so that might help to explain. But then again, who does?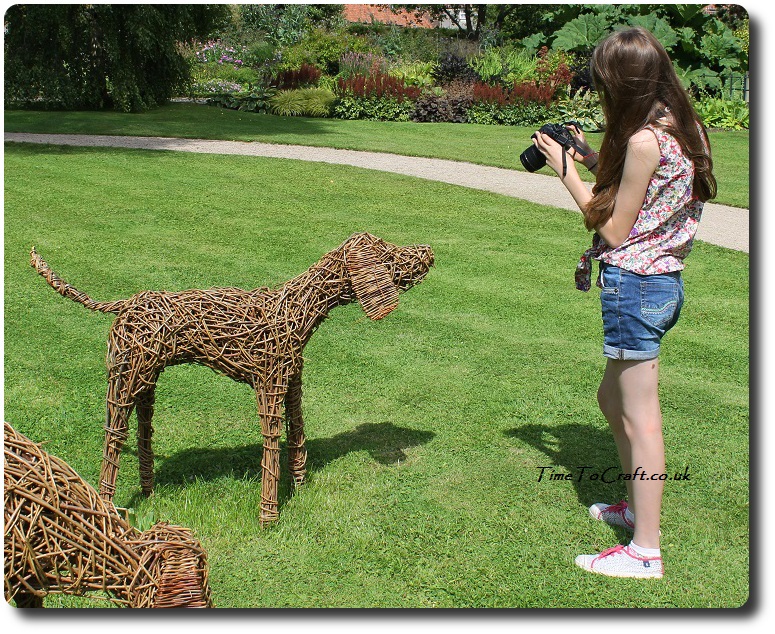 This is going to be a popular blouse. She has asked if I'll add an extra button, but otherwise it is perfect. The fabric is scrummy. I loved sewing with it. I'm told it's lovely and soft to wear too. Very comfortable. Making it an ideal choice for a day out.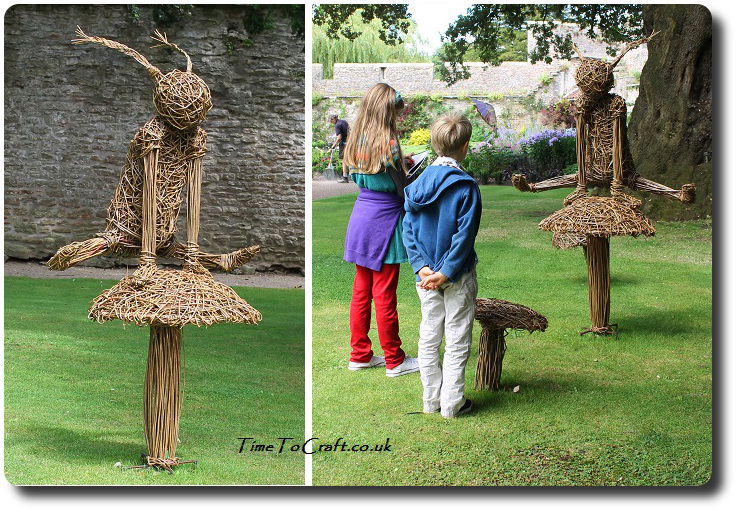 Bishop's Palace, Wells
As for the venue, Bishop's Palace has two new exhibitions on at the moment. They have willow sculptures by Elaine Marks, dotted around the grounds, and in the Palace there is an exhibition by a local artist Chris Lee, that I was keen to see. Children loved seeing both of these as well as the stained glass wings from last year.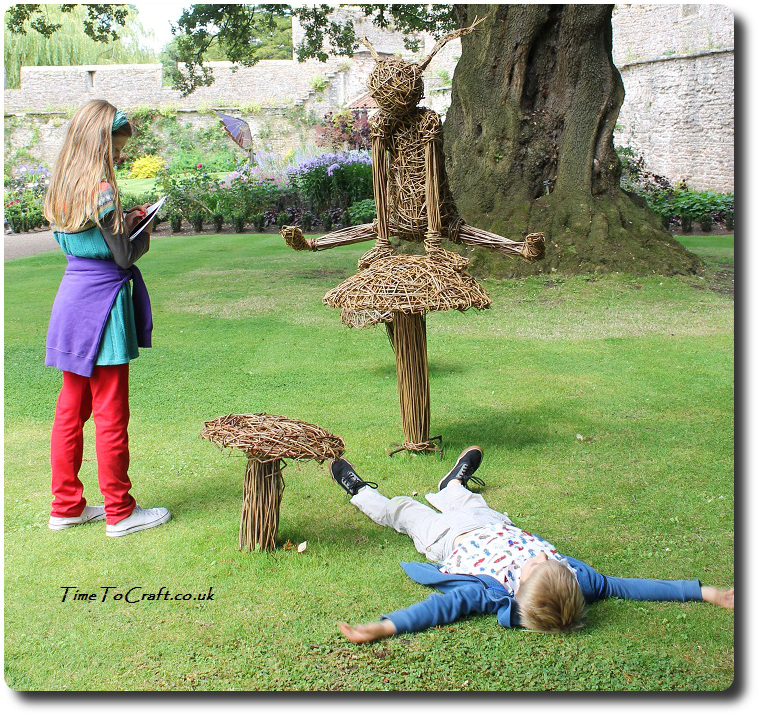 While some like to sketch what they see, others like to express their own interpretation of the sculptures. Hmm. Still figuring out this one.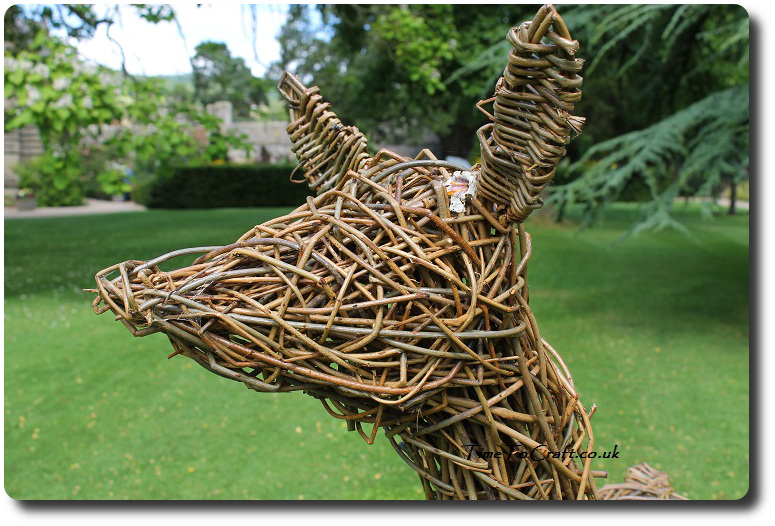 They all enjoyed it. Inspired by all they saw.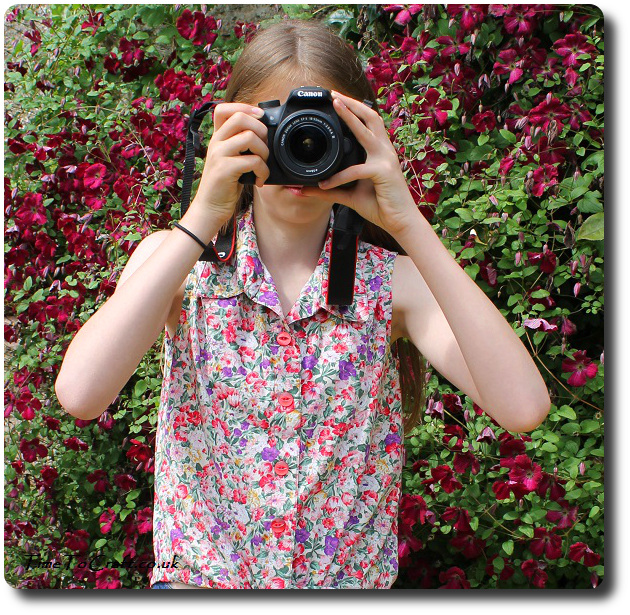 This girl turned into a teenager this week. Would you believe it? I, of course, can't believe how the years have flown, and may demand a recount. Quite relieved that her new blouse was ready for her birthday. Yeh!
Details
Fabric, pattern and thread: Minerva Crafts  (tulips flowers cotton poplin dress fabric)
Buttons: Local fabric store
Have a look at the talented Shirley's version of this top. She's used lace on the back.
---
Noticed as I went through the photos that all the children are wearing at least one homemade piece. Middle has a pair of leggings, which I don't think I've blogged. Youngest is overacting in his new car shirt and hand-me-down recycled trousers. Nice to see my handiwork still being used and appreciated. Smile.