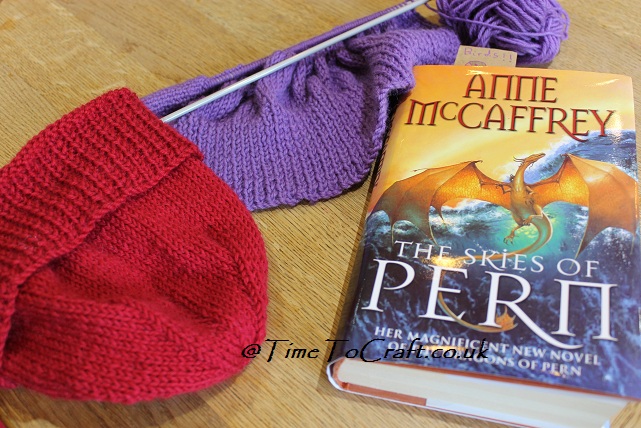 Winter makes me want to convert all the lurking balls of wool I have, into something that the family can wear. My current project admittedly meant a trip to the wool shop in Wells, so the yarn didn't lurk for long this time. It needed to be anti-tickle yarn. The weather forecasters are talking about colder weather for the end of the week and then they finish with a small, knowing smile hinting of snow. (I wonder if they practise in front of the mirror) The snow will probably be further north, but either way it will involve hats.
The children will not wear the hats I knitted them last year to school. Anywhere else, but not school. A couple of mornings I have walked home, after dropping them off, with my pockets bulging with hats. Hmm. They say they are itchy, but I suspect it's the bobbles and the pattern. No hurt feelings here, as the hats will get plenty of use when we are out walking, but it's time to break out more wool.
I'm keeping it plain and simple this time. It's the same merino blend that I used for my nephew's hat and also the same pattern. One hat down, one half-finished and the third one waiting in the wings. We'll see.
It is the perfect knitting project to do while reading. The yarn is double-knit (worsted) and the pattern straight forward. I'm working my way through the Anne McCaffrey Pern series. This is a re-read, but it's been so long that I have forgotten them. Real escapism. (Just realised I was reading this series last time I joined in the Yarn Along. There are a whole stack of books in the Pern series, which I've read in the meantime!)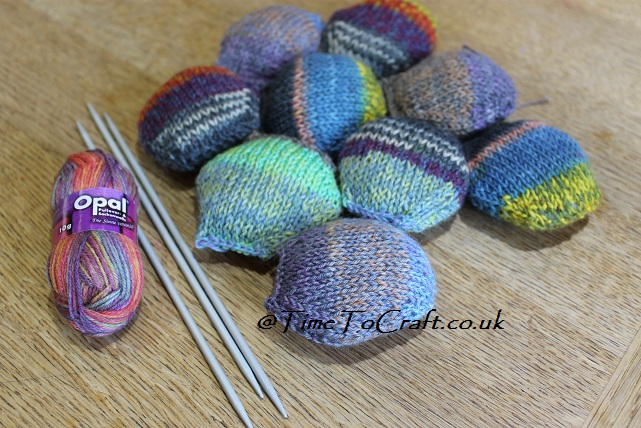 I have long since given into the fact that I need two knitting projects on the go – a long project and a quick fix knit. Now that the socks are complete, the beekeeper's quilt is going to take over the role of long term project. I'm trying to do at least one hexi puff a day. They take more concentration than the hats, but, oh so satisfying. I'm going to keep track of progress in my sidebar to keep up the momentum, rather than blogging them on a regular basis.
Joining in with Ginny's Yarn Along this week (I'm a little early). I'll be over later to see what everyone is up to and say hello.  Are you joining in today?