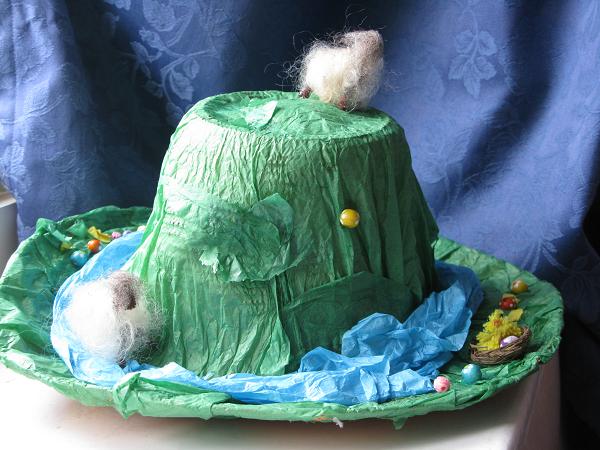 BL wanted to enter the Easter bonnet competition at school. To begin with she didn't know what an Easter bonnet was, let alone how to make one. So as we walked home down the lane we talked about the time of year and the changes around us. We stopped to watch the farmer driving her tractor in the field and in the next field we checked to see if the farm's ewes were mothers yet.
As I stood there taking it all in, BL asked "Could we put sheep on the bonnet?"
Well, why not. I've seen rabbits, fluffy chicks and spring time flowers on bonnets, but sheep would be a first. She also wanted to include the old birds nest in one of the trees we had passed.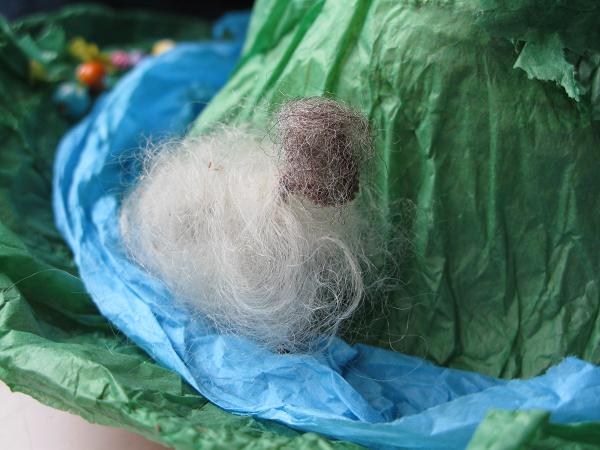 So when we got home, I found an old straw hat, that had seen better days, and she covered it in green tissue paper. She used blue tissue paper for the lake.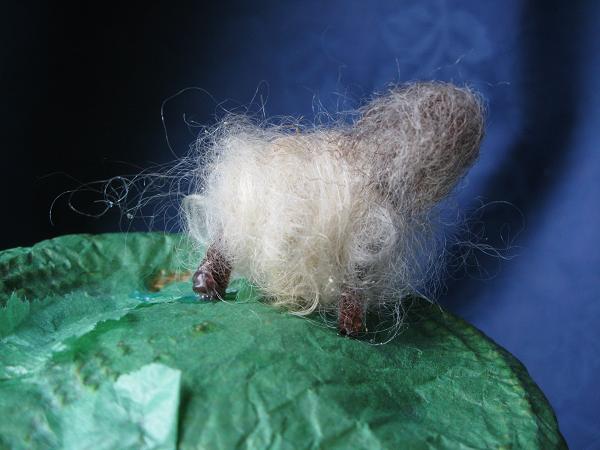 I helped her twist pipecleaners into the shape of animals and she used the bits of wool we collected last year to wrap around it to make sheep. I found some easter cake decorations for the nest and chicks and we found flower beads for the flowers.
BL tells me she hasn't finished yet, but I love what she has done so far. Even more I love that she took what she saw around her and used it in her creation. Far better than the fluffy chicks and cotton tail rabbits that sprang to my mind.
Thought I'd give you an up date on our seed necklaces. They all sprouted and are now pushing their way out of the bags. The children wore them off and on throughout the week. TF took his to show and tell. I hung them in the window, when they weren't able to wear them.  Hope you can see the beans. If I had more time I'd re-photograph it. We'll pot them up this weekend.
I haven't quite finished the owl camera case yet. I'll post that tomorrow.