garden – my word of the week
Our garden is the hunting ground to an unreal number of squirrels. We're talking about a squirrel density that rivals many a town or city park. On the whole, we let them get on with it. The garden provides them with everything they need, it seems, and they mostly scarper when they see us. There is an acceptable balance.
In the garden
Occasionally, it doesn't work. They do raid the birds' food, but no one has told them not to, so I can't really blame them. We have one squirrel proof feeder, to give the birds a fighting chance. The squirrels do plant acorns in inconvenient and unusual places, but that is kind of cute. No, the one bad squirrel trait, and downright deal breaker, is their propensity to dig up the peas and beans I sow. I've tried planting twice or three times as much as I need, but apparently that was interpreted as a challenge, by the squirrels. Netting is out of the question.
My solution is to grow the beans and peas under cover and then plant them out as established plants. It works. Squirrels (and mice) find something else to dig up and we are all happy. This year, I sowed the seeds in toilet rolls with great success. The tubes are great for training long roots and leaving them undisturbed and moist during transport, so the plants adapt quickly when planted out. Best plants yet.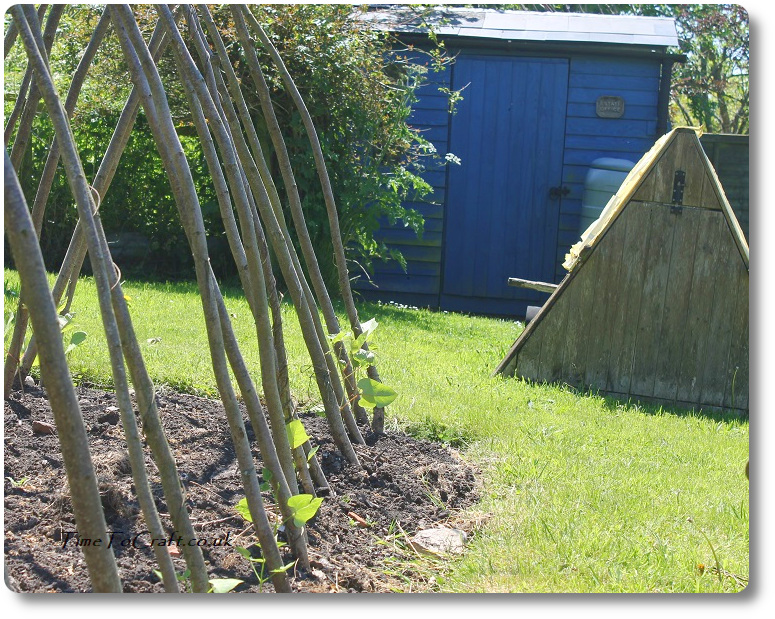 Potting up and planting out. That's how we roll. I planted runner beans and french beans out this week. More to do yet. Also potted up my squashes, pumpkins and courgettes. I like to put them out as big, established plants, so they stand a chance against the other garden critters. I see all you deer and rabbits slinking around my garden when you think I'm not looking. And as for the slugs, less said the better.
Last weekend, I also planted the tomatoes, cucumbers and peppers in the greenhouses. The cold weather slowed them down, so I'm hoping the greenhouse borders will encourage them to spread their roots.
Half term
This week has been half term. We've been working, which has left the three Teens to their own devices. Middle Teen has painted her room, organised and decluttered. She's cut her hair, too. I guess it's as good a way as any to mark the milestone of finishing this stage of her education. New start in September for her, but I'm a little curious to see how else she is going to fill the weeks running up to the start of her A levels. I've already suggested that she might like to paint some other rooms, which she liked the idea.
Weekend
We combined dropping off some computer kit and visiting family over the weekend. First visit to anyone since our doorstep visits on Christmas Eve. Very strange. Lovely surprise to see more of the family than we were expecting and meet a new member of the family – a Jack Russell puppy. Hero the Hound tried his hardest to play, but they really were two extremes when it came to size.
Back home, we ate outside at every possible occasion and set up the badminton net. It's always popular. I'm considering buying grass marking spray to mark out the badminton court. At least, they'd know if it was out or not.
Our lovely neighbour brought round a BBQ. He'd been storing it and wanted room in his barn, so wondered if we'd like it. We use a small, portable Smokey Joe BBQ. It's great as we can use it up at the top of our garden, in our little wooded area, but we have to cook everything in stages. It's too small for the five of us. Mr TTC has been looking at gas BBQs for a few years, but it's always been low on the priority list. In fact, only the day before, I'd been rewarded by a tour of another garden centre's BBQ area.
This one was perfect. Mr TTC has cleaned it up and tested it. I've bought in BBQ food and we hope that the weather stays good this weekend.
One person's junk is another person's treasure.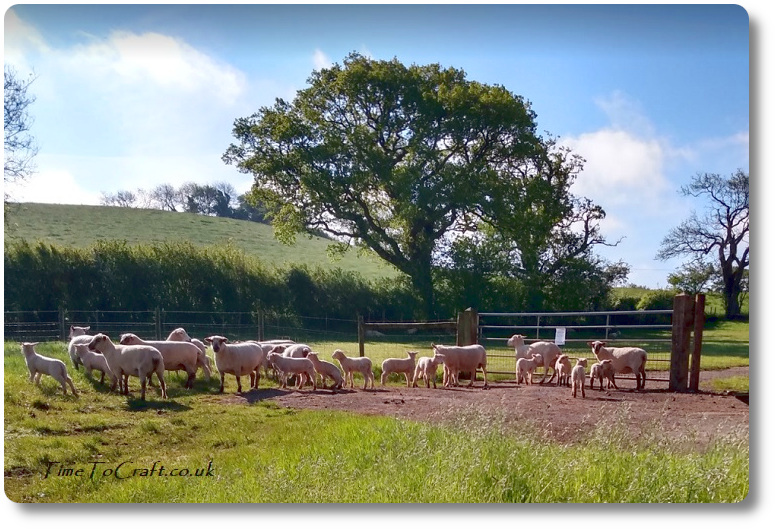 More gardening this weekend. I'm not sure if it's belated side effects from my jab or a cold I picked up on our visit, but I'm running low on energy. I'm quite tempted to sleep through the weekend. Hopefully gardening will help. Nothing like ticking off a list of jobs to do outside.
How's your week been?
Joining in with Anne's word of the week linky.