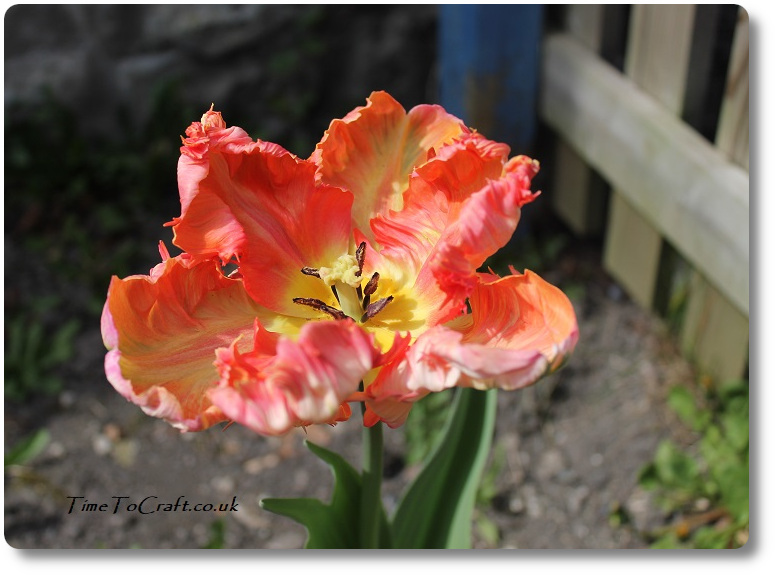 Hasn't the weather been beautiful? It's been a total joy to be outside. I've found myself pottering around the garden, pulling the odd weed. The ground is so dry that they're not coming out so easily, but it all helps. We've even managed family walks, this week, thanks to the sun making an appearance.
Outside
At the weekends, we like to take longer walks than we have time for during the week. Not always easy to persuade the children to come out, but when they do they love it. On Saturday, the two older teens joined us for a walk up the hill. Something magical about reaching the top and listening to the sky larks as they fly almost below you.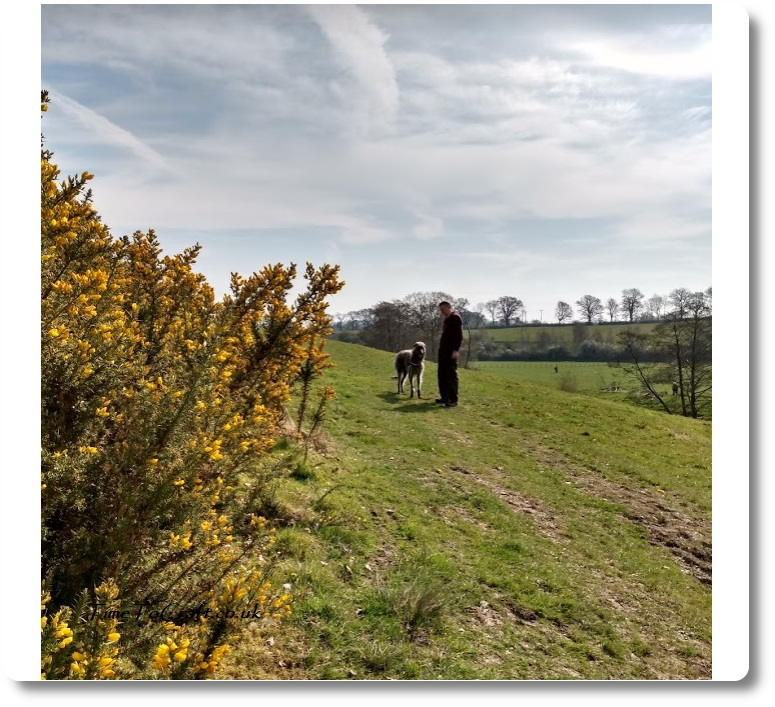 Sunday, it was just the three of us, so we went over to the next village and enjoyed a lovely walk. We walked through the fields and along the river and up into the woods. I love this walk and not just for the gorgeous views. The gates and footpaths are well looked after too, making it easy to know where to go.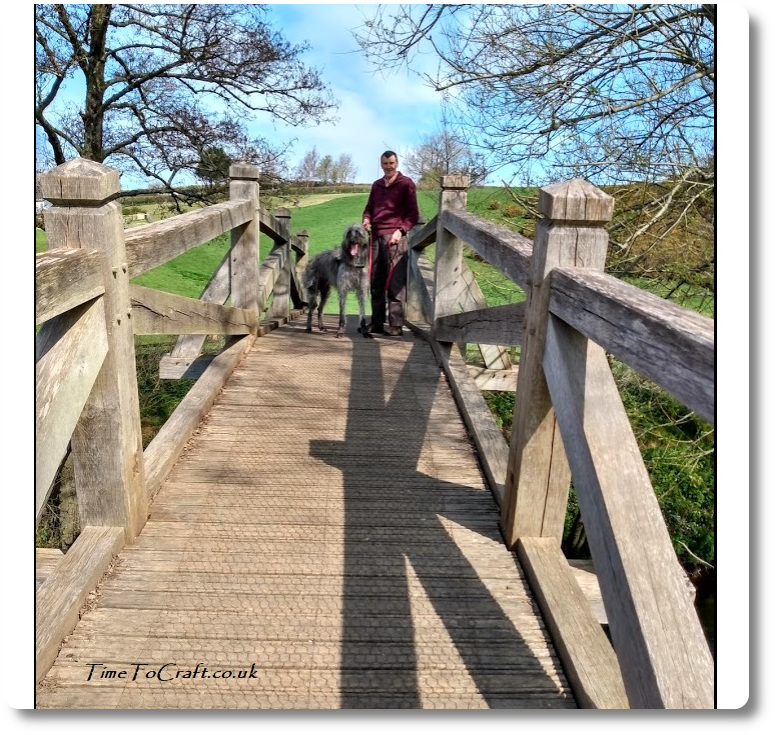 New boots
We do quite a few miles walking a week. I joke that the only shoes I wear are my slippers and my walking boots, at the moment. In the last twelve months, I've worn my walking boots out like no other year. The soles and the sides. I've been waiting for lockdown to end so I can buy a new pair. It was the one and only shop I wanted to go to, so Sunday we went.
I found a pair that should last me a while. They are slightly heavier and protect my ankles more than my old ones. Not easy to run in, but good for walking. Also found a pair of walking sandals. I usually leave it too late to buy sandals, so pleased that I thought ahead. They keep your feet cool, but the soles are thick enough to cope with stony ground. Perfect for the hotter days.
Pastry course
Eldest teen expressed an interest in learning how to make pastry, so I'm taking her through the different types. We started with sweet shortcrust and made pies. I've always said that life is too short to make puff pastry, so buy it, but I'm facing up to teaching her how to make it. Not sure I've made much since school.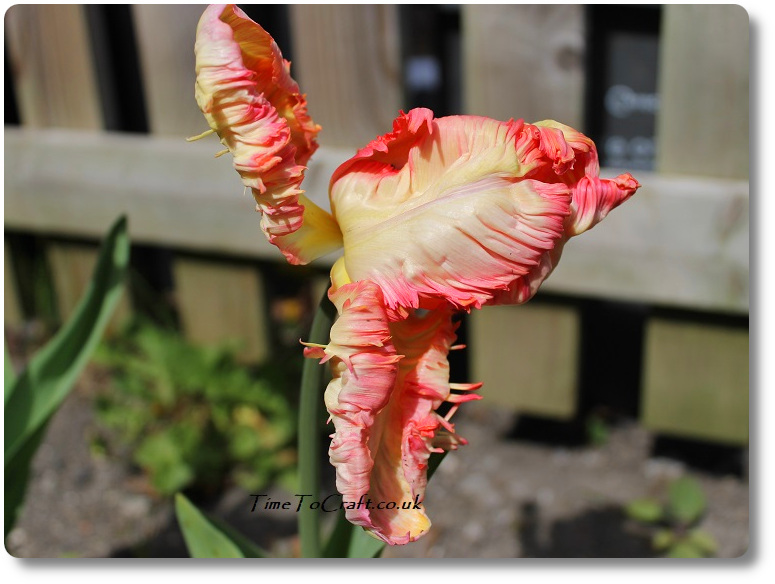 Tulips
My outdoor parrot tulips have bloomed. These are the ones that survived the football game a few weeks ago. They make a good show, but the other bulbs around them haven't made an appearance yet.  I need to plant something else amongst them, for next year, as the tulips are a bit lonely in the new flower bed. I think they could all do with a spot of rain.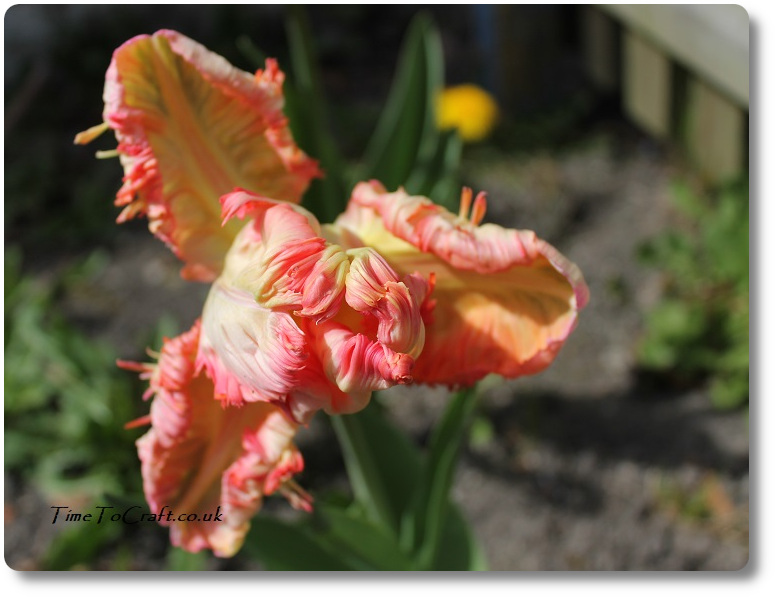 I think they are gorgeous and wonder if they get their name from the shape as well as the colours.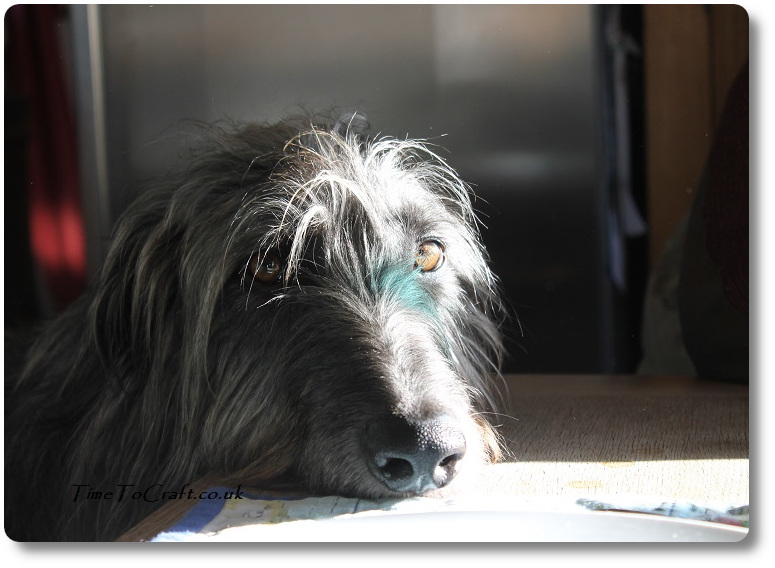 According to my Fitbit, I've walked over 58 kilometres this week. Amazing how it mounts up. Always with this furry fellow beside me. We've seen the mad antics of hares and stealthy ways of deers, as well as all the little birds singing their hearts out. I do love our family walks. Nothing like it for blowing away the cobwebs.
Happy St George's Day. Fun fact. When my father worked abroad, his colleagues were an international lot. Most countries have got their acts together and have a whole host of national days that they take off as holiday. To make up the shortfall, the British part of the office would take national holidays off that we don't celebrate in the UK. Like St George's day.
It's kind of nice to think there may be a group of expats somewhere in the world, taking the day off for St George's Day.
I'm off to make some jammy dodgers to celebrate, like I usually do. Hope you all have a good weekend.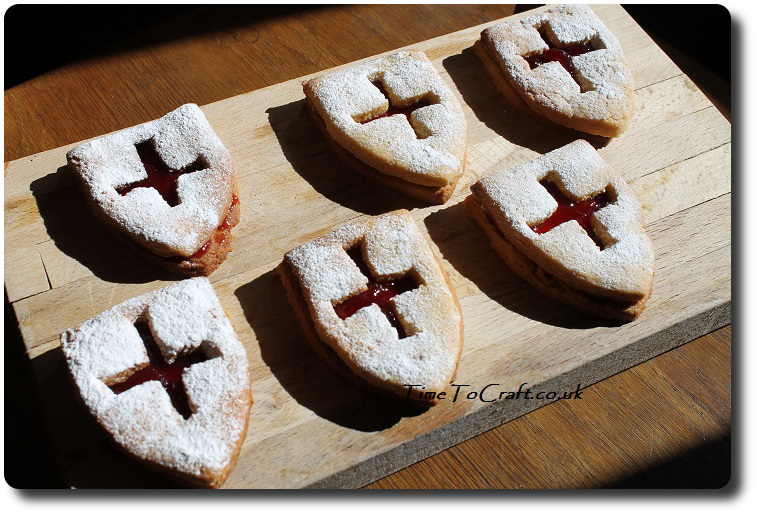 Joining in Anne's word of the week linky. My word(s) is family walks