Fresh – My word of the week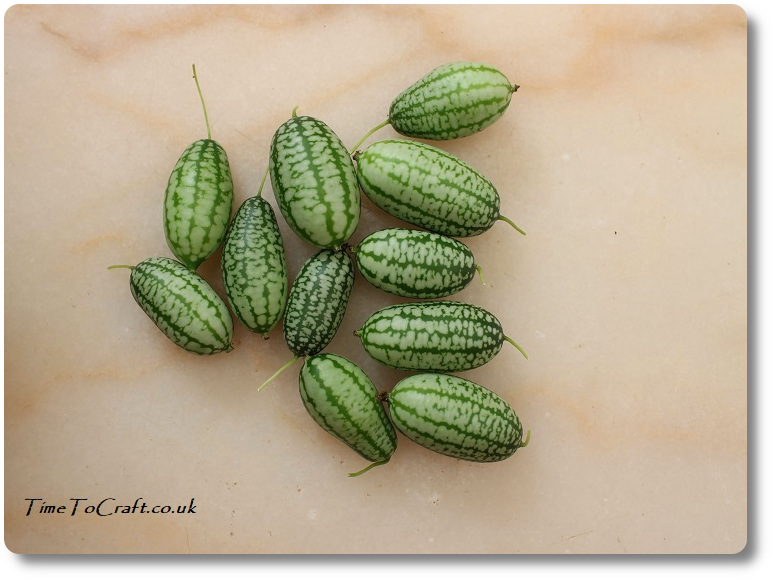 Life is certainly sent to try us, isn't it? Yes, one of those weeks. Although it takes with one hand and gives back, in basketfuls, with the other. A couple of blah! moments this week concerning cars and sheds, but also lots of joy-in-the-heart times, that keep the balance. Life is good. On the whole. I do like that caveat. I tell the children that it's not about the cards you are dealt in life, but how you choose to play them.
So I choose positive. The get-on-and-deal-with-it-all. Weekend plans changed. Opportunities elsewhere.
The rain has definitely brought freshness. The garden is swelling in goodies. First of the garden peas, this week, as well as the cucamelons, from the greenhouse. They are refreshing to eat. A burst of cucumber, with a twist of lime/lemon, when you crunch into one.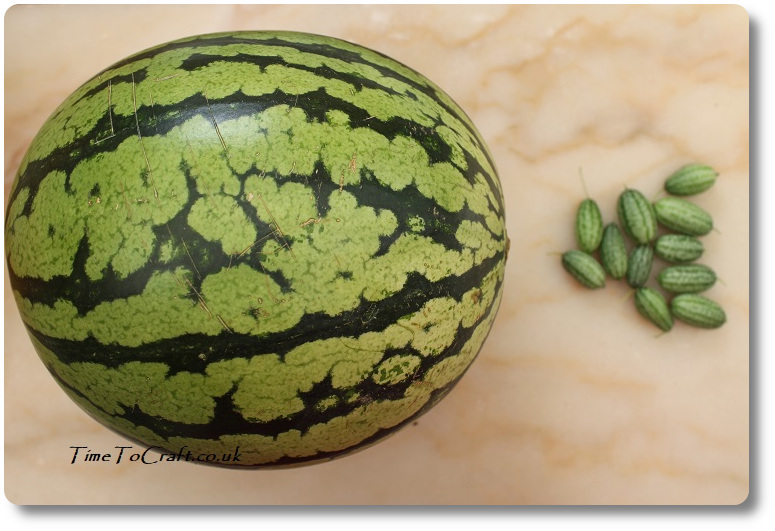 I didn't grow the watermelon, but it does give an idea of the size and likeness to the cucamelons. In Mexico, they call cucamelons, little mouse melons. It's just how they look.
Also been cooking with courgette. Courgettes are so easy to grow. They give and they give, but I've really struggled to find recipes that the whole family will eat. This weekend, I made courgette fritters, which always goes down well. Next day, I tried a courgette and pesto pasta sauce also. Clean plates all round. Always a good test of a successful recipe, and good to have another option. My mission to find the collection of best courgette dishes continues. I feel encouraged.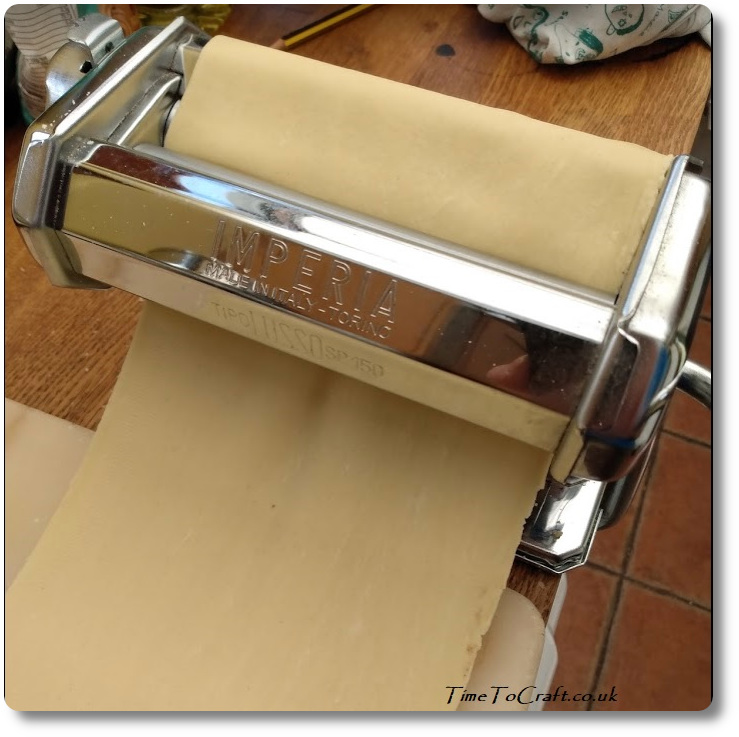 It might have helped that I made the pasta from scratch too, to go with the sauce. I love making pasta, but it is time consuming. I find the trick, to good pasta, is to run the pasta through the machine on the lowest setting a few times. Folding and turning each time, until it's smooth. Don't rush it. Anyway, the meal went down well.
(good job as I have more courgettes lined up and ready to eat)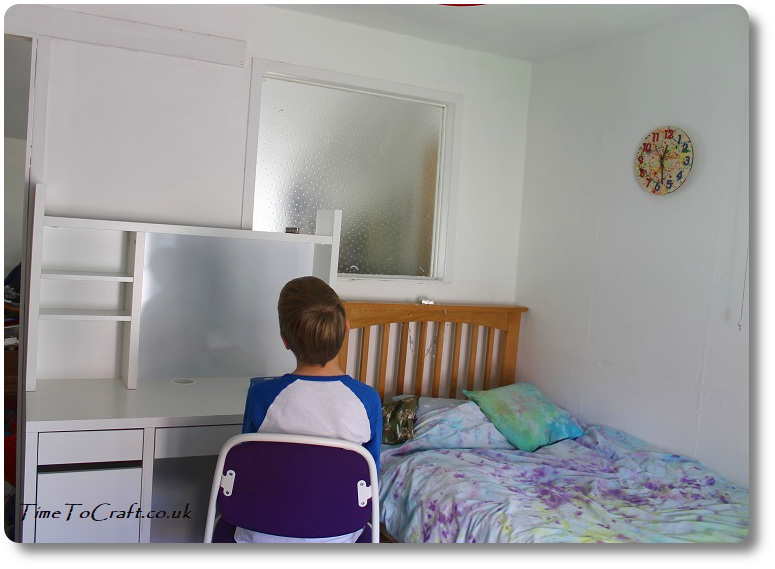 Finished Youngest's bedroom, this week, and he's moved everything back in. Fresh and light. It's looking more like his room now, than it does in the photo above. He's kept the floor uncluttered, by storing everything away. I still have soft furnishings to do, which means I have sewing time to look forward to.
Middle teen has finished making her quilt. She started it a few years ago. I'll write more about it another time, because it certainly deserves it. (edited: quilt write up is here) Folded up in the photo, so it gives no indication of the size. It is a generous lap quilt.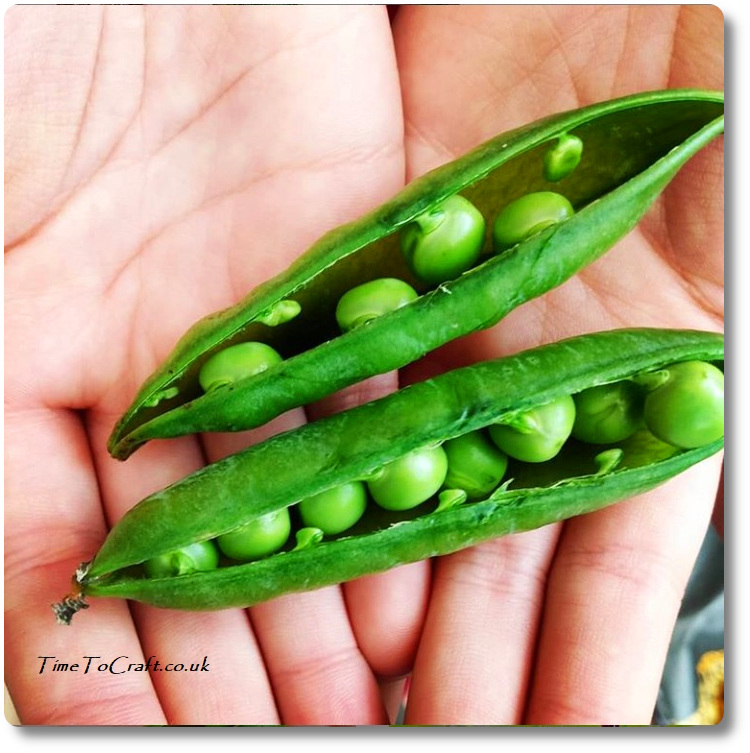 Also had a visit from grandparents. Rain held off, so I could give them the garden tour.
Another week gone of the holidays. Over half way now, which always seems strange when the US and Scotland have already gone back. Planning to make the most of the time left. It goes too fast.
Joining in with Anne's Word of the week linky. I'm going with the word "fresh".