Capturing the sunshine – tie dying with teens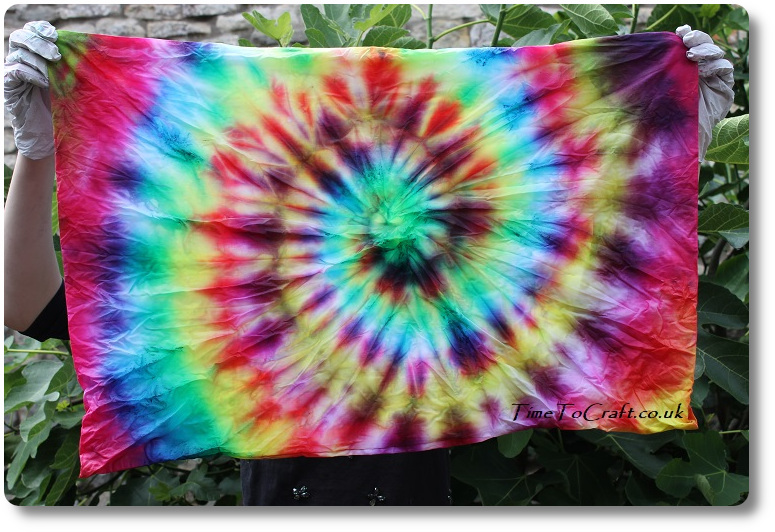 Dear summer 2018,
I just wanted to let you know that the sunshine and warm weather, you've sent our way this year, has been awesome. We've enjoyed it. Made the most of it. Drunk it up like a bumble bee in spring. No weekends spent mowing the grass. No thought of bringing jumpers when we venture out. The wet washing drying on the line within an hour. Eating alfresco and late evenings in the garden. Lots of outside time.
I'll forgive the fact that our salad garden was baked solid and not much grew, except turnips and lettuce. The green house has made up for it. (Anyone for a cucumber?) I'll even put aside the fact that you chose the one evening we attended an outdoor theatre, to summon up a sustained downpour. I may never be able to watch Oscar Wilde again without thinking of raindrops on umbrellas.
No. Seriously. It's OK. I'm over it.
Overall, we have been hugely blessed. Blue sky and sun. There is a big part of me that wants to capture that feeling. Bring it out when the first frosts bites and I most need it.
In an effort to bottle some of that sunshine, I've made strawberry jam, and have a vat of apple and mint jelly brewing as I type. We've nimbly crafted lavender wands to put among clothes in our drawers, to summon up the scent of summer, as woolly jumpers are pulled out to wear midwinter.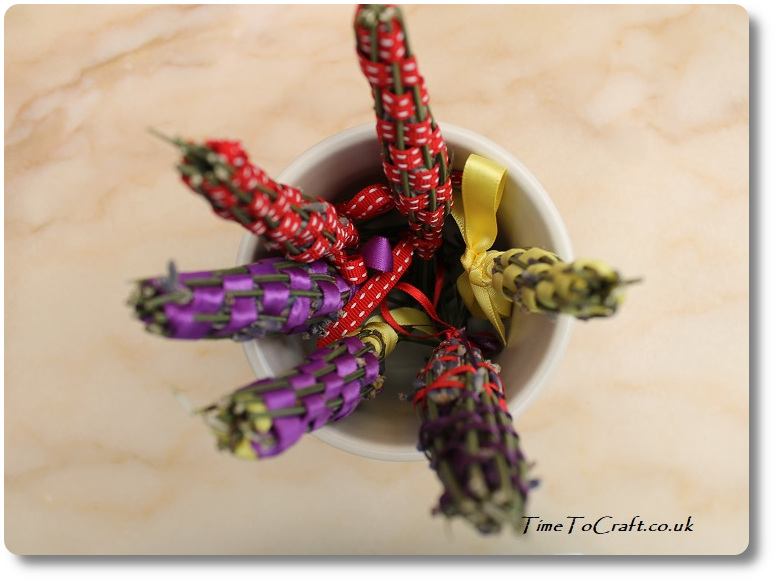 Wonderful, colourful ribbons.  I'll be transported straight back to sitting by the lavender with my two girls, weaving and twisting the stems in place. (how to here) Watching a hummingbird hawk moth visiting the flowers waiting to be picked.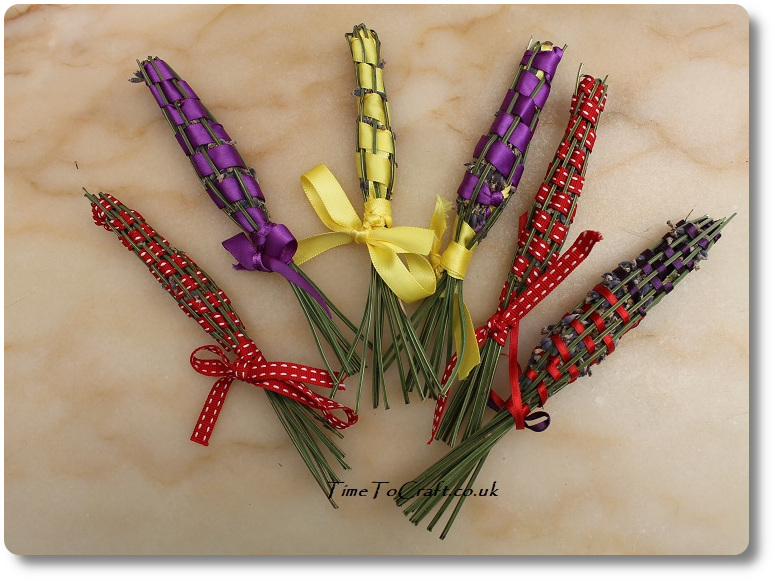 Good memories.
But, hands down, my favourite summer project, this year, has to be the tie dye bedlinen. I've had this one waiting in the wings for a few years. Looking for a summer that's not too wet, because this project was always going to be big and messy. Not a kitchen activity. Oh, no. Has to be outside.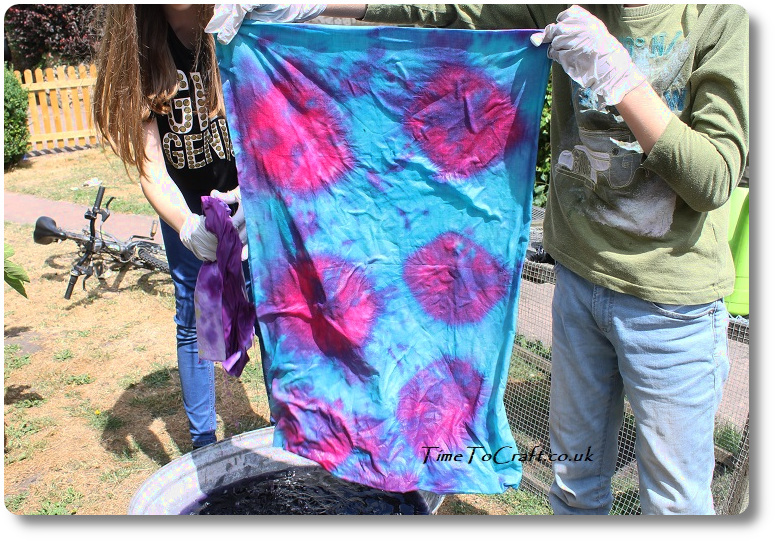 Although, I do usually count on the rain washing away the inevitable spilt dye, that runs off on to the lawn. While the rest of the grass in our garden was crunchy brown, this year, we did have one small corner that looked like a rainbow had laid down to rest. For weeks.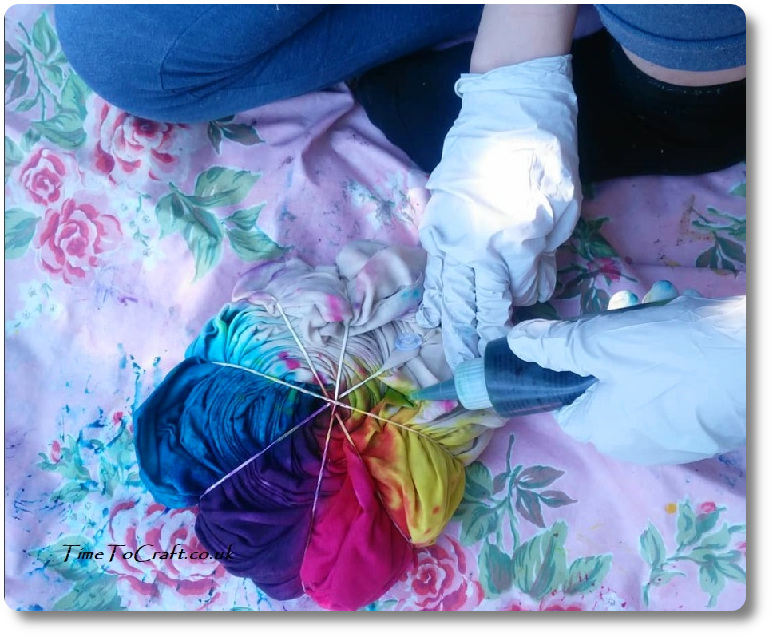 So three duvets and three pillowcases are now summer coloured. We bought more dye to top up the colour for the crumple style duvets, meaning we could dye three pillowcases, one bag and a pair of socks, at the same time.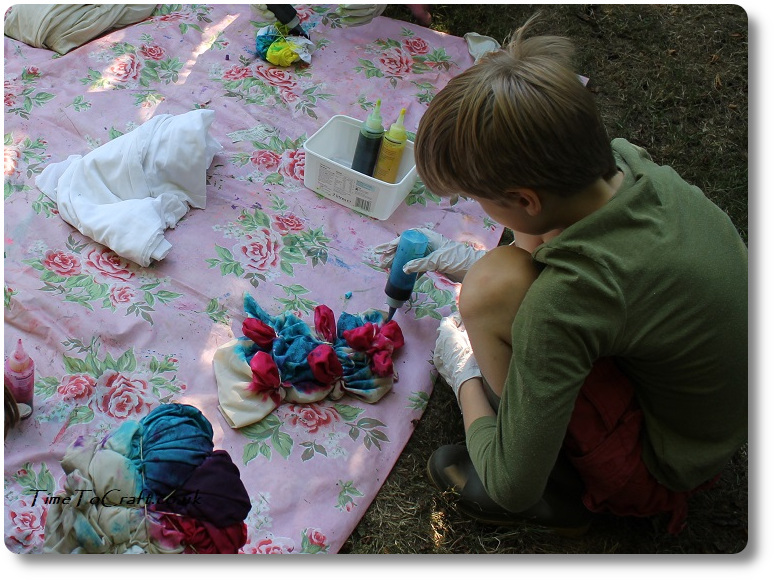 It would be true to say that we are well and truly over the urge to tie dye for a while, at least. Yep. No desire at all to dye anything. I'm not even sure we have anything left to dye.
It was worth it. They did have fun. They innovated and problem solved as they went along. The bedlinen is now on their beds. Boldly declaring that summer is being observed in this home. Some of the vibrance washed out at the rinsing stage, but it doesn't seem to matter. Enough sunshine has been captured.
Thank you, summer 2018. You have a few more weeks to run yet, but already you have proved to be a vintage year and we've captured it, not only in memories and photos, but duvet covers and pillowcases too.
Your forever friend
Cheryl
p.s. I'll be bookmarking this post. Once the jam and jelly have been eaten, and the duvet covers swapped for a winter theme, there will be days that I'll need a top up of colour and sunshine in my life. For sure.