25 toadstools sitting on a tray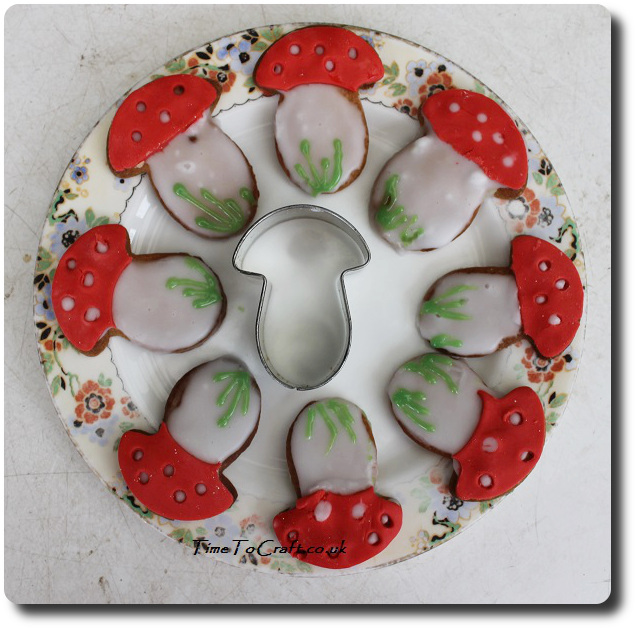 What better way to spend a quiet Saturday afternoon, after the hustle and bustle of the last few weeks? Making toadstool biscuits, of course.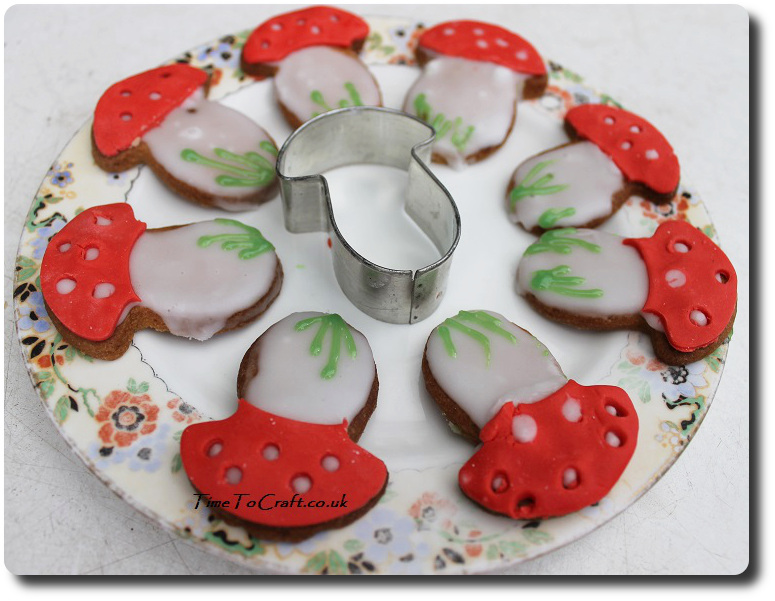 We had so much fun making these seasonal biscuits. The biscuits are just your everyday, run-of-the-mill sugar cookie recipe. Covered in white icing made from icing sugar.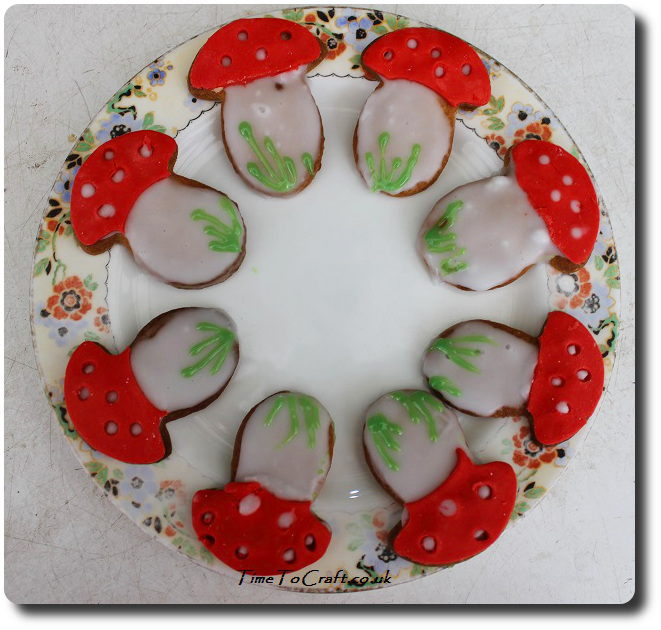 Then cut the toadstool tops out of red fondant icing, using the top of the cookie cutter. A straw to make the holes. You can imagine that was a very popular job. Found if we put the red tops on the toadstools  before the white icing set, the icing would push through the holes. Perfect for the white spots.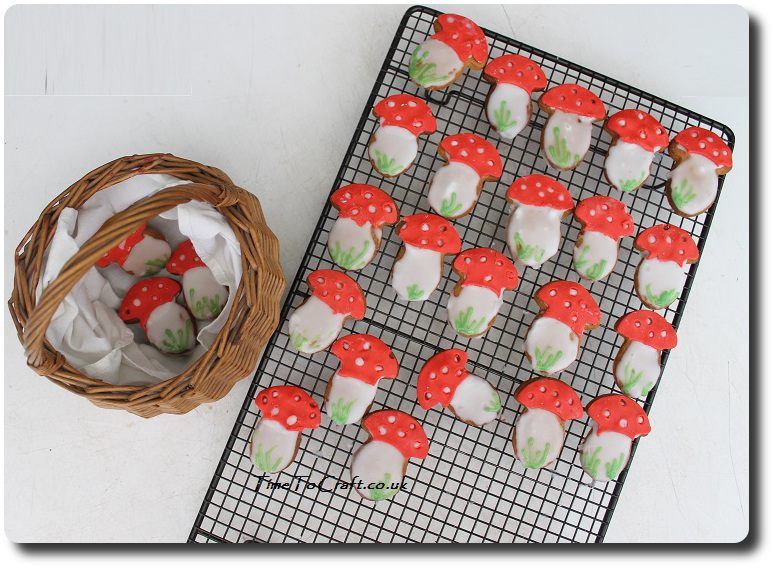 Finally a green icing pen for the grass, and then 25 autumn toadstools were ready to eat. Oh wait. Make that 24.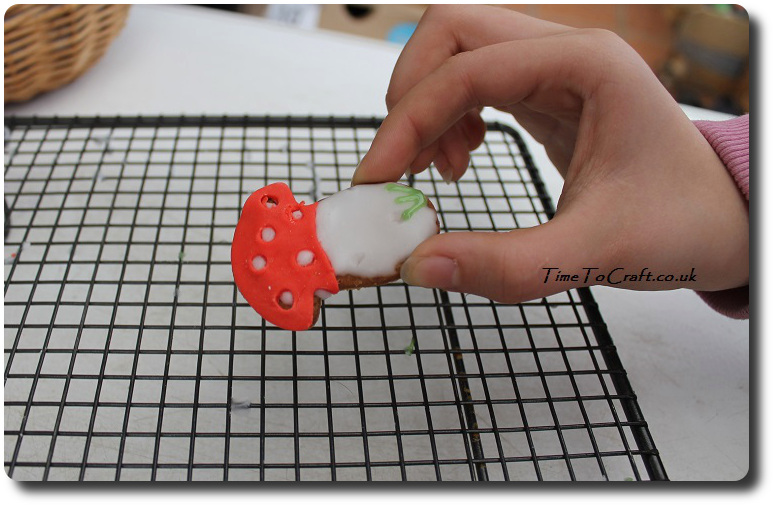 20 Responses to 25 toadstools sitting on a tray
There have been cases when people lifted my photos and words, and used them without credit to me or asking permission first. Using them for their own commercial gain. I have now added a level of security to deter people from doing this. Apologies to people who do play nicely. If you would like to use any of my photos, please contact me.
All my words and photos are copyrighted to me. They cannot be used for commercial benefit by anyone else. If you would like to use any of them, then please ask me first and don't just take. Written permission only. Don't pass my words, photos or ideas off as your own. It's not nice.
Cookie Policy
Our web pages do not use cookies however this website uses Google Analytics, a web analytics service provided by Google, Inc. Google Analytics uses cookies to help us analyse how people use our site. The use of cookies by Google Analytics is subject to change.