No-one told me I couldn't. So I did.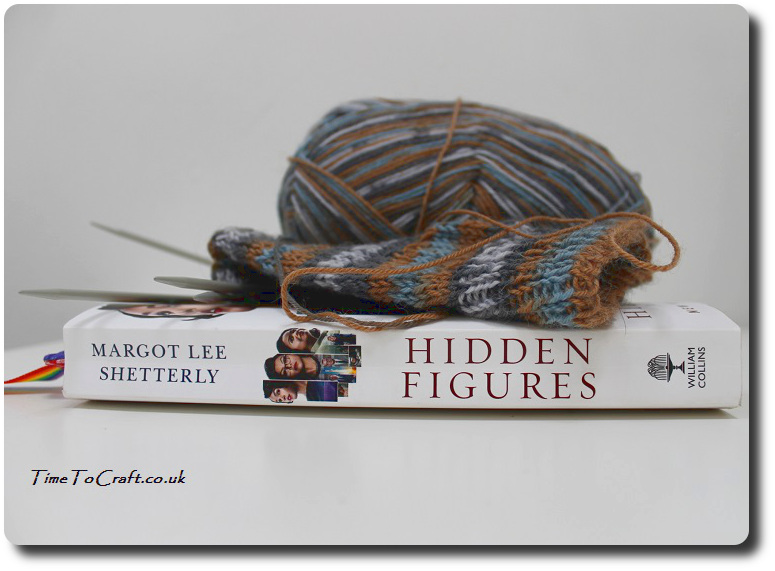 I'm a believer in reading a book and then seeing the film. Or not. Let's be honest. Some stories are best left as books, with the images swimming around your mind for weeks, months, years later. Savouring it. Watching the film version would never live up to your imagined images. The story is best left between the book cover.
I've been looking forward to reading and seeing Hidden Figures, after being introduced to it by fellow Yarn-Alongers reviews (thank you). I bought the book and intended to read it before our trip to the cinema. Needless to say, I conformed to my norm, and ran out of time. Like I didn't see that coming!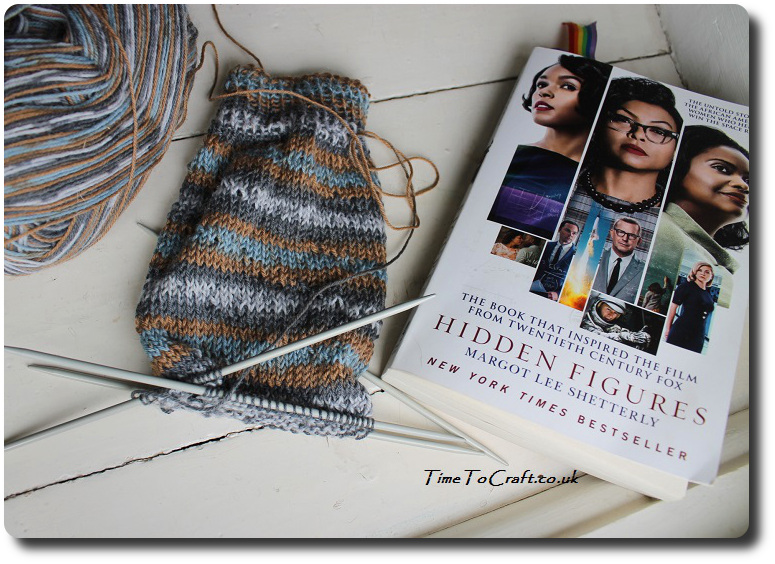 The Film
This weekend, we went to see the film. It's only just been released in the UK. I loved it. It is brilliant. If you haven't seen it yet, put it on your list of must-go-to. You can thank me later.
With the subject matter, it would have been easy to go down the sensationalizing route, or to try and shock. I don't think it does and that makes the story somehow stronger. I didn't feel lectured or patronized. It has been a long time since I've felt the urge to stand up and applaud at the end of a film. It is that good.
It's OK, I didn't. I maintained my english reserve. My children would have died on the spot, if I had. Incidently, they (14, 12 and 9) loved it too, but were less moved to express their appreciation in the same way. Part way through the film, I did have to explain segregation to my 9 year old. The film gave all three children, a lot to think about and we have talked so much since, about the issues it raised. I'm probably most glad that they saw it.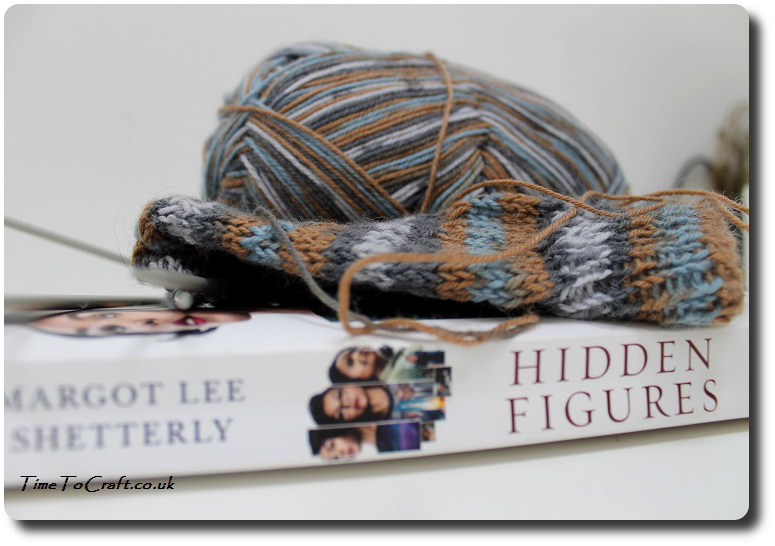 The Book
Our cinema trip left me wanting to know more about the story and the women in it. I couldn't wait to start reading the book and I'm now half way through. This book bucks the trend. I'm convinced that watching the film first, was the right way to appreciate the book, for me. It is not a light read. At points, it verges on text book depth. If aeronautic engineering or maths isn't your cup of tea, please don't be put off reading this book. If you are techy (like me), you'll eat it up, but by no means does it get in the way of anyone else enjoying the book.
I am in awe of the strength of the brilliant women that the story follows. So many obstacles. So many people telling them that they couldn't achieve their ambitions because they are women and they are black. As a woman in tech, decades later, I can't remember anyone sitting me down and telling me I couldn't follow my chosen career, because I wasn't a man.
No-one told me I couldn't. So I went ahead and did it. I followed my ambition.
Although, on the first day of an early job, I do remember looking around the huge, open-plan office and wondering where all the other women were. So maybe I just didn't hear them saying it, while others did. I had it easy, which makes the journey of the three women, in the film, even more moving to me. They had so much more to contend with.
(I did learn a bit of Fortran and I did hold court in the head office boardroom of the bank I worked for, a few times, because I knew more about a subject than they did, but that is as far as comparisons go.)
There is only so much that can be included in the movie. In any movie. The book includes other woman that paved the way before the film picks up the story. Providing more context.
I'm only half way through. I'm looking forward to reading the rest of it.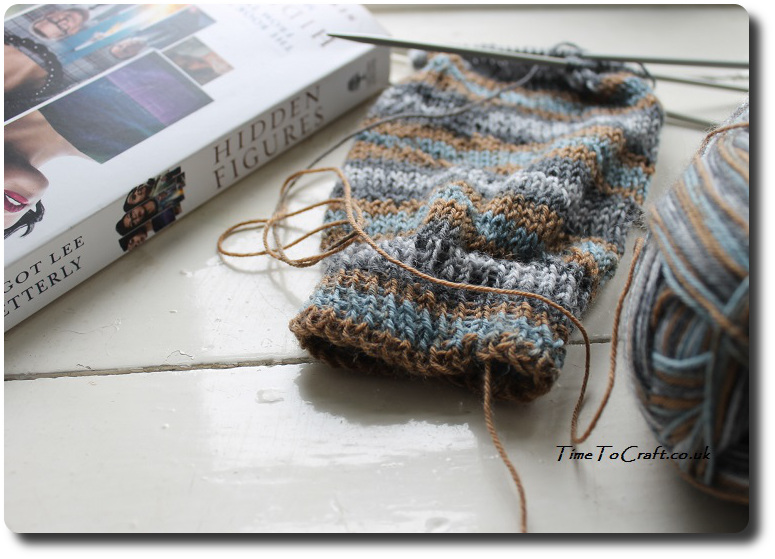 The Knitting
And on to the knitting, seeing as it's Wednesday….. I broke my no-buy rule. I bought sock yarn to knit a birthday (late) present for my husband. It is 4 ply Regia Snowflake. There was a knitted up pair of socks using the same yarn, in the shop, and I was won over. The band of snowflakes absolutely grabbed me and refused to allow me to leave without buying a ball of the self-patterned wonder.
I know. I'm weak. Resolve has now been re-established. I'm on the first sock and nearing the heel. I'm not sure the snowflake band is standing out as much. More of a snow blizzard.
So, what are you reading and knitting? Have you seen Hidden Figures? Please, I'd love to know what you think.