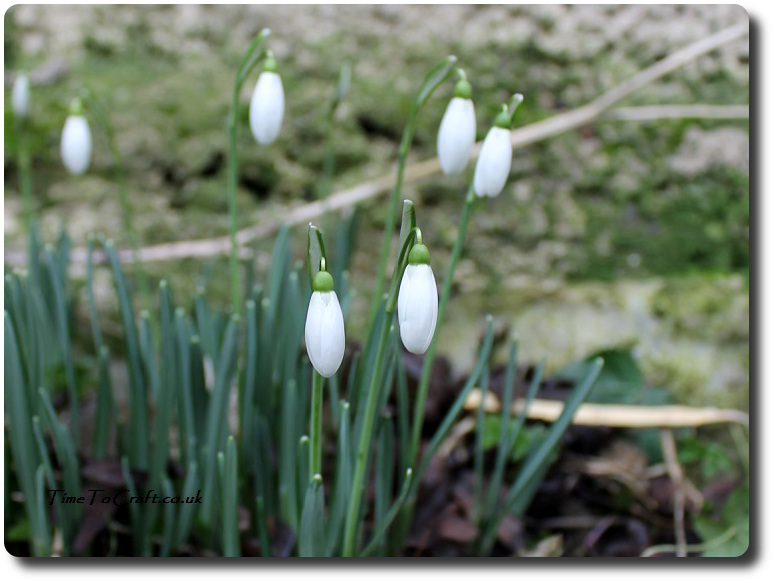 Did you feel the subtle shift this weekend? We did in our small part of the world. When one season seems to ease into another. Focus moves. In reality, it is shifting all the time, of course, but there are moments throughout the year, that just seem marginally more momentous than the rest.  The inertia of hibernation being replaced with the yearning to see something grow, is one for me.
I'm talking seedlings breaking through the surface of the soil. Or at least the thought of seeing that process again, as we have none yet. The excitement of a tray of cucumber seeds erupting through a layer of compost. Like the slowest fireworks known to man. Leaving clumps of earth, like boulders, in its wake. Not to mention, looking forward to bringing homegrown food in from the garden for our meals, once again. Yum.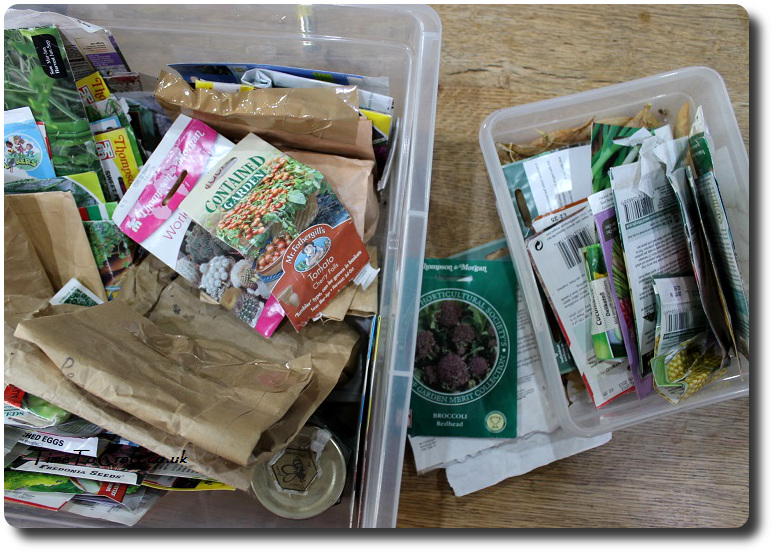 Some years, I am slower to remember and feel no urge to pull out my seed box and plan. Maybe it's colder. Maybe it's the thought of fighting my way through the shed to trowels and pots. Moving boxes and pots covered in cobwebs and evidence of other wildlife. Chewed cardboard where a mouse has procured nest material.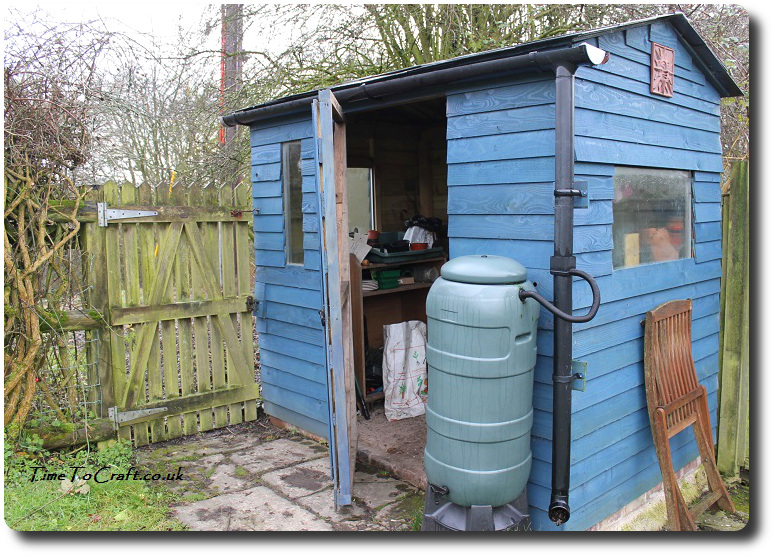 Not this year. My new recycled potting shed is still my favourite handmade project from last year. I looked in, at the weekend, and my potting bench was set up and ready for use. No shifting things out of the way to get to it, or searching for the equipment. It was all there. On shelves. Ready for use. And not a mouse in sight.
Soil? Check. Seeds? Check. Pots (of the right size)? Check. Job done.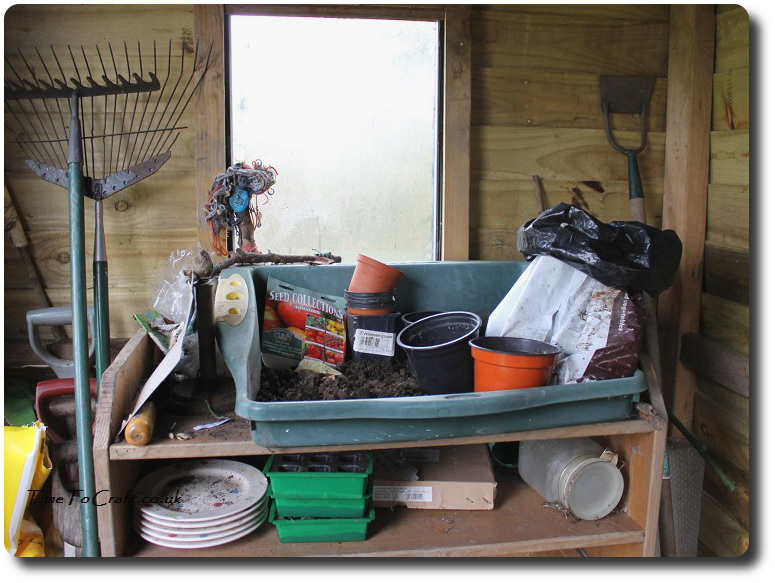 I now have two pots of tomato seeds sitting on a windowsill. A small start you may think, but the first step nonetheless, and that is important. To help even more, I've written a list of seeds to buy, but otherwise, I am set up for the growing season. That was easy. I keep wondering what I have forgotten.
With the shift of seasons, it does mean that I'll be outside increasingly. Sewing time replaced by exploring and gardening. It makes my latest sewing project seem more urgent to finish.
This weekend, I've been squeezing in every possible moment to churn out another patchwork star. My sewing room is away from the rest of the house and family, so I used the end of the kitchen table as my makeshift making area. It's warmer too. My stars are pinned on an old quilt, which I've pegged to the back door curtain. Much easier to see how my scrappy quilt is developing.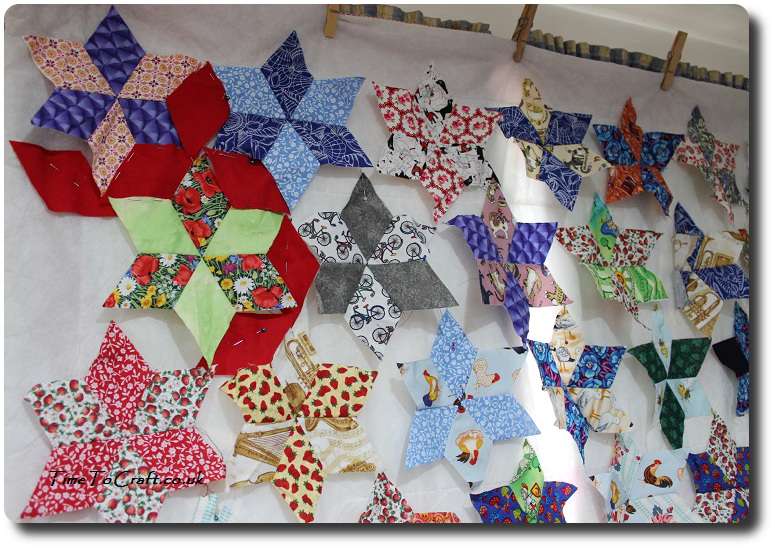 I've been playing with the arrangement. Current thinking is that I'll use a solid red inbetween and I need more stars. My original pincushion has grown beyond recognition.
I'm finding the process of this quilt interesting. Usually, I use the english paper piecing method. My first quilt took years to cut out and sew. Mainly due to it sitting in a bag for long periods, as there is only so long I can hand sew.
This time, it's growing fast. I can see the progress and glimpses of the end product. I can imagine the quilt in use, in the near future. That notion alone keeps me going and looking for moments to create yet another crazy fabric star.
So the garden may be calling, but the quilt is yelling too. Even louder, but that will change. I can see that the balance will shift and I will find myself out more than in.
The race is now on. Will I finish the quilt before my finger nails are permanently clogged in earth again and wellies could be mistaken for my favourite footwear? We'll see.
Hope you all had a good weekend. What did you get up to?
Linking up to Keep Calm Craft On link up
---