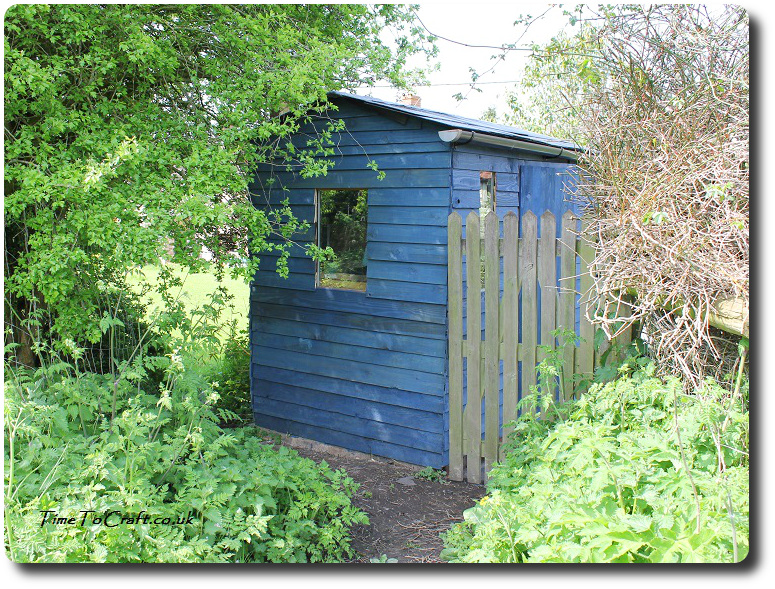 When my old potting shed was blown down in the winter storms, I just wrote off the idea of having a potting shed. We had more pressing things to spend our money on.
I would make do with a corner in one of the other sheds. No big deal.
Turns out, my husband had other ideas.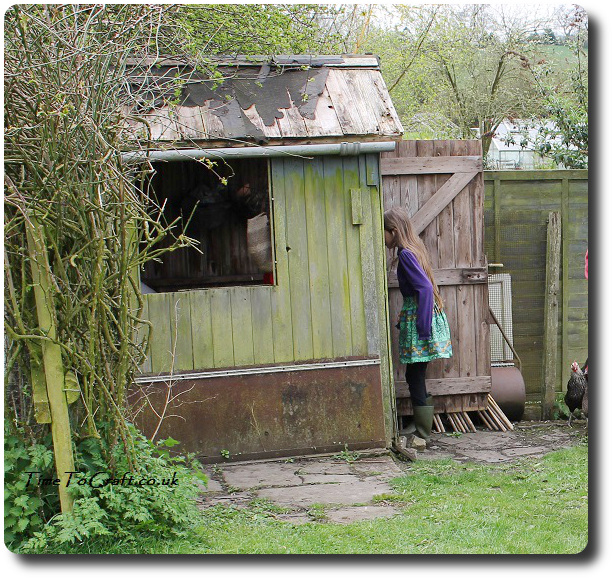 The old shed was ancient when we bought the place 20 years ago. We'd patched it up numerous times, over the two decades, but by the end only the robins made their nests in it and we used it to store the chicken food. Even the potting area was unusable, if I'm honest.
Our lovely neighbours, whose boundary the shed sat on, called it my dilapidated shed. I called it rustic. Until, of course, the day it fell down.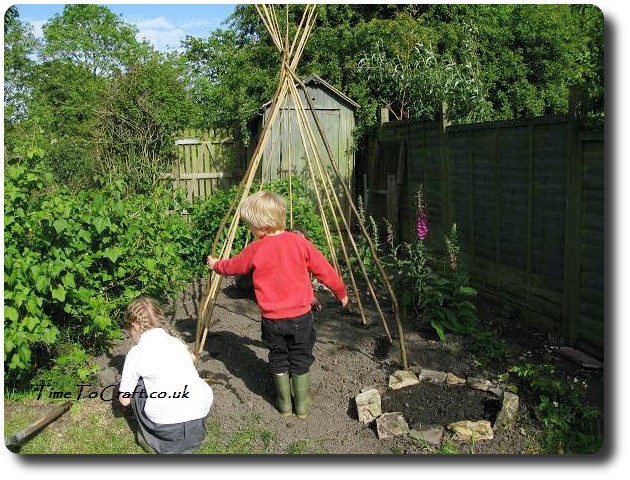 Photo from 2011. Children planting runner bean house. The old shed is in the background.
With a next-to-nothing budget, and the thought of making more of the corner of the garden, an off-the-shelf shed wasn't going to fit. My creative husband (see I'm not the only one in the household), drew up plans for me to agree.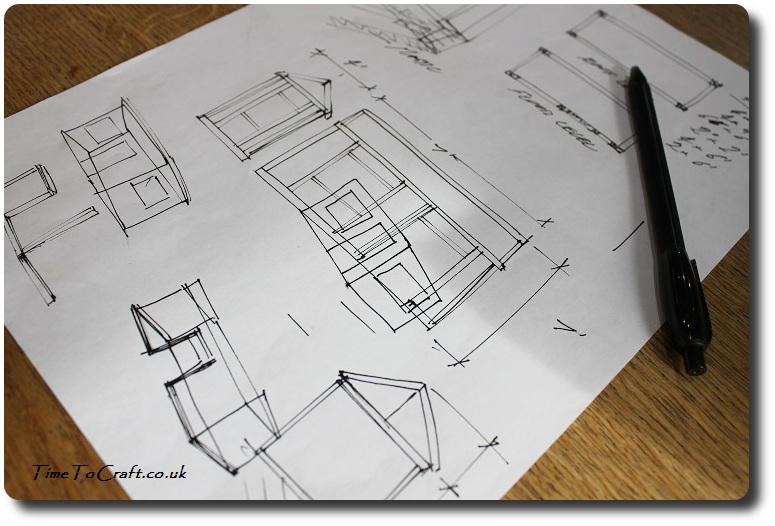 My requirements were that the door should be in the long side, maximum light and a budget of no more than £100-150. We agreed that the base would not be included in this budget as we'd have needed that with a new shed.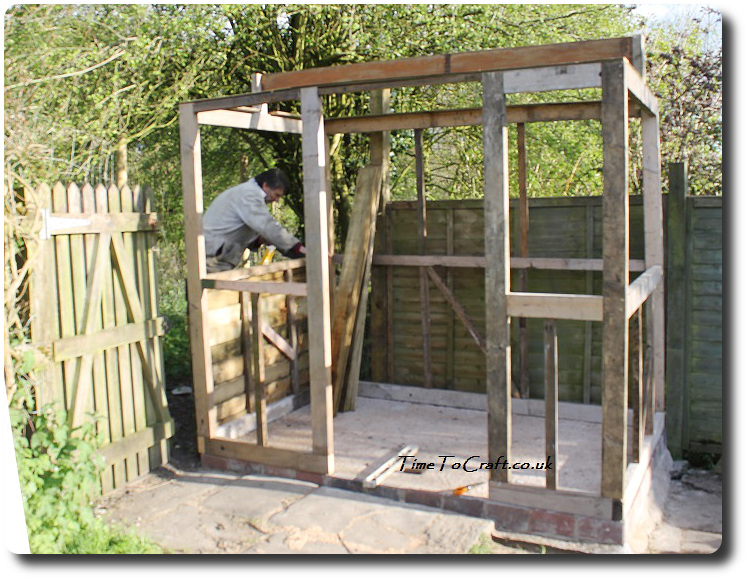 Construction started. A cement and brick base was laid. The old flagstones were relocated to under the swinging bench. The timber was a mixture of reclaimed wood from the old shed, old play fort and timbers bought in. Most was preloved.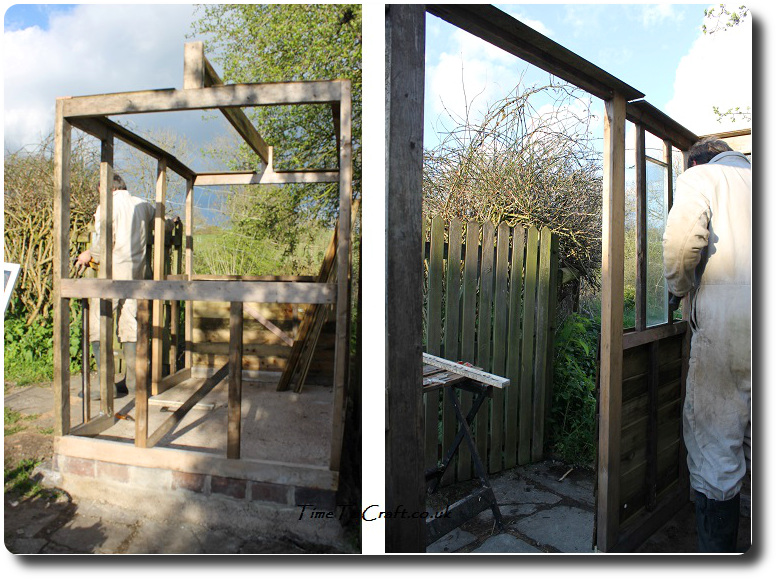 It took a good few weeks to build, due to normal life having to go on at the same time.
We scored some amazing wins with this project. While picking up the extra timber from a timber merchant, my husband spotted a skip in front of the next door business. They were glaziers and their skip was full of old pvc double glazed windows. Perfect for the new shed, so my husband knocked on the door. Turns out they were perfectly good units. None of them had blown and…….get ready….. he could have them for free.
I have to say, when he turned up with three double glazing units for my humble potting shed, I began to realise that we'd left the realm of replacing the shed with one you'd find in a DIY store.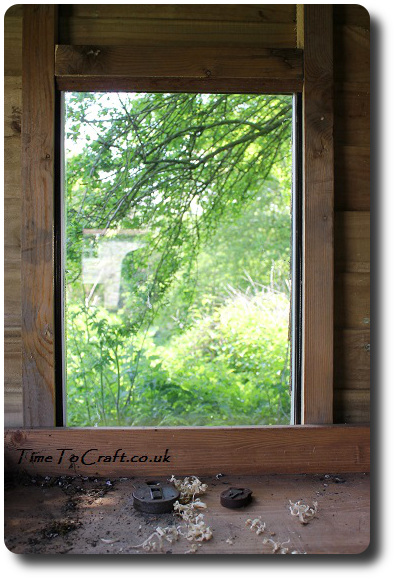 He removed the PVC white frames and made new wooden ones. Can you believe my view? In winter I'll be able to see over the fields.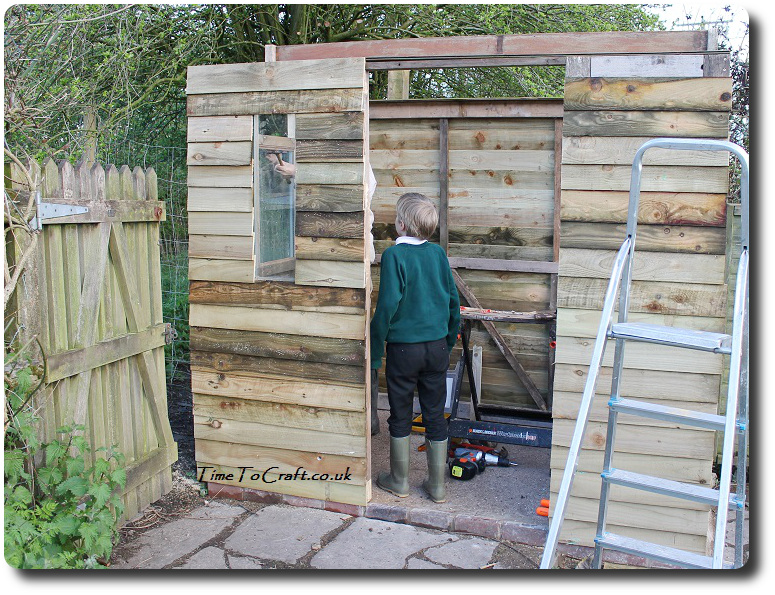 The walls were next. Everyone was interested. Even our lovely neighbour found just the right bits of wood from around his garden, when our supply ran out. (Chicken eggs given in return) He popped round to admire the progress on a regular basis and lend tools.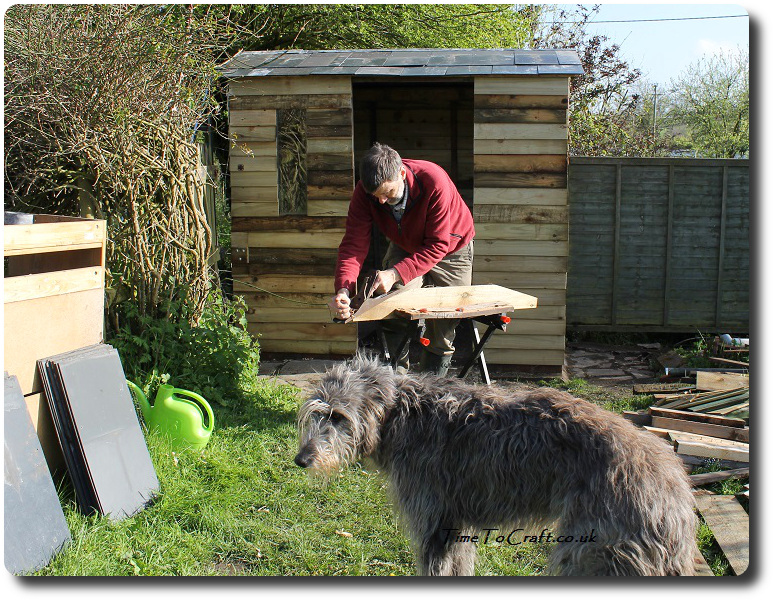 Next came the roof. We decided on tiles rather than roof felting this time. My husband found preloved slate tiles on Gumtree, for a sneeze. We only used a fraction of those. The rest are already ear-marked for the next project. Nothing goes to waste.
He used the wood, from our old play fort, to support the tiles. We noticed the fort was starting to tilt like the leaning tower of Pisa. The children have grown and would rather have something else.
We already had guttering and a down pipe in the garden, from when we demolished the old garage.
The handle was from an old door.
One lovely touch is that the door is wide enough for me to wheel a wheelbarrow in.  A perfect feature for a potting shed.
I decided that I'd really like a blue shed. You may have noticed the bright background from my post about my buttons and bobbin tunic. The paint was on special offer. My husband picked it up and wasn't sure how dark it would be, until he got it home. I think it's perfect.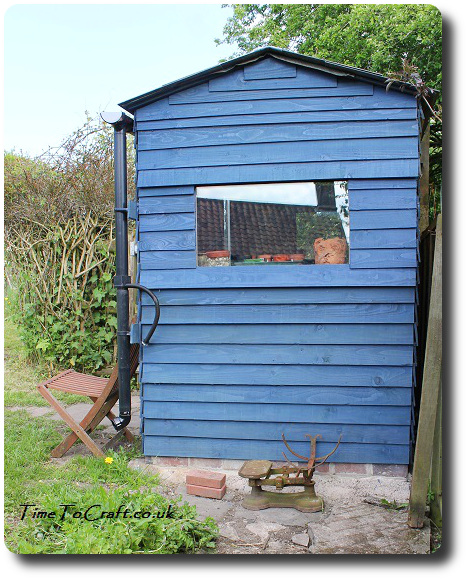 He picked up a preloved water butt and stand on ebay. The only part left to do is to find a few more scaffolding boards to act as benches inside.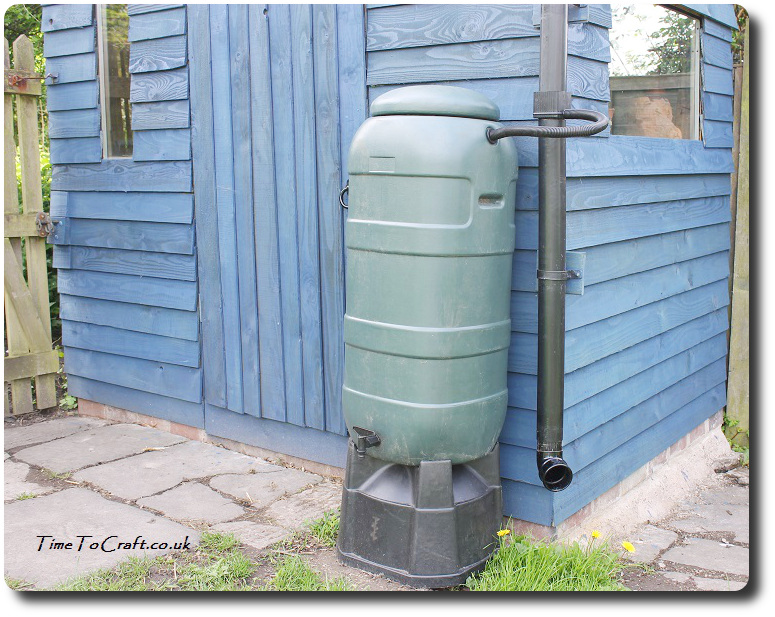 The costings. Did we stick to the budget?
Shed
door hinges £2
roof slates £4.60
boards £82.20
water butt £10.50
nails, screws £5
paint £5
Total £109.30
Base
ballast £35
cement £15
bricks £7.60
Total £57.60
Yes! We were in budget. We'd allowed up to £150 for the shed and it came in at £109.30.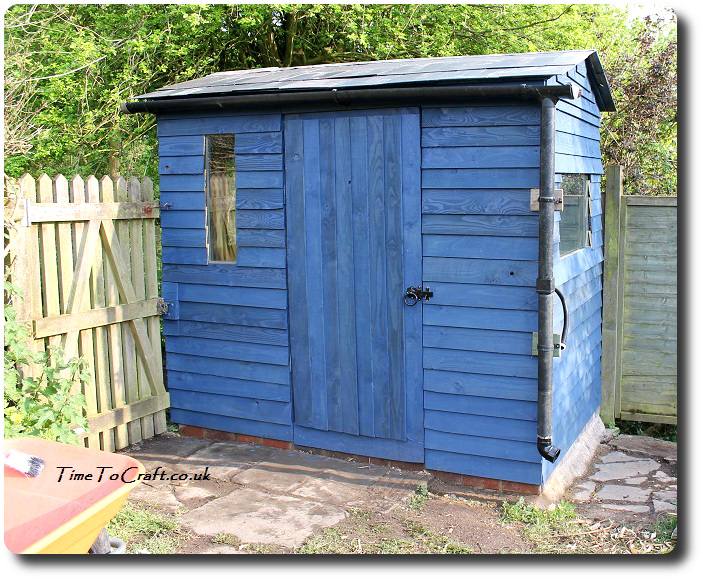 Now, how many double glazed, slate tiled, handmade potting sheds can you buy with that price tag?
A big thank you to my clever husband. Now can we talk about another greenhouse? I know just the spot……