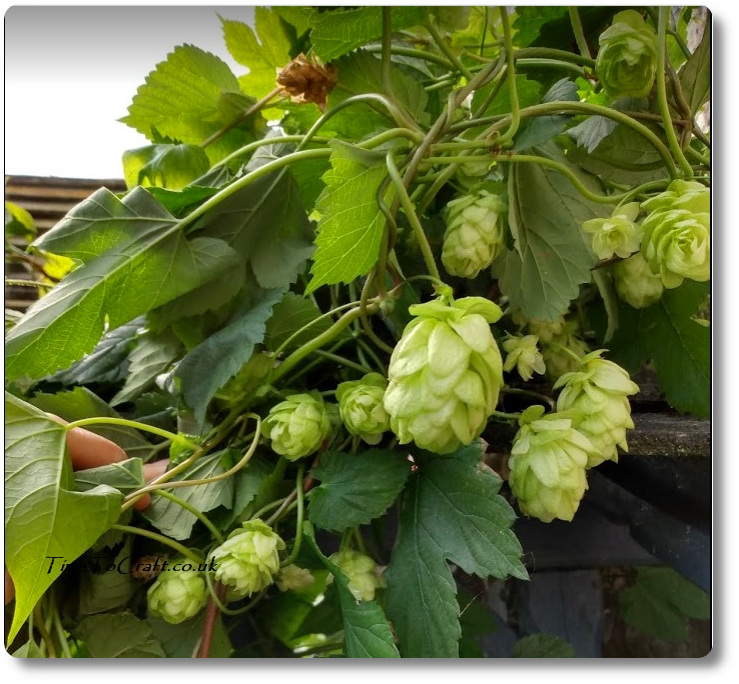 At this time of year, I used to collect a handful of hops from the hedgerows, on my homeward journey from the school run. Inevitably crushing them in my hand as I crammed as many as I could into my grasp. The fragrance is gorgeous, although not one I connect with first thing in the morning. Passing cars might have thought I was picking blackberries. The hops, in the hedgerow, usually went unnoticed. No-one else ever seemed to collect them.
I took a cutting or two and they rooted. I planted them by my covered bench, protected from the strimmer by an old pottery drainage pipe. They grew. Covering half the bench roof. I thought I had no hops this year, until I checked under the leaves today. Was I wrong. They are bigger than the ones I found in the hedgerow.
I'm growing them to fill sleep pillows, rather than for beer. Just need to find out when best to harvest. Anyone know?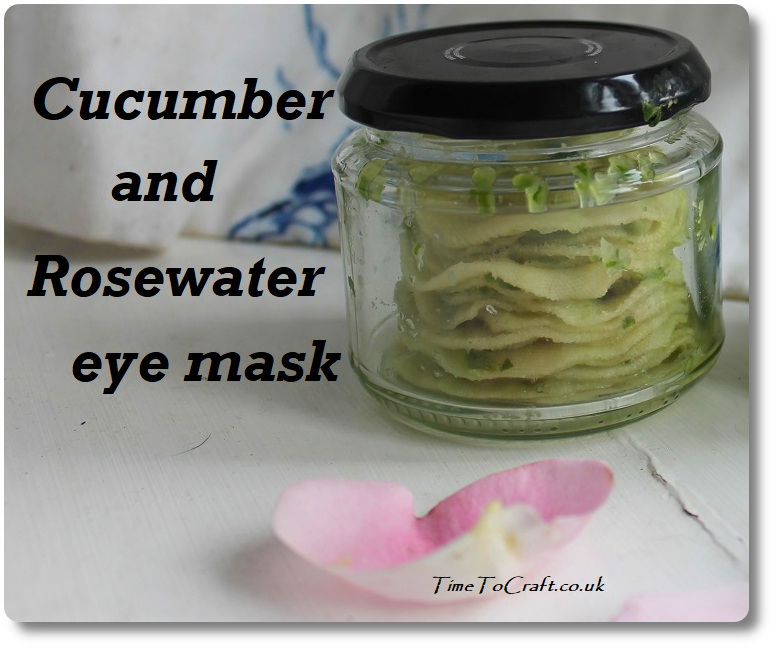 School broke up at lunchtime for the summer holidays, and we've already crossed off a craft from our summer bucket list. Whoop! Whoop! Starting out as we mean to continue. Although, I'm not kidding myself. Enthusiasm will waiver at some point and the children will head out to see their friends, leaving me holding ribbons and jam jars, wondering where everyone has got to.
I'm going to make the most of it while it lasts.
I think the secret to crafting with teenagers is to make something that they can see the point in. For example, potions are a bit more interesting as they get older. No longer the stagnant water with decaying rose petals, left out in the garden, along with the junior venturer's dashed dreams of opening a perfume store on the front drive. Now they want to make something they can use. Something beneficial to them and their skin.
Fits in nicely with my cutting back on single use plastic too. Or single use cotton pads, for that matter, as we used a beautiful, soft, organic, cotton fabric that I've had for a while. The plan is to wash these and use them again when we next do this craft. Absolutely no waste. Eventually, when they are no longer usable, they'll go into the compost bin.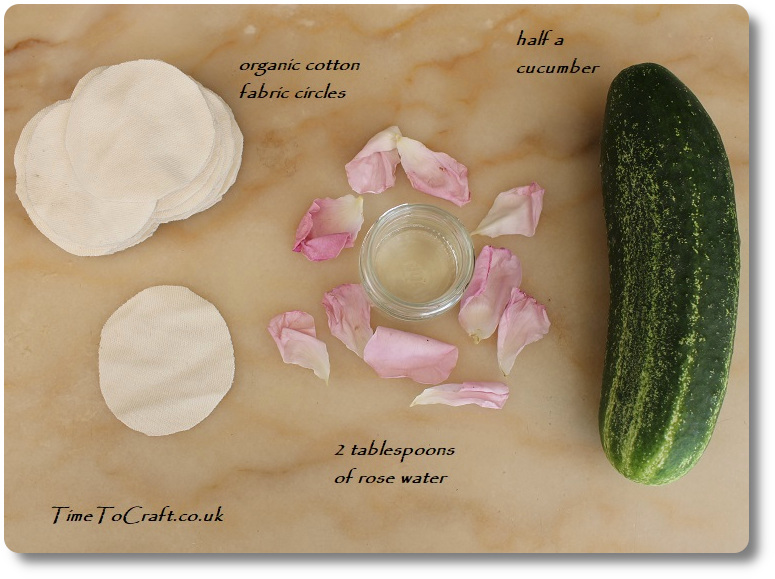 So, today's craft was to make an eye mask. Something to tackle the skin under the eyes, Reducing puffiness and dark shadows. Hopefully. It also smells amazing. Fortunately, it helps to sort out my abundance of half cucumbers that are starting to take over the greenhouse.
(Not sure they would be so excited about setting up a cucumber stall at the end of the drive, but it may come to it!)
With no further ado, this is how we made cucumber and rosewater eye mask.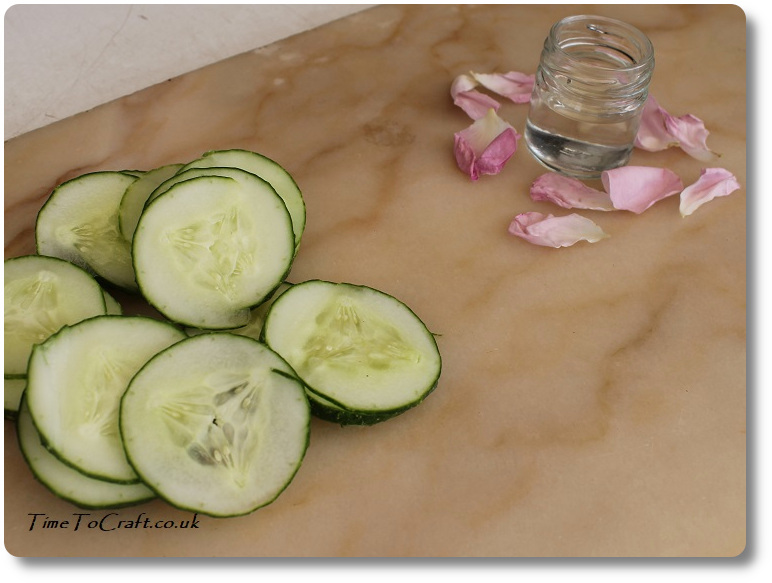 Ingredients
a small cucumber (or half a normal size one)
2 tablespoons of rosewater
soft fabric cut into circles (2″ diameter)
Method
1. Slice up the cucumber and blitz with a blender until it is smooth and watery
2. Mix the cucumber with the rosewater in a bowl
3. Soak the cloth circles in the mixture and squeeze out excess.
4. Pop the circles in a jam jar and allow to cool in the fridge.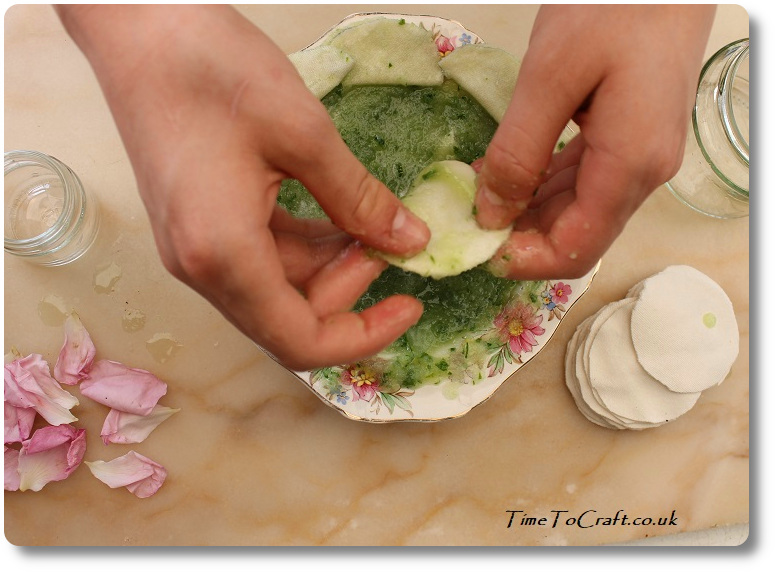 5. Use one circle per eye. Fold each one in half and place under your eye for 15 to 20 minutes
6. Remove the fabric circle and put on one side ready to wash for use again
7. Wash your face with water.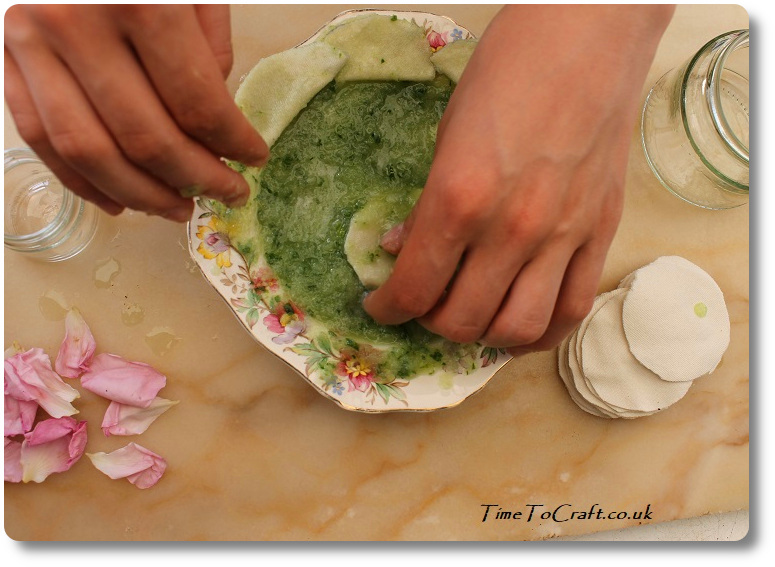 Verdict: Middle teen tried them out. She loved them and said her skin felt amazing. I'm waiting for undisturbed time to relax with my eye mask.
I'm going to flash freeze some of these, so they're easy to separate, and then store them in a jar in the freezer. They'll last longer that way. I kept the remains of the mixture in a jar in the fridge and we're going to use it as a face mask.
I can see this being a popular craft over the summer.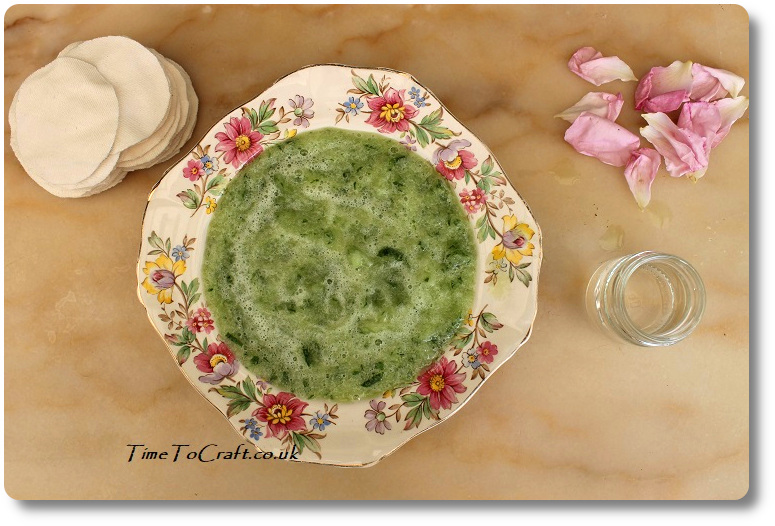 One word of warning (apart from the obvious spot testing new mixtures, before applying). After talking to Youngest tonight, as he went to bed, I think I may need to label my jam jars of the mixture in the fridge. It is made of edible ingredients, but he did point out that it looks like guacamole. I'm not sure what would be the bigger shock. Dipping bread sticks into the cucumber and rosewater or putting chilli laden guacamole under your eyes.
Best not, I think. I'll just go and add some labels.
——–
Joining in with Rosie's Going Green linky.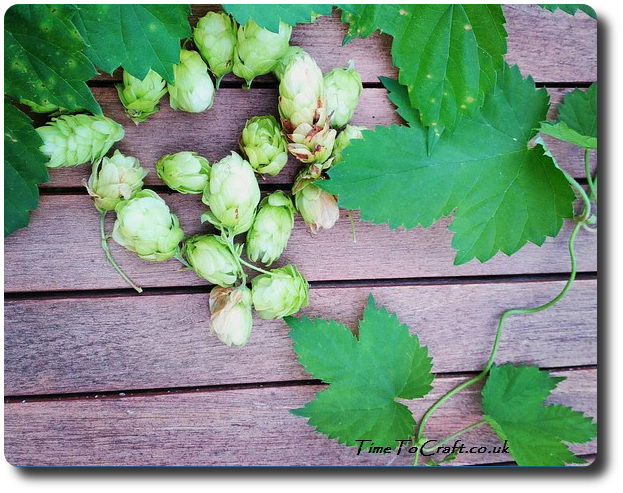 A handful of hops
foraged from the hedgerow as
I headed on home.
* hops collected on school run today. Now drying ready to be mixed with lavender and added to handstitched sleep pillows made of cotton. They smell divine.
*experimenting with haiku
Photos
There have been cases when people lifted my photos and words, and used them without credit to me or asking permission first. Using them for their own commercial gain. I have now added a level of security to deter people from doing this. Apologies to people who do play nicely. If you would like to use any of my photos, please contact me.
Copyright notice:
All my words and photos are copyrighted to me. They cannot be used for commercial benefit by anyone else. If you would like to use any of them, then please ask me first and don't just take. Written permission only. Don't pass my words, photos or ideas off as your own. It's not nice.
Cookie Policy
Our web pages do not use cookies however this website uses Google Analytics, a web analytics service provided by Google, Inc. Google Analytics uses cookies to help us analyse how people use our site. The use of cookies by Google Analytics is subject to change.