I don't know about you but I've found the last 105* weeks of lockdown not always relaxing (ok, understatement), so when a weekend comes up, where we can raise a glass or two, I'm more than ready for it.
*rough estimate, I've lost count
Last weekend was our 22nd wedding anniversary. A good excuse to break open my elderflower champagne. To be honest, I'm not entirely sure how to take the fact that Mr TTC had chilled a bottle of something shop bought and sparkly, as well. I'm presuming that he didn't trust my homemade hooch. I've no idea why. Fortunately, Mr TTC is a wise man and he has learnt a few things over our 27 years together, so, after a bit of to-ing and fro-ing, he popped open the elderflower and poured it.
It was good. The floral really came through, but it was more potent than its 7.65 (yes, he had calculated it) might have suggested. A head spinner. I'm putting it down to the bubbles.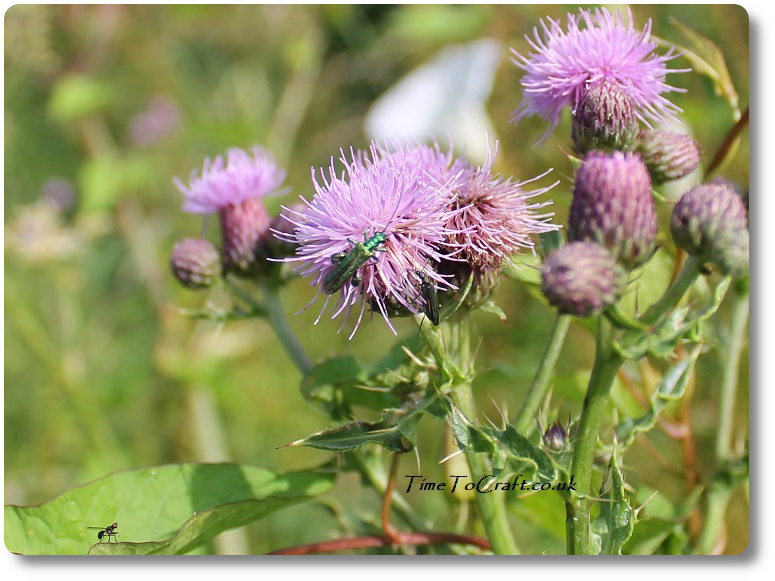 We also raised a glass to the summer Solstice and Father's day. We missed heading to Stonehenge or Glastonbury to watch the sunrise. This year, as Stonehenge was shut, they streamed the sunrise. It was overcast.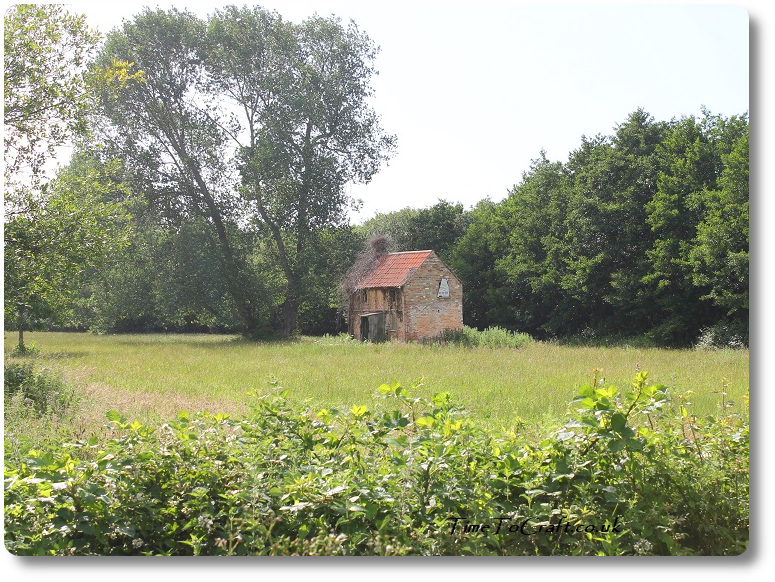 To celebrate, we went for a walk at Westhay nature reserve, on the Somerset Levels. Caught sight of a Great White Egret with its enormous wings flapping and crooked neck. Also reed buntings.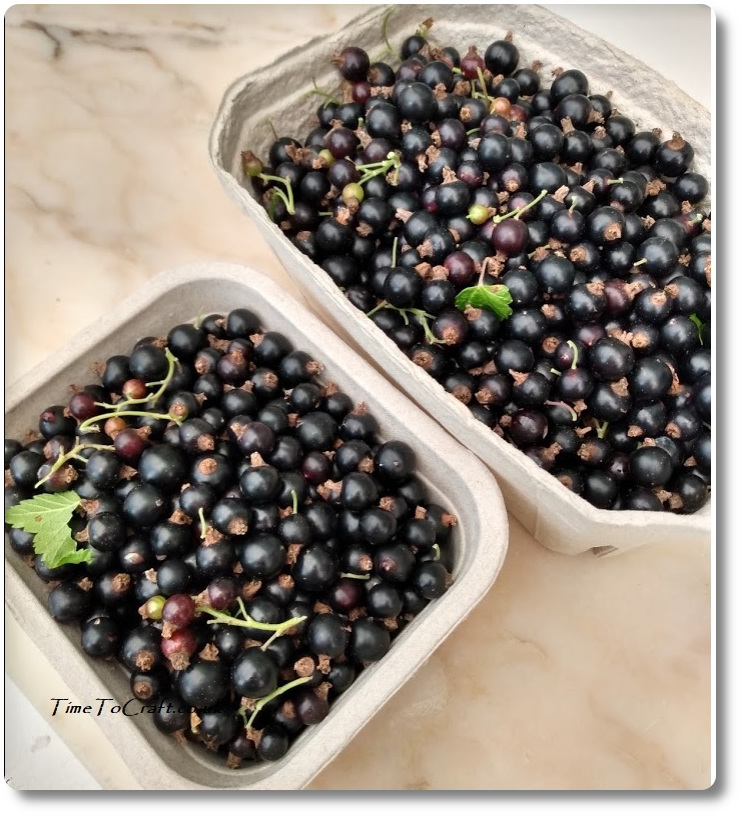 Final veg plot has been dug and planted. When I announced this one lunch, there was a few rumbles and incredulous snorts. I don't think they believed me. Apparently, they are waiting for me to find another space in the garden to dig. Anyway. It is the last one for this year. A cause for celebration.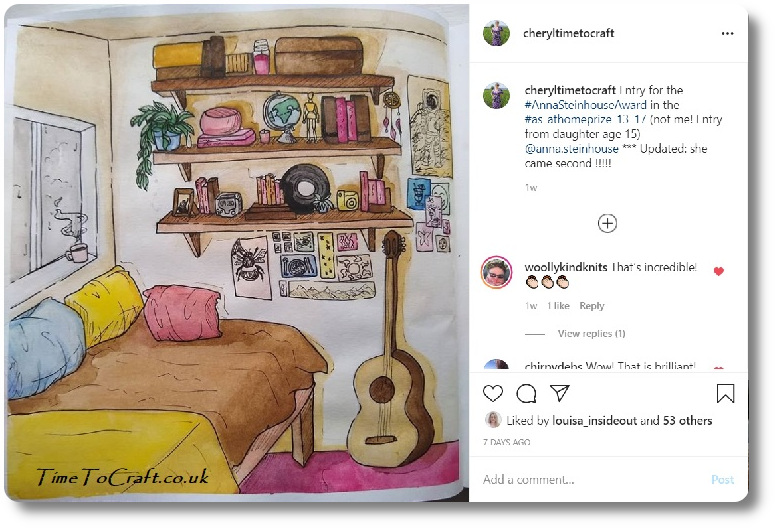 If you follow me over on Instagram, you may have seen this picture already. This is Middle teen's competition entry. She came second, which she is very pleased with. Another moment of celebration.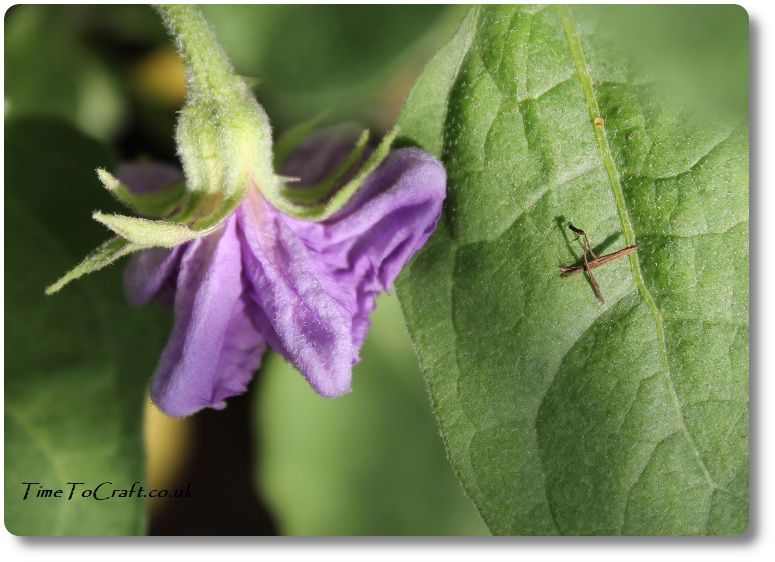 Other moments:
One of our evening walks, watching a young fawn run in big circles around its mother. Absolute joy.
Finding a robin, in the kitchen, sitting on the folded laundry on the Aga with a beak full of flying ants. It came back at least three more times. (Yes, we had another invasion of flying ants. Also tiny toads.)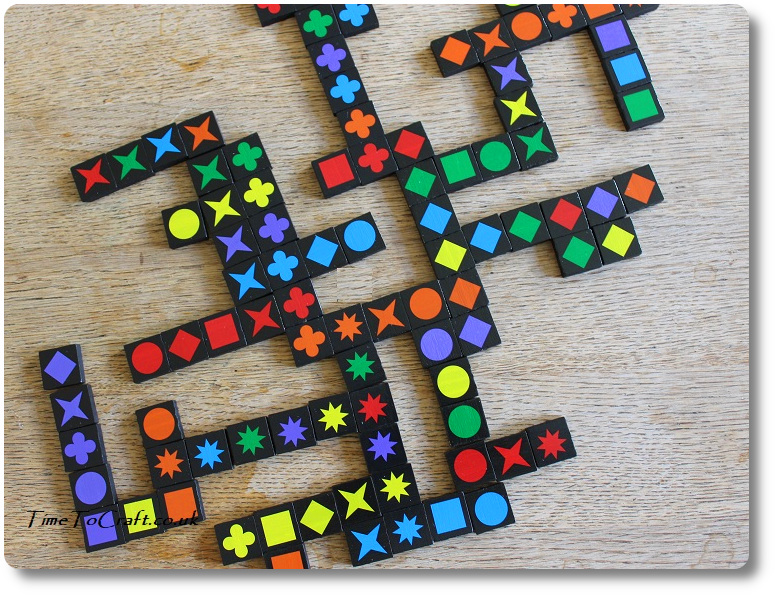 Finally playing Qwirkle with Youngest. He's pretty good at it too! We've reached the stage of being more strategic.
Eldest teen deciding, at last, what she wants to study at university. This is progress. I'm glad she took her time. Next step is to work out where.
We have more celebrations coming up, including our first lockdown birthday, in the coming week. Hopefully it should be a good one.
Joining in with Anne's word of the week linky.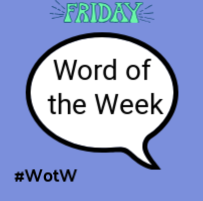 The jackdaws have gone. They fledged when none of us were looking. We only became aware of their absence when four jackdaw couples started a rumpus on the roof. It was reminiscent of a scene outside a much sought after flat in a fashionable part of London, which has just been put on the market. Strategic shoulder barging and hopping/slidding forward to jump the queue on our tiles. Language that you would not believe. Outcompeting each other in an attempt to secure the des res.
As potential neighbours go, they were unlikely candidates.
Jackdaws are interesting birds. Those with the highest status are entitled to the best nesting spots. Jackdaw law. There is a hierarchy. New kids on the block stand no chance. Scenes outside potential nests can get quite tense. I have no idea what grade the spot in our roof was, but it obviously was attracting attention.
Mr TTC quickly and temporarily blocked the hole, before work. The old nest materials need removing and a proper repair applied.
The penthouse is most definitely off the market.
We had our own offspring fledge the nest this week. Albeit, temporarily. School opened its doors to year 10 (14 to 15 year olds). They split the year into four groups, and each group goes back for one day each week.
Middle teen's day is Tuesday. She is in a class with five others. Social distancing and the awkwardness of not interacting with others for so long, made it a strange day for all of them. They stayed in the same classroom with teachers coming to them. Break times, they had to stay in their groups and she didn't even see any of the other classes.
How mad must that feel? All the bustle and noise of the school, she is used to, is stripped away. With over a thousand other people conspicuous by their absence. Reminds me of a scene out of a sci fi movie. Post apocolypse. Maybe a tad dramatic, but boy, it must be different.
She says that she is OK with it.
Hopefully, the next five weeks will prove helpful. She seems to be in one of the higher groups, so fingers crossed they can cover enough to make a dent in the work missed.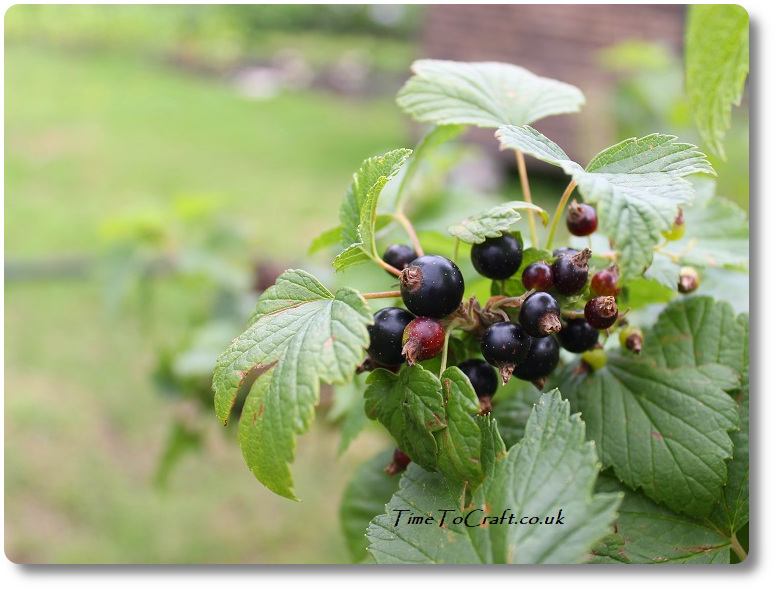 I'm not sure if the appearance of a regular, weekly fixture on our calendar has inspired me, but I have upped my game in the routine department. My half hearted attempt to follow the Organized Mum Method, has meant that Tuesday has been clean sheet day for some time. The rest has become a bit more haphazard, to say the least.
This week, I've meal planned and we've rejigged it so everyone is responsible for cleaning their own bedroom before schoolwork on a Wednesday. (I know. It's only taken me three months to figure this one out.)
I've also given them the responsibility for cooking one evening meal a week. One meal from scratch. So far, youngest has cooked cannelloni and middle teen made chicken and chorizo pasta. Tonight, is Eldest teen's turn. I'm determined that, before they leave home, they should all have a portfolio of meals they know like the back of their hand and can produce with confidence, without the use of a recipe book.
That's the plan, at any rate.
It really has taken the pressure off me.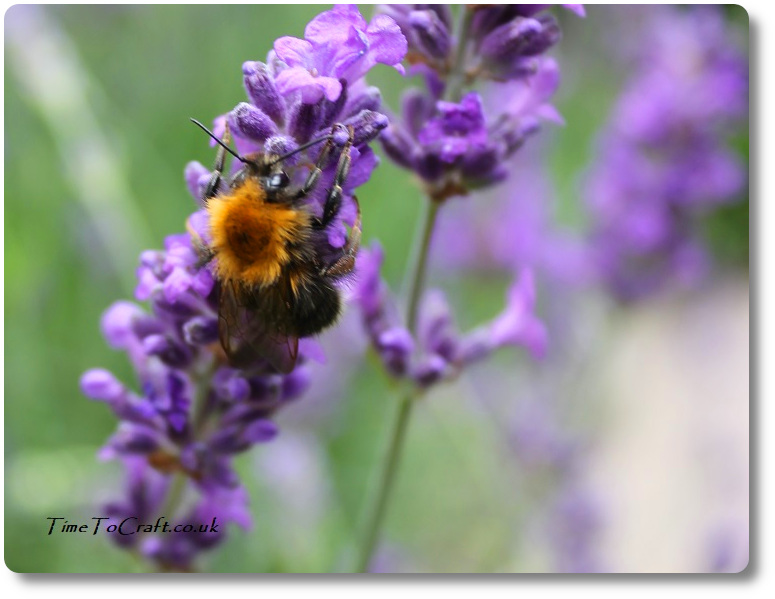 Talking of calendars, we reached another milestone. Eldest's last A level exam would have been on Monday. She would have been free. Imagine the joy. Probably disappearing with her friends to celebrate. Instead the day slipped past like all the others. A damp squid or soggy fireworks, spring reluctantly to mind. Next event will be the exam results day for the exams that never took place. Weird times.
Also this is the week, Youngest would have been in France…..
(I should point out that everyone seems to be coping well. In fact I can hear laughter, real belly laughs, coming from the other end of the house, as I write this post.)
At least the garden is behaving normally. This week's rain has brought my plants and weeds on at a sterling pace. Everything is flourishing. That is a tiny pumpkin above, from one of my Hundredweight pumpkins. The blackcurrants are ripening and ready to pick.  I just need to persuade the woodpigeons to leave us some.
The weekend is now beckoning. So how has your week been? Did anyone else watch the Salisbury poisoning series? Wasn't it good?
I'm joining in with Anne's word of the week linky.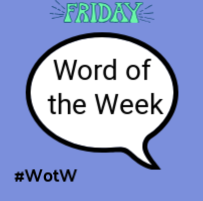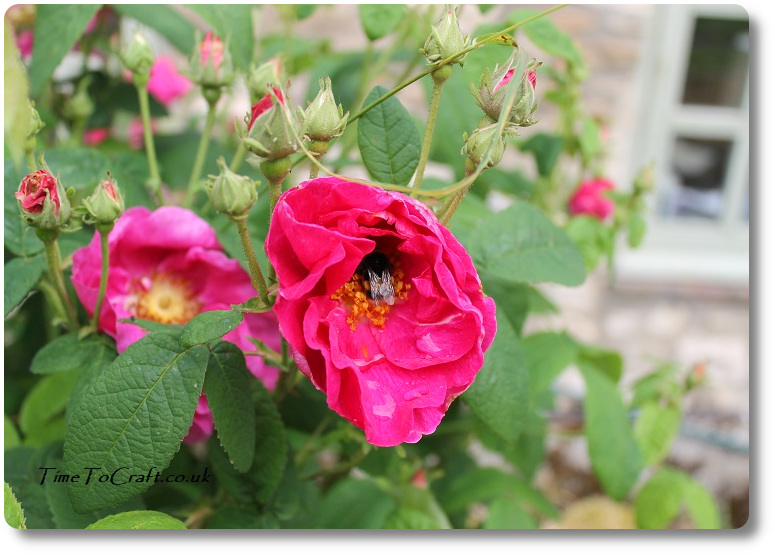 In the interest of balance, especially after my blog post last week featuring cuddly creatures, I want to share a week which is the total opposite. Nature does not always stay a field away or even just outside the door. I've always said that if we abandoned the house, nature would start claiming it back immediately. I'd give it a month, tops, before we lost the battle.
This week we have been invaded by ants, jackdaws, robins and bats. Oh, and the greenhouse has been taken over by large cucumbers.
Hang on. Not so fast. Back up a moment. Did she say bats? I hear you cry.
I certainly did. Admittedly, bats are not that unusual for us. It happens every few years.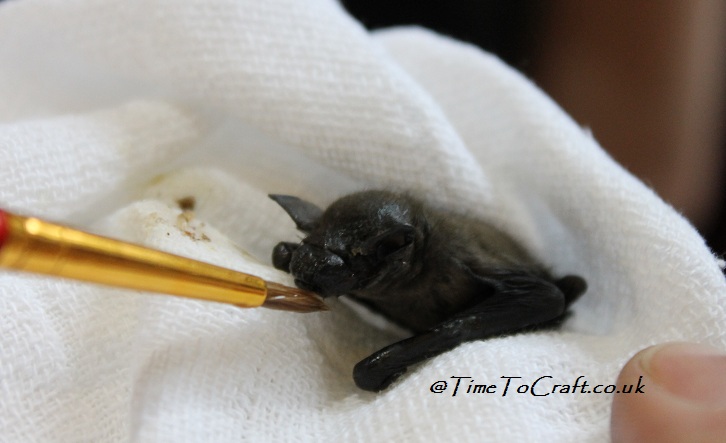 Each spring we have a maternity bat roost in the chimney. I welcome them back each year. Not that they notice or care. Occasionally, the odd baby bat finds its way into our kitchen. (You can read more about our bat adventures here.) When they are small, they cling to their mothers and cadge a lift on her nightly flights. At some point, the baby bat grows too big to be carried, but isn't ready to fly solo, so it waits in the roost. When they end up in our kitchen, they have either wandered off while their mother hunts alone or she never made it back. This one was very active and very vocal, so I suspect it was the former and we had a curious pup on our gloved hands.
Now the unusual thing this time was that I couldn't hear the bat's mama-calling squeak, just the echo locating. A sign of my hearing aging. Thankfully the children can. Standing in the kitchen with Middle Teen pointing out a sound, I couldn't hear, we managed to find the bat. Returned it to the roost and hoped it would find its mother on her return.
I've had the children checking the kitchen each night since. Bats carry rabies and I really didn't want Hero the hound getting bitten, although he usually makes a hasty retreat when he sees tiny things advancing on him. As cute as bats are, I'd prefer they kept to their own part of the house.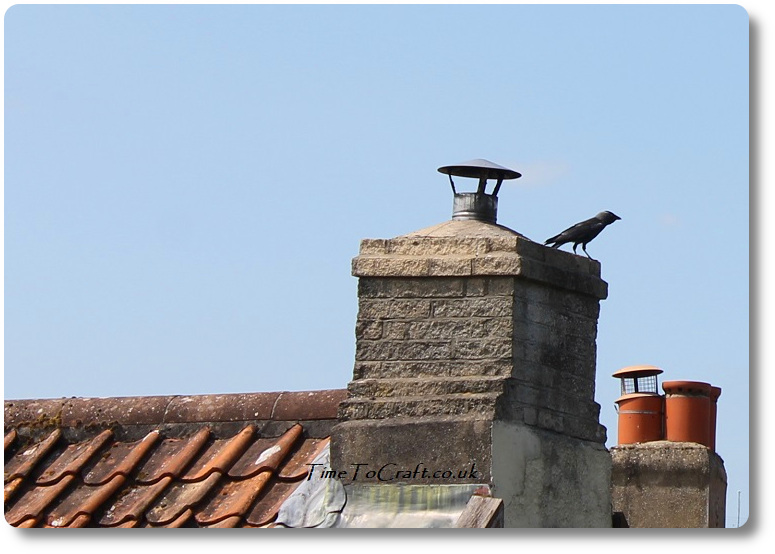 Next invasion was the jackdaws. That's one of them on our chimney. Admittedly, they moved in a few weeks ago. Grabbing a new spot in the eaves of our roof. They make noisy neighbours, but we tolerate it. The problem came the evening when we were hit with heavy rain and the worst hail storm I've seen in a long time. Unknown to us, the jackdaws had been busy blocking the gutters with their overflowing nest materials. The first rain, we had had in months, having no where else to go, overflowed the gutters and flooded through the window below.
Mr TTC waited until there was a break in the weather and climbed the ladder to clear it. He said that it was not only blocked but jammed with sticks. Like aerial beavers damming our gutters.
Next day, it was dry, so he went up again to clear the rest, to prevent another waterfall in the room below. The jackdaw parents were quite rightly alarmed by his proximity to the nest and sent out an alarm call. About 50 adult jackdaws took to the skies. It was quite a sight and fortunately they didn't descend to defend the nest.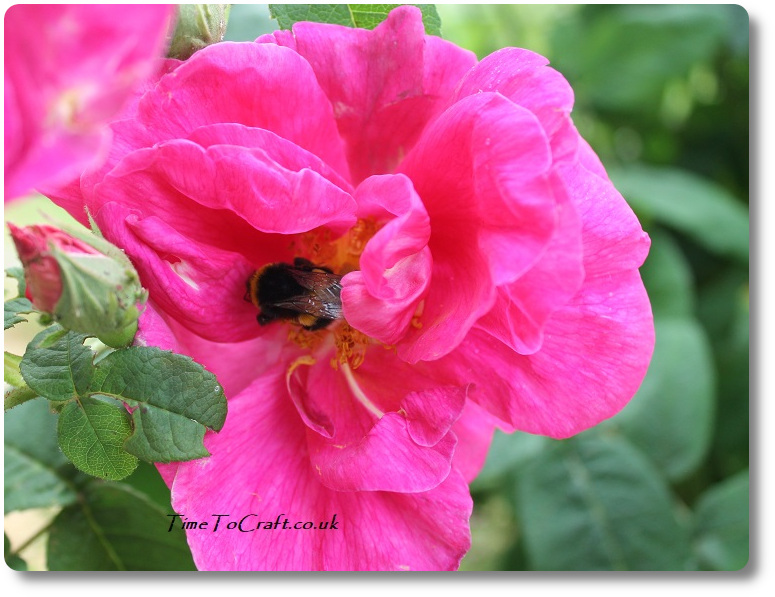 Other invasion was the robin. Flying ants had erupted, from an undetected nest, into the kitchen, turning the window partly black. I opened the window to let them out and a robin soon caught on to an easy meal. It repeatedly landed on our inside windowsill and plucked a winged ant or two. Nature helping for once.
Flipping invasion this time. Middle teen went to  a friend's garden for a social distancing birthday party. As Mr TTC was visiting his parents (he hadn't seen them since January), it was up to me to drive her into Bristol, which coincided with the #BlackLivesMatter protest. First time I have driven since mid March. I cannot lie. I was exhausted by the time I got home. We were no where near the centre, but I thought we might get caught up in the traffic. It was OK. Strange to think that the Colston statue was being pulled down at the time. I've walked passed that statue thousands of times, but no more.
Finally bottled up my elderflower champagne. Five litres. I hope it's worth it. I've already bottled several litres of elderflower cordial, which we've started drinking. Bliss when diluted with sparkling water.
Other news. Middle teen is due in school on Tuesday. We've had a detailed letter about what she is to expect. The level of detail is awesome. Starting with only one person in the car and you cannot get out, the amount of PPE to be worn by their first aider, where to line up, supervised lunch and other breaks, use of toilets, order of dismissal at the end of the day. It is just one day a week, but it will be unlike any school day she has previously experienced.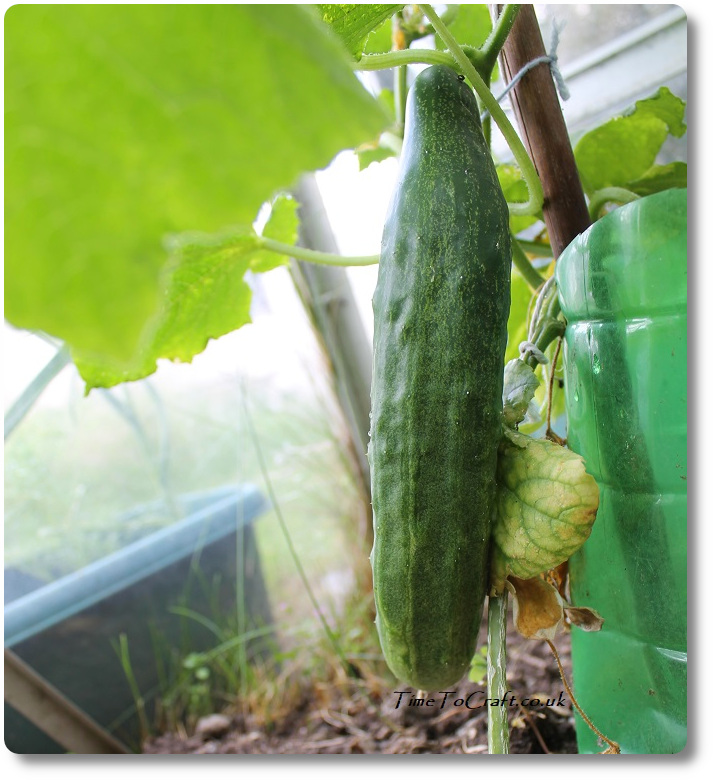 During a week when critters didn't respect social distancing, we did see plenty of hares and deer on our walks this week. Nice to know some creatures keep their distance.
Joining in with Anne's word of the week linky.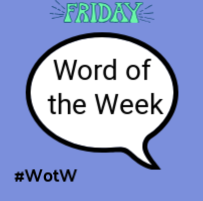 Photos
There have been cases when people lifted my photos and words, and used them without credit to me or asking permission first. Using them for their own commercial gain. I have now added a level of security to deter people from doing this. Apologies to people who do play nicely. If you would like to use any of my photos, please contact me.
Copyright notice:
All my words and photos are copyrighted to me. They cannot be used for commercial benefit by anyone else. If you would like to use any of them, then please ask me first and don't just take. Written permission only. Don't pass my words, photos or ideas off as your own. It's not nice.
Cookie Policy
Our web pages do not use cookies however this website uses Google Analytics, a web analytics service provided by Google, Inc. Google Analytics uses cookies to help us analyse how people use our site. The use of cookies by Google Analytics is subject to change.