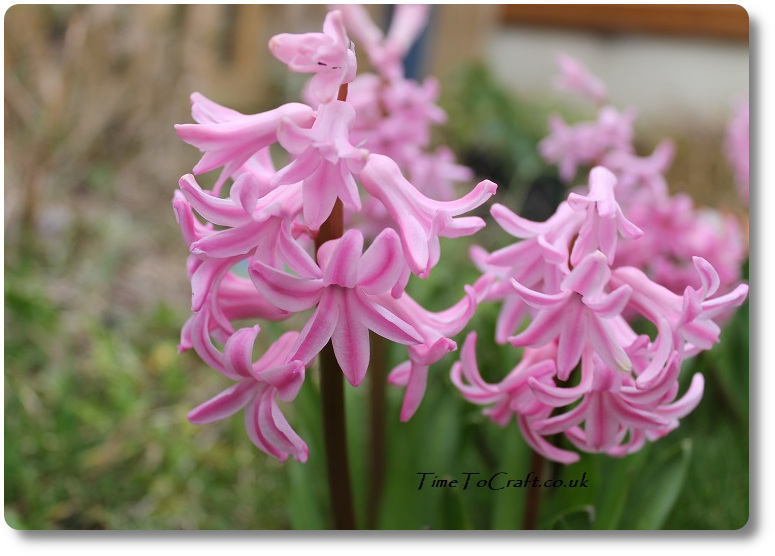 (Hyacinths, in the garden, blowing in the wind)
It's about 6:30 am. Saturday. No need to wake anyone up. Nothing in the pipeline today. Not sure if my husband is going to his park run, as he's been under the weather, so I leave him undisturbed. I head downstairs. Quietly. They can all have a lie-in. It will do them good, I hope.
I head to the downstairs loo and shut the door. It's half light outside. I've not switched on lights or opened curtains on the way downstairs, in an effort to let the house sleep on. I open the curtain now. I need some light. It dazzles me slightly and I semi-consciously re-adjust my eyes to the change. I lift the toilet lid.
What the heck! I mean. Seriously!
How could someone have left it like that? On the seat.
Great. My job to clean up. Who'd be a parent? I'll need gloves. I bend down slightly to see what I'm dealing with and, at that point, I notice a slight movement.
What?
Oh, good grief. It's breathing. In fact, not only that. It's looking at me. Straight at me. With two big, round eyes.
My own eyes are now adjusted. As is my mind. On the seat of the loo, previously snuggled up to the lip of the lid, before I lifted it, is a frog.
A frog.
On the loo seat.
I'll admit. I did stand there for a minute, pondering my options. I half hoped someone else would come downstairs, just so they could act as my witness to the sight of a slumbering frog on our loo seat. No-one did. I decided to move it outside.
I think the frog sensed that I'd reached a decision, because at that very moment it turned round, jumped off the seat and into the pan. It knew where it was going. It shimmied down the sides and into the water and away. Away down the pipe. Never to be seen again.
I hope.
Well not by me. Not first thing. Not before my morning coffee.
(Just for the record, I like frogs and am very used to relocating them when they are found hopping around the house)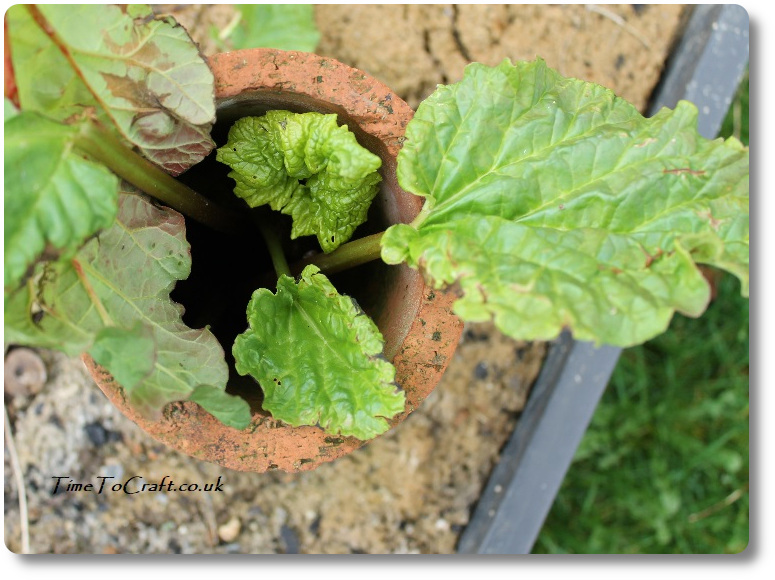 (Rhubarb in a pipe)
Sigh.
Pipelines have played quite a part this week. It's felt a bit like we are living in a wind tunnel (or pipe) this week, with the force of the wind. It has been rattling and booming. It has never waivered.
I blamed the wind for giving me a cracking headache at the start of the week. Knocked me for six. Wobbly and feverish for 24 hours, which makes me think I was really probably fighting off a virus or something. Being a mother, I carried on, which was probably a bad move as, the rest of the family have had it, one by one, over the week. Most are back to normal now. The rest will live.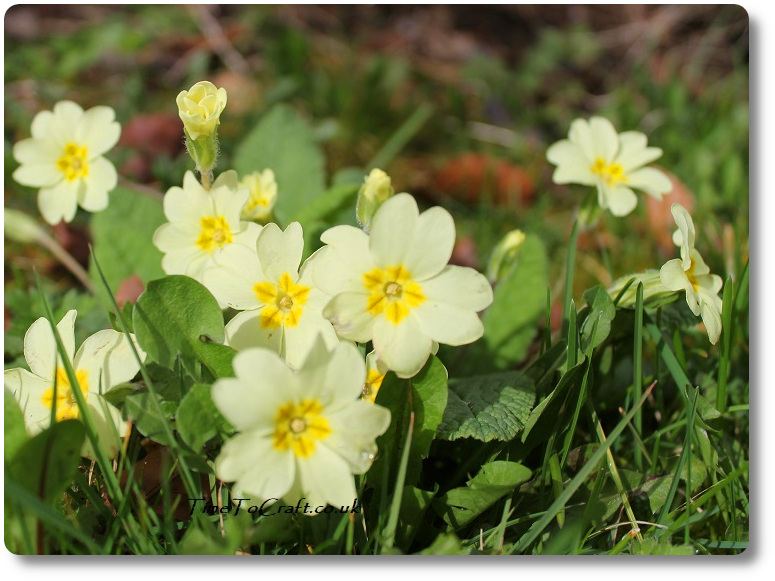 (primroses sheltering from the wind)
There is no stopping. Even for illness. There are times, when I wonder how I will adjust when they all leave home and I no longer manage the planning diaries for all the children. Noting down and planning ahead, so that they have everything and are in the right place. At the right time.
I think it will gradually creep up on me. I can already see our older two organising their time and planning, with the younger one biting at the bit to do more. Always something in the pipeline. Middle teen had a sleepover and cinema trip last weekend, where I just hovered and asked questions like parents do, but had nothing to organize.
Eldest teen had a UCAS event this week. She's planning on taking a gap year before she heads off to university, so she's just going through the motions this year. Doing her research, so she's ready to pound on doors later, in earnest, once she knows her results.
She booked her ticket on line for the event. It was quite a form to fill in, for someone who's not sure what she wants to study at the moment. All I had to do was pay for the transport.
She's also been investigating and organising bank and saving accounts for herself. Planning in progress. I think she'll have everything in place for her future adventures. No firm plans yet, but not a bad idea to lay the foundations now. I know the next two years will go so fast, but I'm glad she's thinking ahead. She can plan and I'll work on the slowing down of time.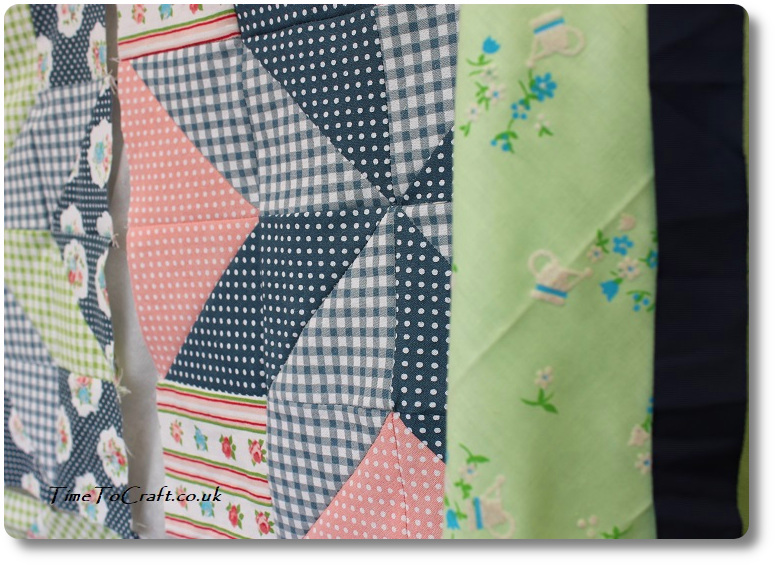 Also in the pipeline is my quilt. I finished the sixteen blocks and am now deciding on the sashing and borders. I'm thinking of fuchsia pink in between. Toying with using a light green fabric as the border, I have in my stash, and a navy edging. I've pinned the blocks on an old throw and hung it up on the door of our shoe cupboard. Gives me the chance to move the blocks around and try different colours. I need to make up my mind soon, as shoes are beginning to pile up by the door. Afraid I might break the children's habit of  putting shoes away, if I take too long. I spent time training them up, after all.
I've also almost finished knitting the front of my new jumper.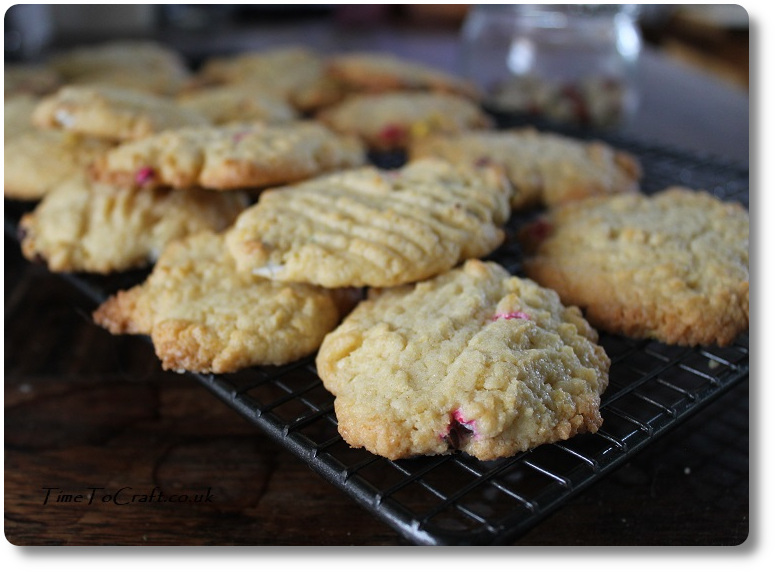 What else this week? We celebrated 30 years of the internet on Monday, by dredging up all the stories about life before and the early days. It entertained the children for approximately all the of the 0.03 seconds that they listened. We celebrated Pi day on Thursday with a shepherd's pie. Any opportunity to celebrate.
So there is my week. Lots in the pipeline, and actually in the pipeline itself, in some cases. Not all my planning works out. Should have ordered more chocolate chips for cookies this week and ended up using chocolate beans instead. Not the worst mistake. Quite good really. Added colour.
Joining in with Anne's word of the week. My word is pipeline. Pretty sure I've not used that one before.
How was your week? Anyone for a cookie?
Mid January and we have had our first week back to routine after the break. A sure sign to confirm it is when I can't believe the week has gone so fast, and also I'm blank about what I've been doing. Yep. I'm back on auto pilot.
Children are back at school full time. Middle is choosing GCSE subject options. We went one evening to school for a meeting and a chance to talk to teachers about their subjects. Driving through narrow, high hedge, twisty country lanes in the dark and meeting commuters coming the other way, is my least favourite way to drive, but the evening ruled out one subject and confirmed another, so it was worth it.
I'm working on our journey to more eco-friendly living. I'm trying to bring in a small change each week. This week, we ditched the liquid soap. It's been driving me slightly nutty to throw the pump part of the soap bottle in the bin for the landfill. The nearest refill station is a good 20 minutes drive each way, which kind of defeats the object. I've tried refills in a bottle, but the ones available don't suit everyone in the house. This week, we discussed switching to soap bars. I find introducing  a new idea, best discussed, as we sit down together in the evening for our meal. Reservations are ironed out and people are won round.
Upshot is, we have switched. They actually seem to prefer it. Oddly, I feel I wash my hands more thoroughly. Taking more time. Or is it that this is the way I learnt to wash my hands? I don't know, but I'm glad to be buying no more plastic soap pumps.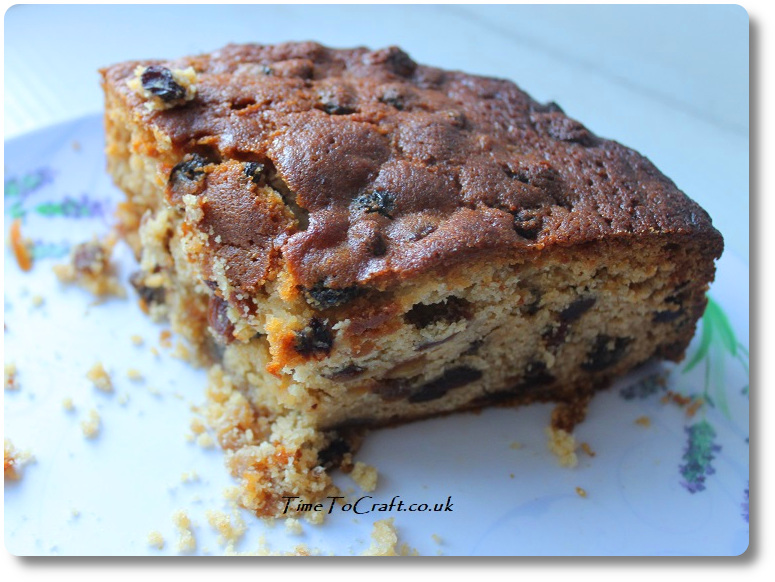 In another attempt to get away from waste, I've been trying out different after school snacks. They always burst through the door famished. I've made fruit cake that used up the last of our jar of mincemeat. Cheese biscuits that used up the remains of the Christmas cheese platter. Also granola that used up the dried fruit, nuts and seeds left at the bottom of packets. I splashed out and made brownie. Oh so sweet, so that may not happen again until I forget it takes 450g (1 pound) of sugar.
To even the scales, I've prepared fruit and vegetables for them to snack on too. On balance, it has cut down on plastic and other packaging, and used up left over food, so I'm counting it as a win.
My decluttering continues. I've gone through my jumper drawer and thinned out the coats on the children's pegs. The coats were gathering dust due to children growing out of  them, rather than falling to pieces, so they are heading for the charity shop. ( I have washed the coats. Not sending them with dust!)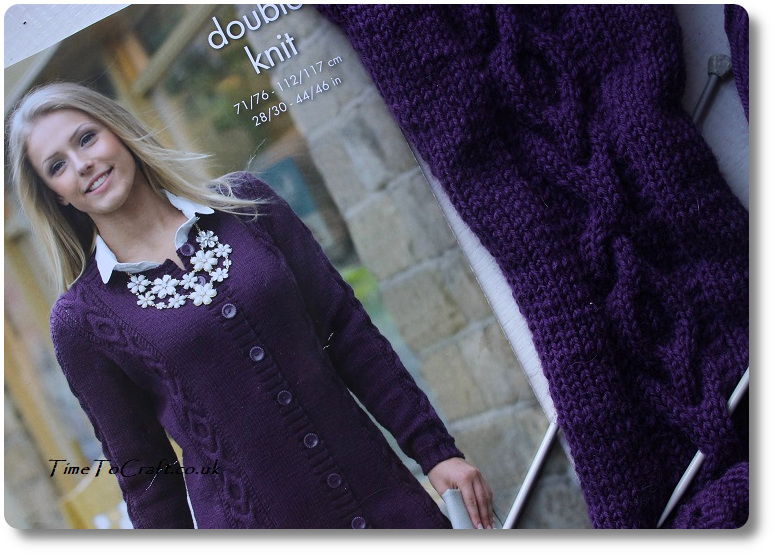 It seems I'm following a bit of a pattern here (accidental pun). Last week, I outed 40+ books and bought one. This week, I outed 12+ jumpers and I've started knitting a new one. Already written about this one yesterday, but seeing as I've made progress, I'll give up small update. I'm making a cardigan with cable panels. Almost finished the left front.
Apart from the increase of morning dog walks for me, as I take over again from my husband when it's his day to run or he's up in London, and a visit to family over the weekend, that pretty much wraps up my week.
How was your week? I hope you all have a relaxing and good weekend.
Linking up to Anne for word of the week. Mine's routine, which seemed to be a popular word last week. I must be a week behind everyone else!
Anyone for cake?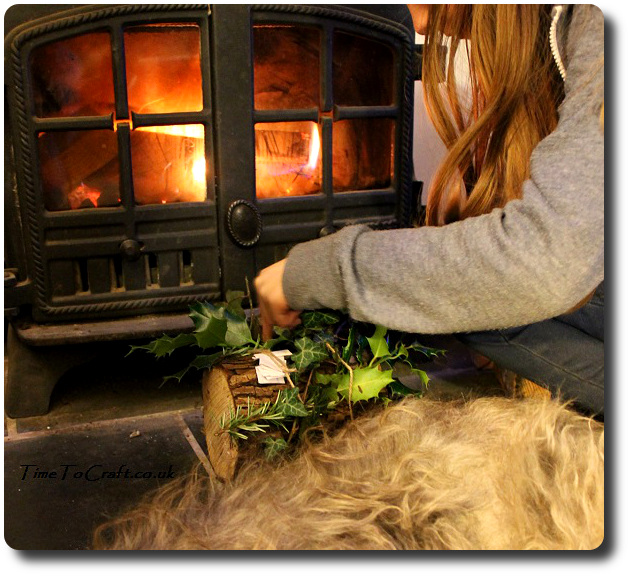 Today is the winter solstice. A day to feast, light fires and let go. One of my favourite days of the year. This is the day we bring the outside in. Holly sprigs and ivy to decorate the house. Tinsel moved aside, as if it was just holding the space for the real decorations. We'll be adorning our yule log with its winter foliage finery. Wedging notes into it, with our secret wishes of change. Say goodbye to negative thoughts as the fire burns the paper and sends it as smoke up the chimney. Looking forward to the increase in daylight in the days to come, and the new growing season.
I always think of the winter solstice as a thoughtful and contemplative time of year, that remains untouched by commercialisation.
It coincides with the last day of the school term too. The children will all be back at lunchtime, so they can join in the preparations. I'll ban them from technology for an hour or more and I'll take the afternoon off too. Those holly wreaths won't make themselves.
We've had a week of preparation. The Christmas presents are ready for wrapping and the fridge is threatening to burst open with all the food. I do feel blessed.
For the first year ever, we are not having turkey on Christmas day. When the farm opposite stopped raising and selling their own turkeys, we just couldn't find a good alternative. It wasn't the same. Little did we realise how lucky we had been. Even briefly contemplated raising our own, but decided against it.
So this week, we ordered three pheasants from the butchers in a near by village. I'll miss putting the enormous bird in the Aga at midnight, but I'm looking forward to a different experience. Homemade cranberry sauce should go very well with it.
This week has been all about preparation. The type that is secret. Next week will be full of baking and making, which everyone will be part of. I can't wait.
Solstice blessings to all.
Joining in with Anne's word of the week #wotw linky. My word is preparation.
Photos
There have been cases when people lifted my photos and words, and used them without credit to me or asking permission first. Using them for their own commercial gain. I have now added a level of security to deter people from doing this. Apologies to people who do play nicely. If you would like to use any of my photos, please contact me.
Copyright notice:
All my words and photos are copyrighted to me. They cannot be used for commercial benefit by anyone else. If you would like to use any of them, then please ask me first and don't just take. Written permission only. Don't pass my words, photos or ideas off as your own. It's not nice.
Cookie Policy
Our web pages do not use cookies however this website uses Google Analytics, a web analytics service provided by Google, Inc. Google Analytics uses cookies to help us analyse how people use our site. The use of cookies by Google Analytics is subject to change.