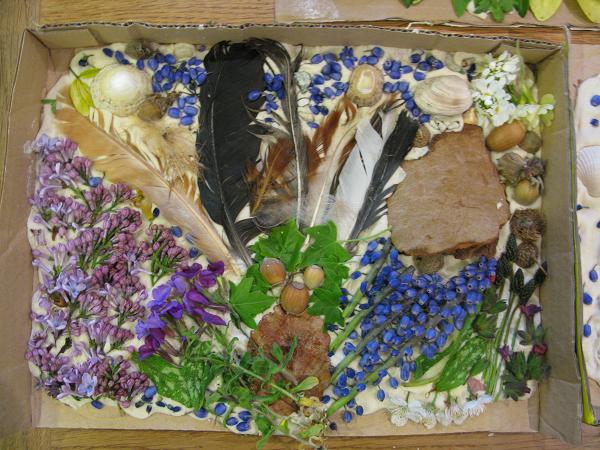 We'll be dressing the well again, this year, to celebrate May Day. Might mean taking the umbrella with us as we collect the materials, but that adds to the fun.
Protecting our water source seems a good thing to do and think about, and celebrating Spring as well! Even in the rain.
(More explanation here)
Happy May Day!