It took the right project, but now I'm hooked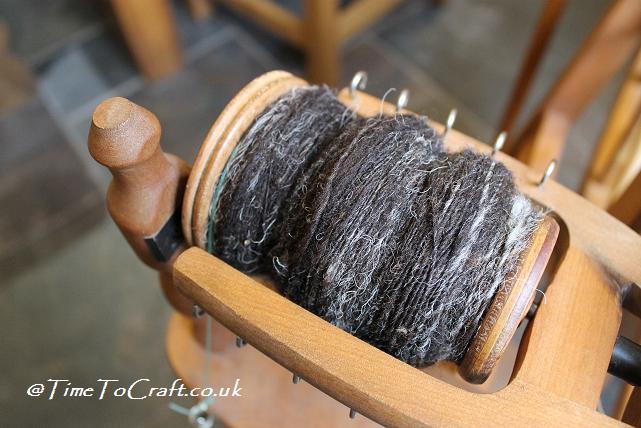 This weekend it has rained. I had planned to garden. At least to work in the greenhouse, but even that job seemed so unappealing. So much to pot up and plant out, but this weekend was not the time. The hens looked so miserable in the rain, when they ventured out.
Instead I concentrated on turning my Jacob fleece into something to wear. Already started knitting a shrug, but I didn't have enough spun to achieve the length I wanted. So more spinning was done.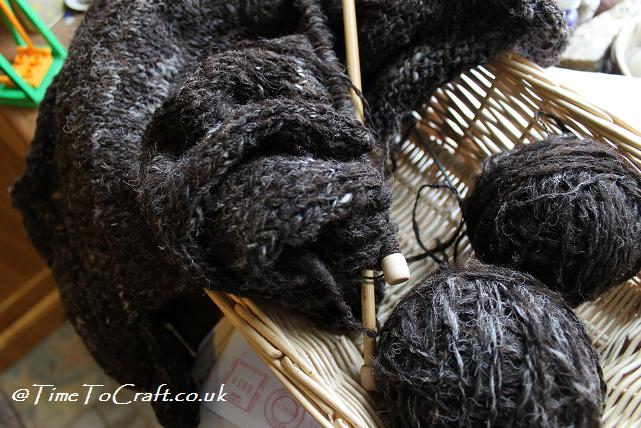 It is a real joy to spin and knit this wool. I have now knitted it to a length of a long tunic. A  bit like a shawl with sleeves. A few inches short of my knees. I tried it on. I wanted it to be a long (very long) shrug so that it swept back at the hem, instead of covering in the same way as a button up cardigan. I still need to block it, but it was too narrow. So I broke out my crochet needle.
The only crocheting I have ever done are three lonely little granny squares, which I did not really enjoy making. I would rather knit. With this shrug, I needed a border. Crocheting one seemed to be the best option, even though I really did not know how to crochet. I sat with the book on my lap and taught myself to crochet a shell border.
I now can tell the difference between a single and double crochet. I am pretty amazed at myself as I have struggled in the past. Not only can I do it, but I want to do more. I barely put this project down all day. I obviously needed the right project to get me crocheting.
I have crocheted down the front edges and along the hem, but I'm still not sure. I am tempted to undo all the knitting to the armholes and increase the stitches. It would mean doing the crocheting again, but that no longer daunts me. Alternative is to knit two long triangles and attach to the front edges, which might have an interesting effect. Or just leave it as it is. Hmm! Decisions, decisions.
I do have a question for the crocheters among you. When I put down my knitting, I can arrange the stitches so that they don't fall off my needle or use a rubber stopper on the pointy end to keep them there. What do people do with crocheting? I have one loop on my crochet needle. How do I stop it falling off, as I move my crocheting around? Is there a method or some rascally brilliant gadget to stop me losing my loop?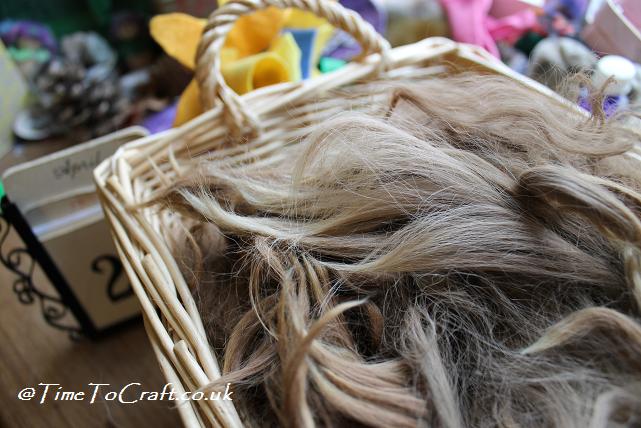 While I had my spinning wheel on the go, I had a go at spinning a sample of alpaca that I was given. I'm told that it is a high grade alpaca. I've spun alpaca before, but I have to admit that I had put off trying this sample. Not sure if the photo shows it, but it is a super fine, flyaway, light toffee coloured fibre. To be frank, it looks like toddler hair. Not unlike my children's hair at that age.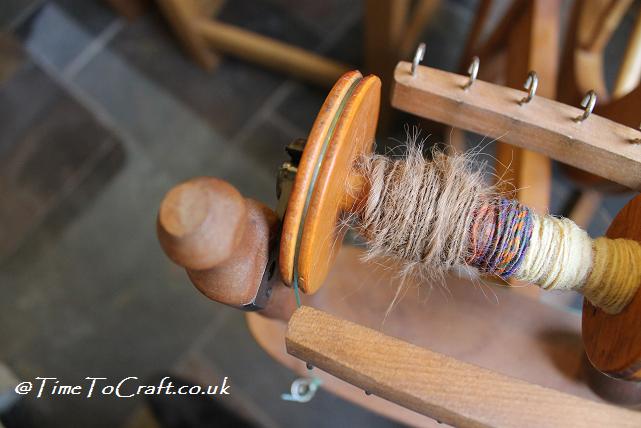 I ran a bit through my wheel, but unless I can get the image of blonde toddlers, lined up, having their hair cut and someone gathering it up and labelling it as alpaca, I'm not sure I shall get very far. It didn't help when one of the children came through and asked why I was spinning their hair. Aaah! Also it made my fingers feel itchy. I'll try again another day, but any helpful advice would be gladly received.
Hope you filled you weekend with fun. Whatever the weather.