Felted Penguin Mobile Case
It was my husband's birthday. I wanted to craft a surprise present for him, but it is difficult to do anything  secret in the house. Last year, I managed to knit him a pair of socks, right under his nose, by claiming that they were a birthday present for someone else. I didn't think I could get away with that trick two years in a row. He had also been dropping heavy hints about a mobile phone case.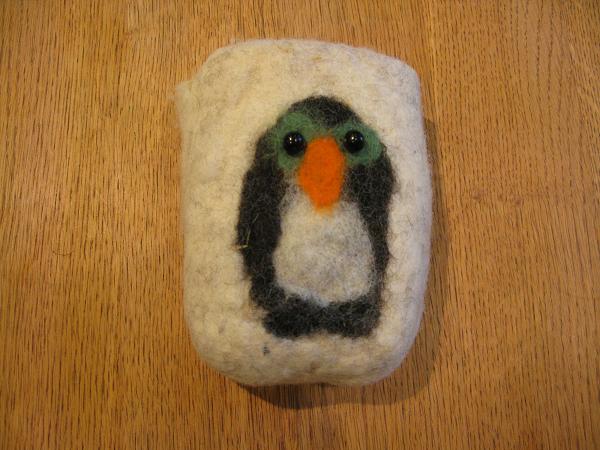 My solution was felting. It is fast, fun and forgiving. I used a plastic bubble bath bottle as a resist. I felted it in the washing machine again (instructions here). I felted it three times, as I added another layer on the back to smooth out the finish and thicken it. I just included it in with my regular washing. Felting is forgiving, because if you make a mistake then it can be easily covered up.
AJ has become the family's expert in making felted penguins so she made the penguin. I used beads for the penguin's eyes.