Washcloth Create- Along finishes
Two weeks are up and now Mel's Washcloth create-along has come to an end. This was the first time I have knitted washcloths.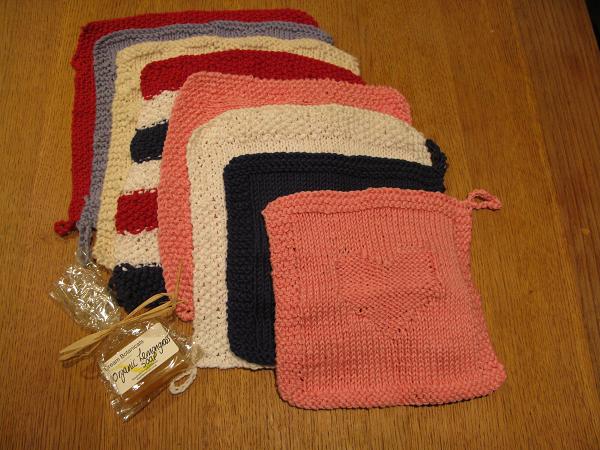 I knitted eight different washcloths. Knitting these were quick and rewarding. I knitted while listening to the children read, sitting in on music practise and watching them play. I could pick it up and put it down when I needed to.
The create-along may be over but….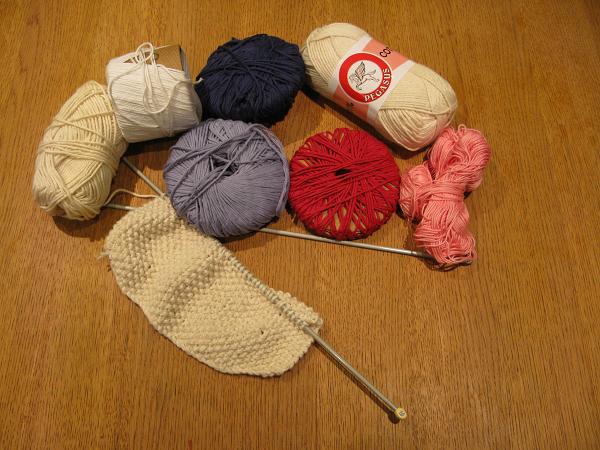 …. I am half way through a seed stitch washcloth and I still have plenty of cotton yarn left, so there will be plenty more washcloths. I've caught the washcloth bug! I've also really enjoyed seeing what everyone else has made. The crochet washcloths among them, make me more determined to put some time aside to learn to crochet.
So grand total of eight (and a half) in two weeks. Thanks, Mel, for a great create-along.