Up until a year ago, it had never occurred to me that I would knit a washcloth. Mostly because I had a shelf in the airing cupboard half full of bought ones. Then three things happened.
Firstly, I kept on coming across instructions, on the internet, about how to knit and crochet washcloths. Creating the washcloths seemed to make these people very happy,  judging by their words. I was wary as most of these wonderful creative people seemed unable to stop at just one washcloth. Was it addictive? Their washcloths were much more attractive than the ones in my airing cupboard.
Secondly, my children grew tall enough to reach the pile of washcloths and slowly the pile shifted to the laundry pile in a soggy state.
Next I found this create-along. I love the idea of knitting something (especially if it is a quick knit) along with other people. I have a definite lack of knitting friends. In fact most of my friends politely question why I would knit it and not buy it.
So I had to join in.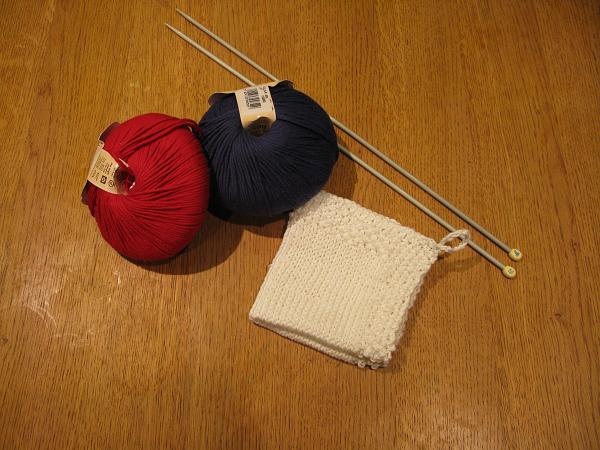 I have some cotton from a previous abandoned project, but I did buy a couple more while I was out today. It does appear to have an element of addiction as I find myself  looking forward to seeing my pile of washcloths grow. Probably a good job that the create-along is time limited to two weeks. I plan to add some of these to my present box, but the rest I may have to hide on a higher shelf in the airing cupboard.
Edited: In my excitment, I forgot to credit The Purl Bee for the Stockinette Washcloth pattern.