Handmade Blue Gingham Dress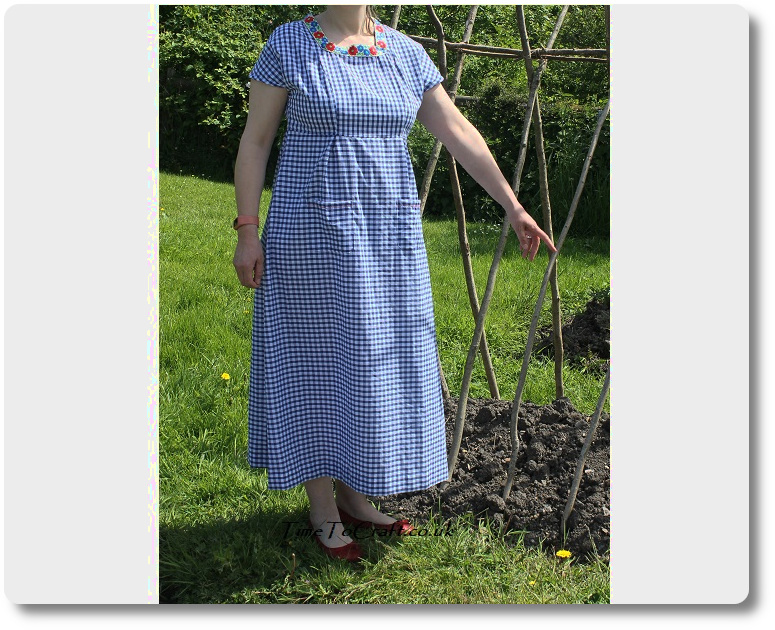 I made a dress. It took a whole weekend, with the usual interruptions, of course, but by the time I sat down at my desk last Monday, it was finished. My blue gingham dress and first dress of the year. To say I'm pleased with it would be an understatement.
A while back, I fell in love with a photo of a vintage French dress. The square neckline had a floral jacquard ribbon trimming. The dress was a simple design in blue gingham and I loved it. There started the search for the right dress pattern and the all important ribbon.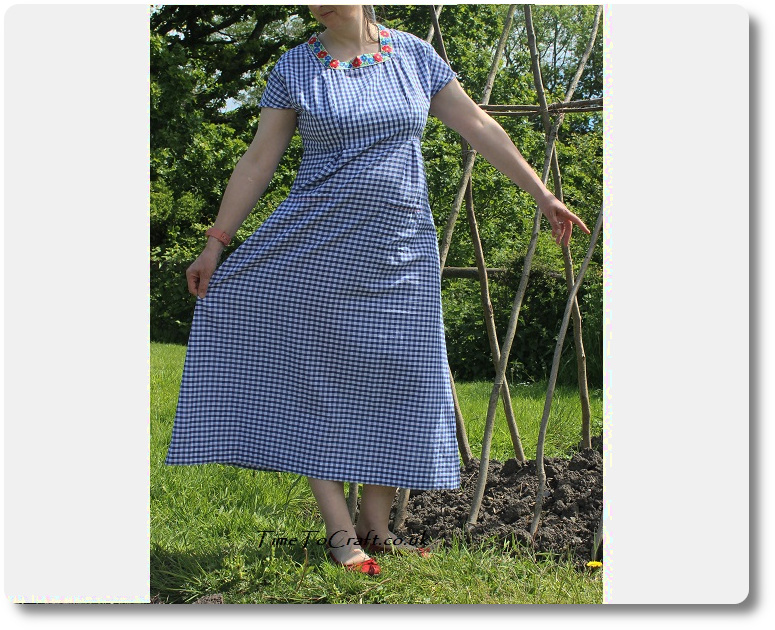 Sewing Details
Long story short, I ended up shortening the top (view C) from Simplicity 8883, for the bodice and using the skirt (view D) from the vintage McCall's 9251, which I've made before.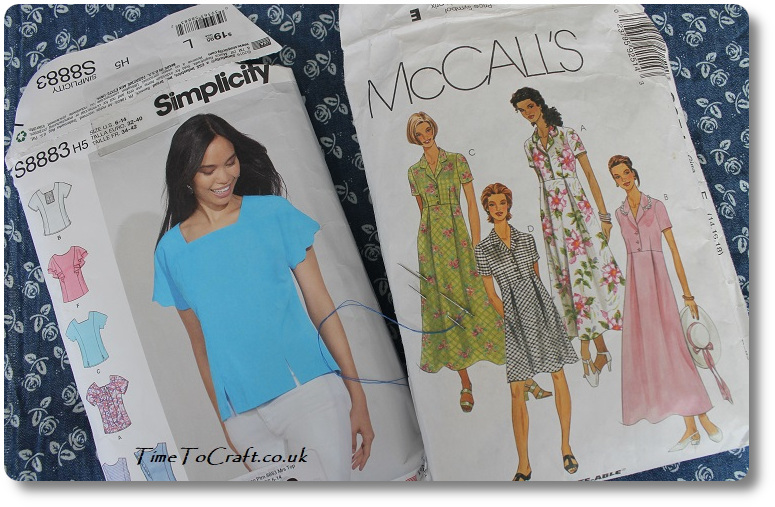 It was easy to match the front seams of the top with the front darts of the skirt. I matched the natural waistline of each the bodice and the skirt and used the raised waistline of the skirt to form the join
I added patch pockets. Partly for practical reasons, but also to break up the length of the skirt. It felt a little like a table cloth without them. I thought about adding more ribbon, but it created a heavy line, which I didn't want, so I went for a more subtle red embroidery instead.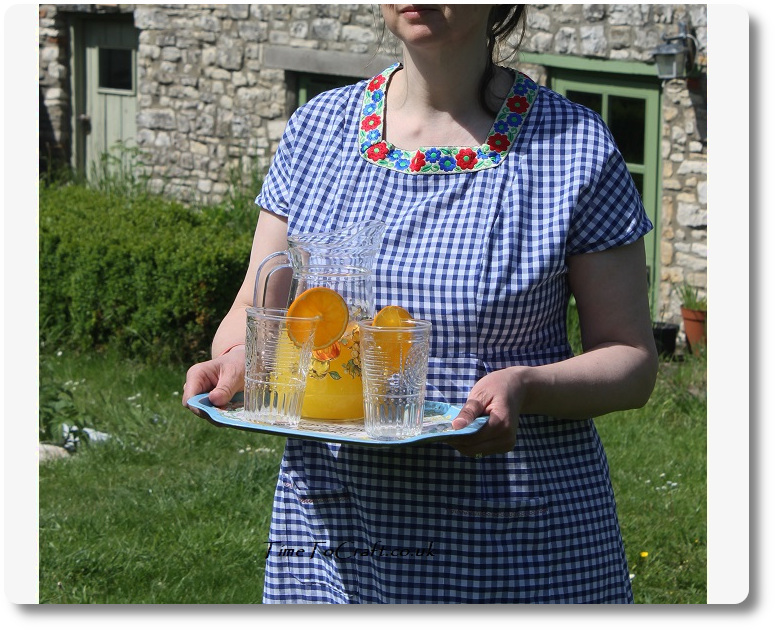 Materials used
I used a 100% cotton gingham from Minerva.com What can I say about gingham? It is such a classic. I made full use of the squares to help me line up edges, especially lining up two different patterns.
I've veered away from using gingham for me, in the past, as it conjurors up school uniforms. I used to make my daughters' school dresses when they were little, out of green gingham. This time, the floral addition at the neck is the game changer and makes me wonder why I've not made more use of it.
Final touch is the neck trimming. This dress would be good without it, but the ribbon around the neck edge pushes it up a level, I think. I found it on Etsy. Oh, ribbon shopping it fun. So many to choose from, but this one stood out.
I took the ribbon all the way round to the opening at the back and added a hook and eye. Fiddly to hook, but it makes a perfect closure.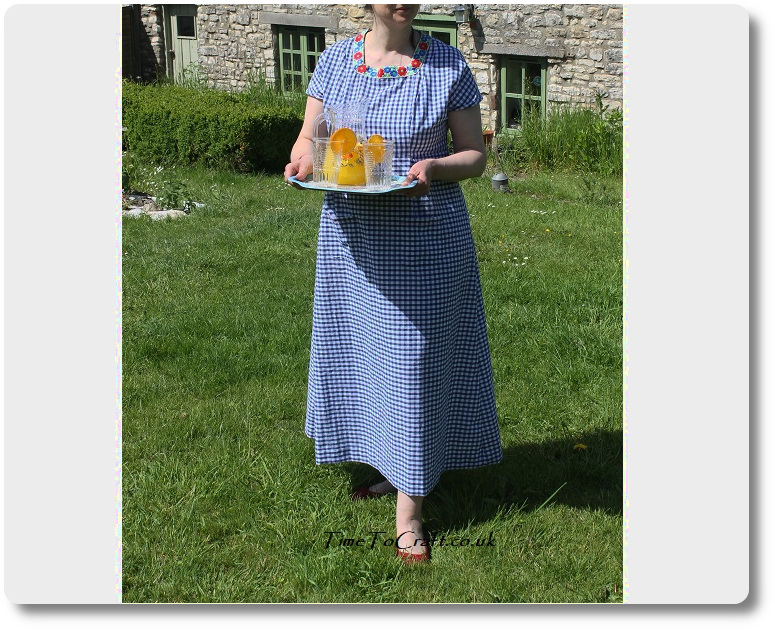 This dress is going to be worn so much this summer. It is my new favourite. I'm very tempted to dig through my fabric slash and see if I can make another one.
Photo credit to Middle Teen