Greener – my word of the week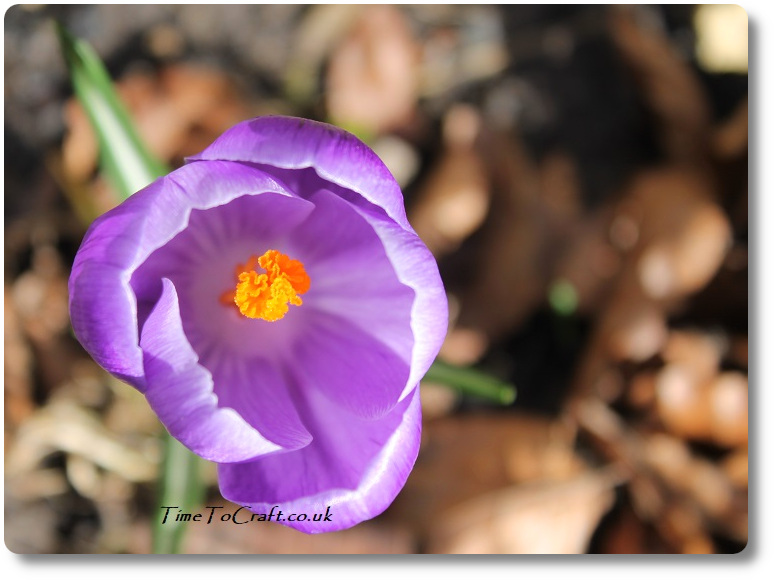 Mud season is losing the battle, at last. There are subtle signs of spring in the air. The dawn chorus is building up and the twigs of the oak trees are transforming into a nobbly sticks. On our morning walk, the lesser celandines and primroses are flowering in the hedgerows.
Mud season is my least favourite time of the year. I'm glad my corner of the world is greening up again.
I've been thanking my past self for digging two more flower beds, last year, and planting them up with bulbs. The crocuses are blooming and I can see the tulips are leafing up too. Other tantalizing bulbs are also appearing. Not that I can remember what they are. Good job I noted the names down. Somewhere.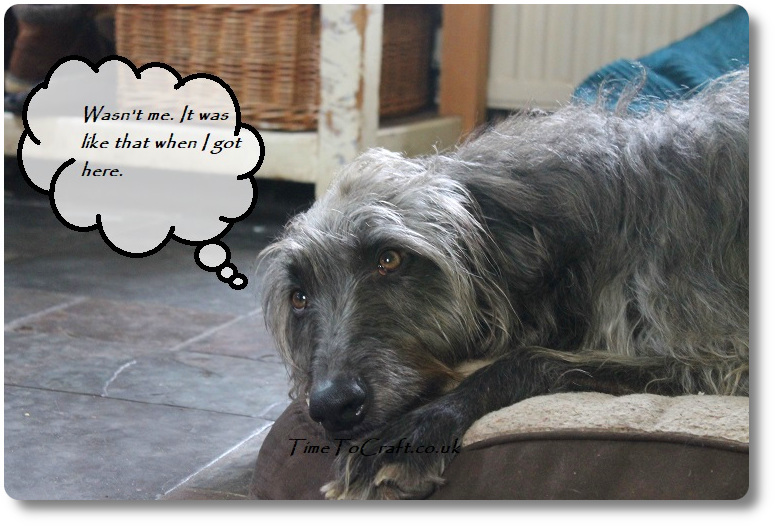 In the kitchen, Mr TTC has painted the old chemistry tables green, which was a surprising choice. I usually paint them a bold colour and then give it a few years, he paints them back to white. Maybe I'm winning him over to the colourful side.
I probably should explain why we have chemistry tables in the kitchen.
Roll back a few decades, when we first bought our rustic cottage, all the rage was to have stand alone furniture in kitchens. This was fortuitous as a fitted kitchen in our kitchen, where walls lean and bulge, was the challenge a fitter would have entertained future clients with for years. Careers are made on less. We opted, instead, on the safe and cheaper option of stand alone furniture.
We went to a reclamation yard. An Aladdin's cave, as far as I'm concerned. All sorts of unusual and preloved pieces to be reimagined into something useful. The objects I've found. Bookcases, garden rollers, tin baths, full scale rocket with launcher, cast iron statues.
I'm not allowed to visit on my own anymore, but that is another story.
This time we found tables and work tops that had been stripped out of an old, local school science laboratory. The yard were cutting them down in height to make enormous coffee tables (1.5m x 1.5m), but they had one left. We bought it, along with two sections of work top. The wood was solid and hard wearing.
It was sanded down. The top temporarily cut off, so we could fit it through the door. We removed the gas taps and the electric sockets, along with the hardened and fossilised bubble gum, but the carved in initials were left as a testament to its previous life.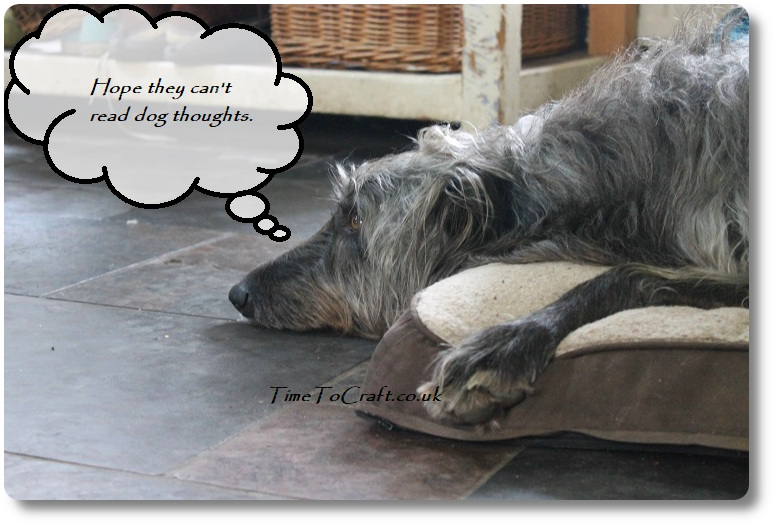 Over the years, all the dogs have left their teeth marks in it. Previous paint colours poking through. One dog used to lean against it and nonchalantly chew the table top corners, when we weren't looking. Not pinning that one on Hero. It has certainly taken a few knocks over the years. We added shelves, baskets and doors along the way, and then removed them over time.
We used to sit at it on bar stools, until the children came along. Too easy to tip back on, so we invested in a lower, conventional table with sturdy chairs. The chemistry table was cut in two and now act as worktops against opposite walls. They are moved around as kitchen islands, when we need them. Still referred to as the chemistry table, except it is now tables.
The time has come to revamp them again. We're hoping to add cupboard doors again, to hide my enormous bags of flour and pasta, I store under one. In the meantime, they have been painted green.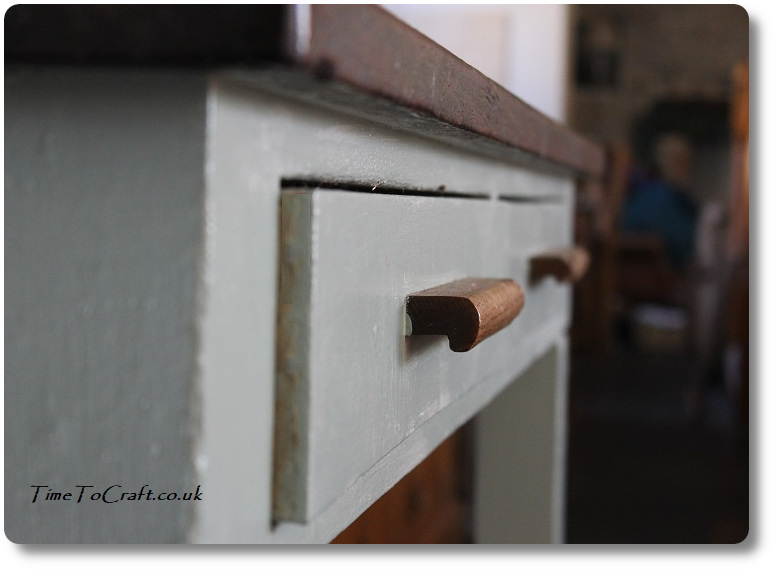 I'll do a reveal when the doors are added, but at the moment they are teeth mark free. I'm hopeful it will stay that way for a few years.
I wonder what happened to the science tables I used to sit at? I'd like to think they are well loved somewhere.
Last green to mention is this week's birthday cake. Hoped my husband wouldn't join the rest of us with a Lockdown birthday, but here we are. As he loves the surrounding fields, we made him a cake inspired by a field. Youngest son and I baked it together, so it counts as a food tech and an art lesson too.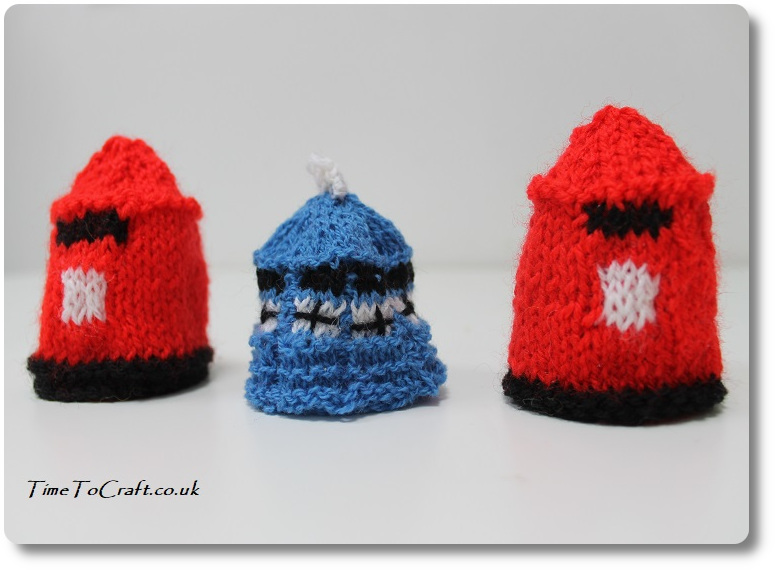 They might not be green, but I can't resist including a few of the tiny hats I've been knitting for the Innocent Smoothie/ Age UK campaign. The rest are here.
This weekend, I'm baking copious amounts of welsh cakes and also getting out in the garden to prepare a few of the veg beds. The weather is looking promising.
Joining in with Anne's Word of the Week, after a couple of weeks off. My word is greener.