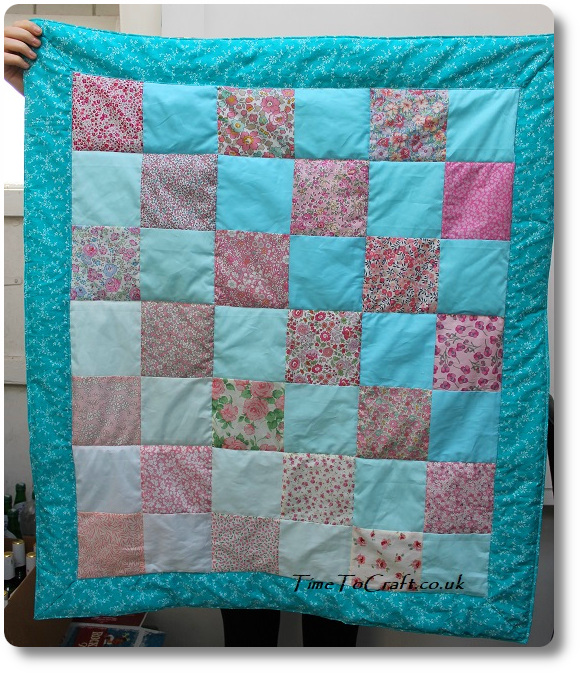 If you have ever rubbed your tummy, whilst patting your head, you'll know it's an odd feeling. Making this quilt felt pretty similar. I pieced it in autumn and quilted it December, surrounded by Christmas lights and festive music. The pretty floral patterns, in summer /spring colours, were in sharp contrast to the reds and greens around me. I would only attempt this with Liberty fabrics.
I love Liberty fabric. The very first outfit I made, outside school, was made with Liberty fabric. I bought it on a trip to Liberty in London. It was a matching bodice, skirt and shorts. I've added various Liberty pieces to patchwork quilts and cushions, over the years. The prints and colours never disappoint.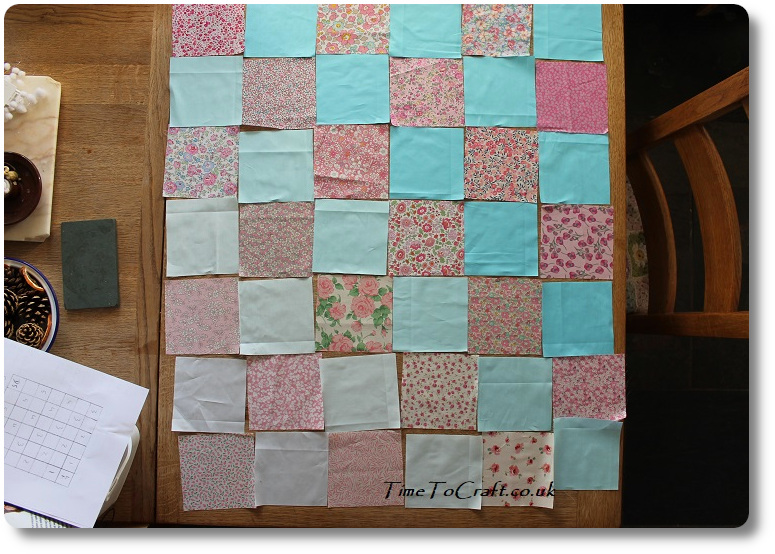 Anyway, I wanted to make a lap quilt for my parents. I've seen them three times this year and haven't been able to hug them since my first visit, which was in February. I miss that. My father gives the best bear hugs. So, I decided to give them a quilt hug, for Christmas, as my way of sending them a hug.
I bought 20 pre-cut Liberty squares. Each one with a different print. I didn't want to lose anymore in the seams than I needed to, so I kept it simple. Just squares.  The in-between fabric ranges from white to mid blue. I arranged them to fade from one diagonal corner to the opposite one. Also grouping the paler pinks at the lighter end of the quilt and the darker ones at the other end. Giving an ombre effect. I laid it out on the kitchen table so that the children could join in arranging the squares.
You may notice that I used 21 printed squares to make the top. One more than my bundle of 20. I needed to add one special square from my fabric stash. It's the one, top right, in the photos above. I think it fits in well with the others.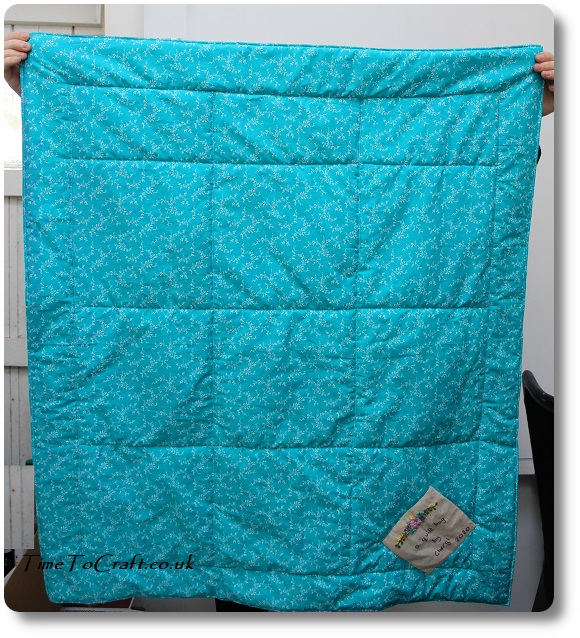 For the backing, I used a Rose & Hubble. Instead of using binding, I folded the backing fabric over the front to give a border and make the quilt a little bit bigger.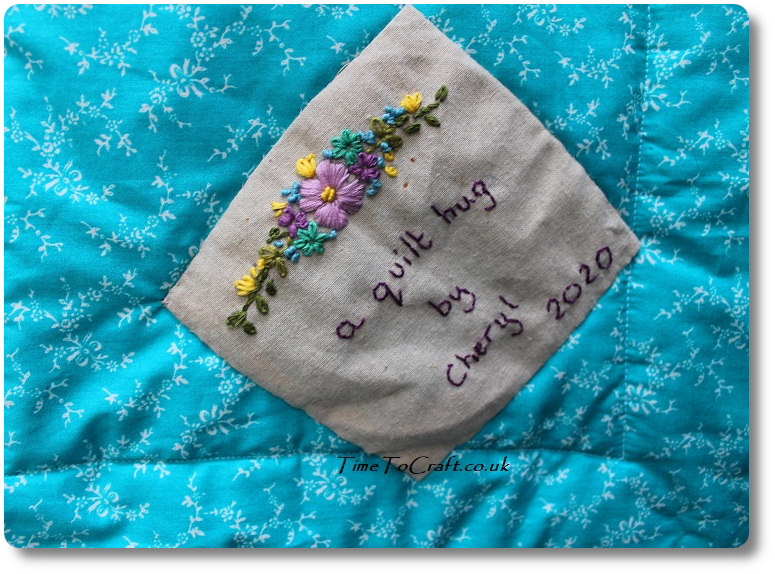 After quilting the three layers together, I added an embroidered label. A little reminder about why I made it. I meant to put "from" instead of "by". I might unpick it, next time I can sit in their house, and re-embroider it. My father has offered.
Photos were grabbed quickly before I packaged it up and delivered the quilt to my parents. I spoke to my mother on the phone, a couple of days later, and she had it over her knees. I think she likes it.
I'm just pleased that I was able to send them both a hug from me.