How to make apple and cinnamon Christmas decorations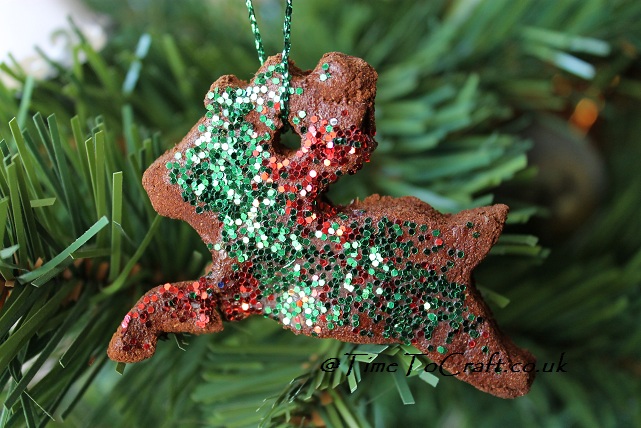 This weekend, I found the box with our cinnamon and apple tree decorations. They are still looking good. Unbelievably, they smell just as cinnamony as ever. We made these eight years ago!
They are made with three ingredients: apple puree, cinnamon and a tiny dash of PVA glue, although that last part in optional.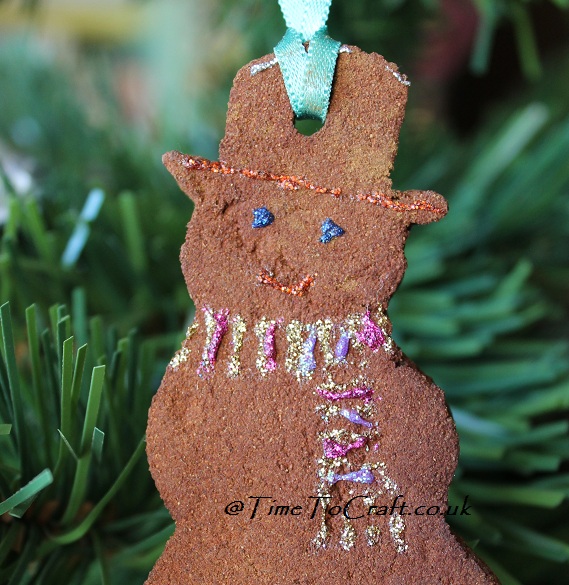 We used glitter glue to decorate them, but they don't really need it. Especially now we're more aware of how unecofriendly glitter is.
I took this craft into school as a parent-helper activity, when my children were in the youngest class. The children loved making and working with the scented dough. I took the shapes home and dried them out in the oven. Next day, I popped back in to school and left them for the children to decorate. One year, they painted them, which looked really fun and a nice alternative to the glitter.
If you'd like to give this a go, I have an old post with the instructions here. A great craft activity for all ages, so long as they are past the stage of putting stuff into their mouths that they shouldn't.
Oh my goodness, I wish I had an excuse to make some more, but really, I still have enough and unlike most children's crafts, they last forever (almost).