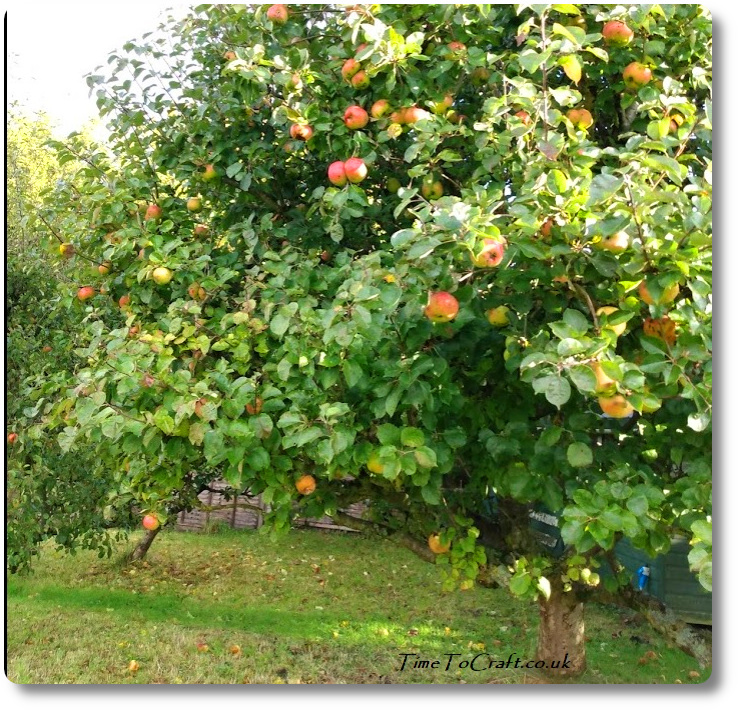 If ever a word summed up this week, it has to be fruition. To be honest, it is a good way to categorize October, full stop. There are two meanings and both fit. Plans that have taken months/years to implement are being fulfilled. Also, our garden is full of fruit, ready to be processed.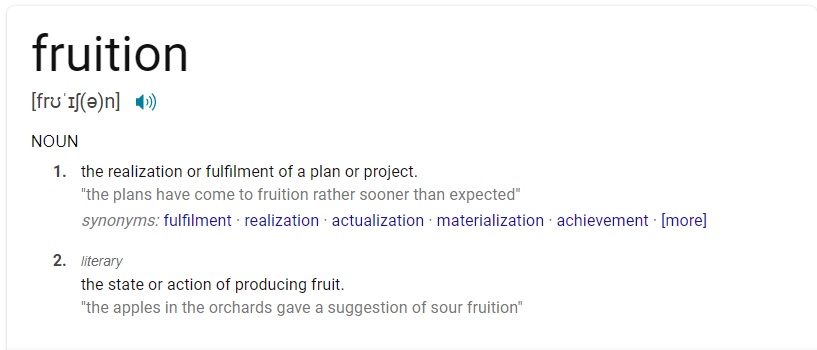 Back in spring, I plunged hundreds of seeds into soil, tucked them in and wished them bon voyage. It was a leap of faith. Trusting, that hidden out of sight, they would do what nature does best. Not that I abandoned them completely. I watered, weeded and cared for them. Some battles I lost. RIP cucumbers, for one. I won't make the same mistake next year.
Roll forward to now and I'm reaping the benefit. I have barrows full of apples, potatoes and pumpkins. Crates of beans and tomatoes. Bowls of peppers, aubergines and chillies. Turnips the size of a small child's head. All from those tiny, little seeds. I cannot tell you how many bowls of raspberries I've collected. Let's just say more than enough.
(Apparently a pumpkin is technically a fruit because it contains seeds!)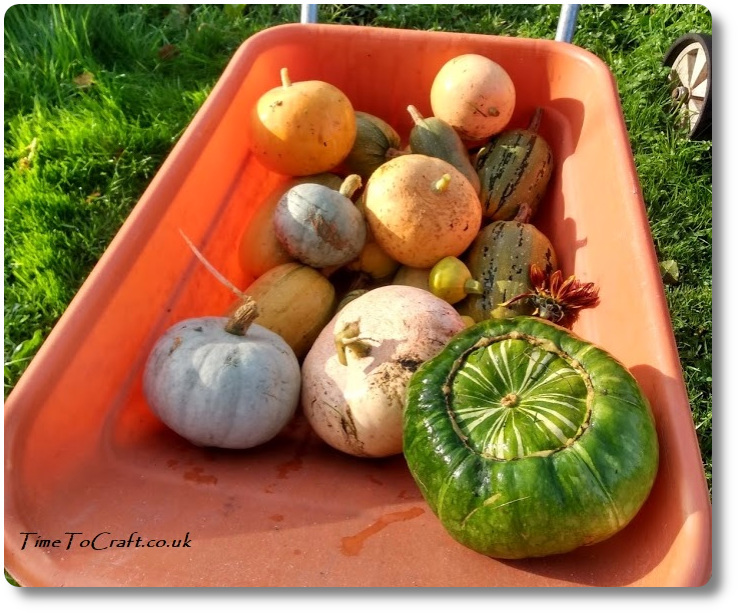 And it all started with a leap of faith.
I've just dropped Eldest teen off at her second exam. The end of her first week. She was the only one taking it. I absolutely admire her determination to sit these exams. She had enough points to go with them, but she chose to walk a different path from her friends. Time will tell if it was the right decision. She's worked hard. She deserves to do well. It has taken months of planning and preparing, not to mention years of study.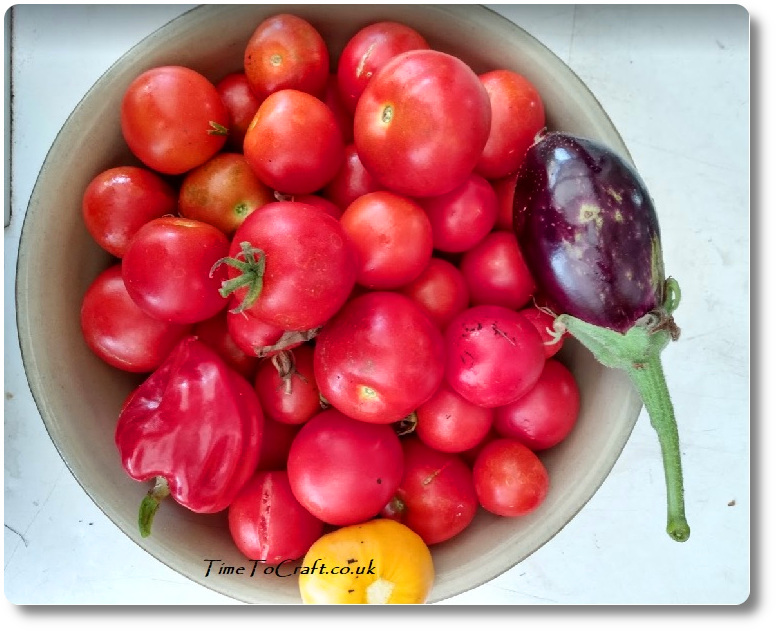 Another fruition moment. I finished my knitted jumper, just in time for the leaves to turn and the thermometer's mercury level to head south. I'm pleased with it. It's not the same as buying from the shop, where you try it on before you buy. Or at least you used to before shops got a bit shifty about that sort of thing due to Covid 19.
With knitting, you look at a picture, squidge the wool between your hands and dive head first into knitting. It took several months of my time, knotting the wool into a shape, before I reached the point that I could try it on. Every chance that I'll not like it or realise it doesn't flatter me. Even worse, that it doesn't fit me. If ever there was a leap of faith, it would be knitting a jumper.
Good job I like it. Still needs blocking to get rid of the wrinkles.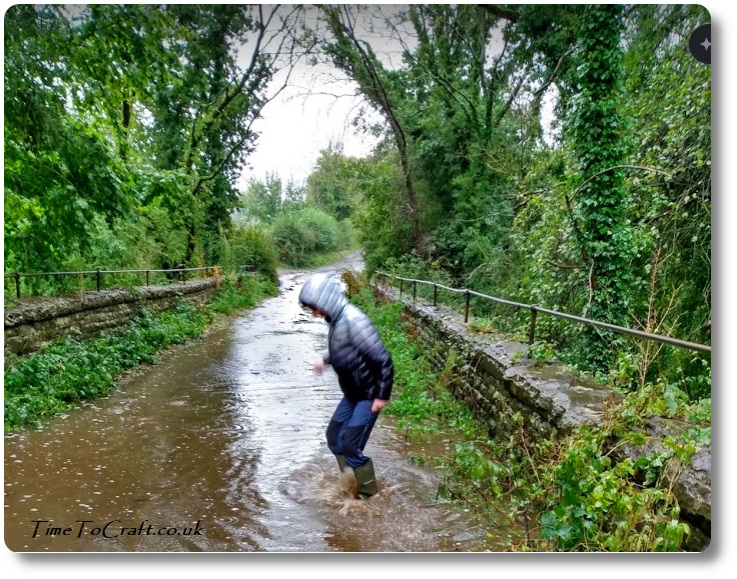 Time for the weekend. Hopefully it won't be as wet as last weekend. Youngest teen proving that you are never too old to jump in puddles. This is a flooded bridge near us, on one of our dog walks.
Did anyone else take the government retraining quiz? What did you come up with? I ended up with lots of categories, but I didn't look at them all. My favourites were a nanoscientist or an IT cyber security officer. Looks like I should have gone into the secret service! If only these jobs had existed when I sat through the career advice at school. Alas, this is one aspect of my life that will probably never come to fruition.
Hope you have a wonderful weekend.