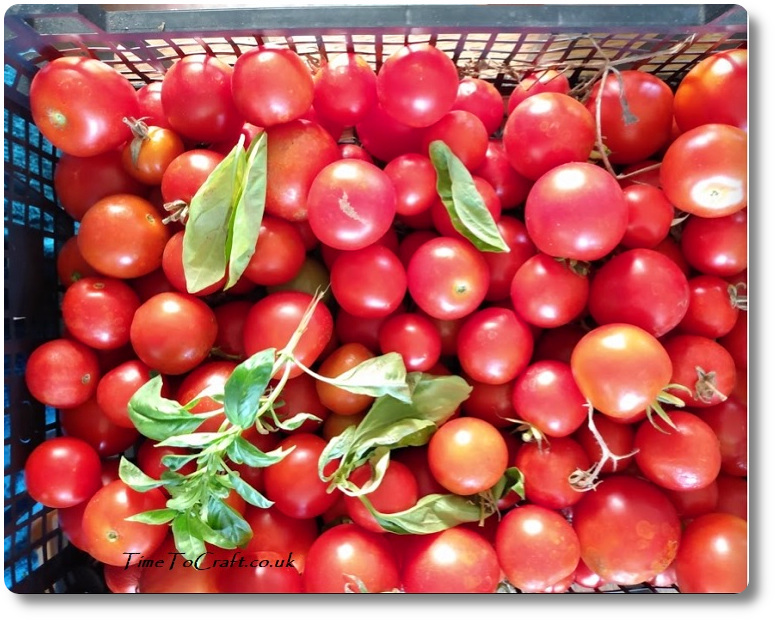 I seemed to spend most of my time, this week, either in the kitchen or out in the garden bringing something in to cook in the kitchen. I've been baking, canning and bagging faster than the nights are drawing in. Housework has taken a back seat. Good job we have no visitors likely to drop round on the off chance, at the moment.
We solved the water canning problem and bought Bertha, the water 'otter. She is formidable and takes the whole water canning business in her stride. Not that she has legs. She sits on the counter and gets on with it. She takes no nonsense. Everything has to be done by the book, so I feel confident that my canning is safe.
(edited: to kill the bacteria and form a vacuum to seal it, which stops the bacteria breeding, the jars need to be immersed and boiled in hot water for 15 – 45 mins depending on recipe. Bertha is basically a big, water boiler, where the jars go to be canned and the bacteria dies. Mwahahahaha! No need to keep the jars in the fridge or freezer. They can be kept for a year or two on the shelf.)
I really wanted to up my canning, this year. Usually my freezer is filling up with plastic bags of tomatoes and apples, at this time of year. By canning them, I cut out all the plastic, plus I don't have to rely on the freezer to preserve food. One advantage, I didn't anticipate, is that with jars on a shelf, I can find the jar I want much more easily,than burrowing into the freezer.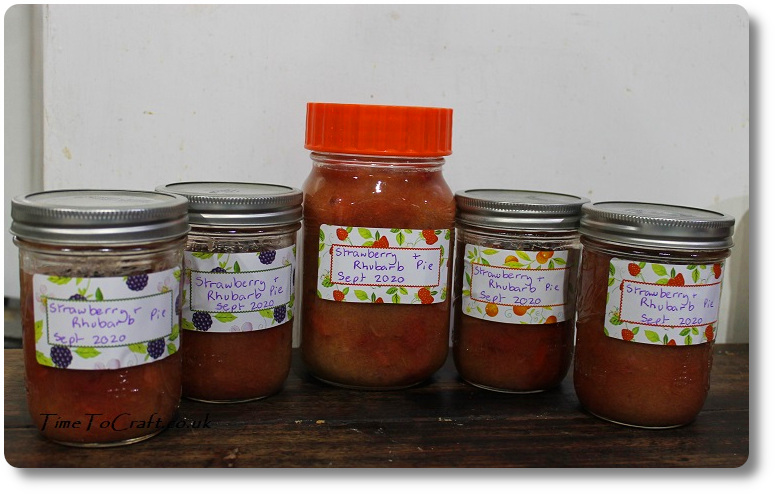 I made strawberry and rhubarb pie fillers. I cannot begin to tell you how tasty this pie filler has turned out. The strawberries are the most intense, natural strawberry flavour I have ever tasted. I hope it doesn't lose anything from the canning process.
The idea is that I can empty the jar contents into a pie dish, add either a crumble layer or pastry topping and pop it in the oven. Easy puddings when I need it.
I used a corn starch, for the first time, to thicken the sauce. It felt a bit gritty and I was worried that I'd have to throw the whole lot away, but I saved a portion to make a pie and baking makes it smooth.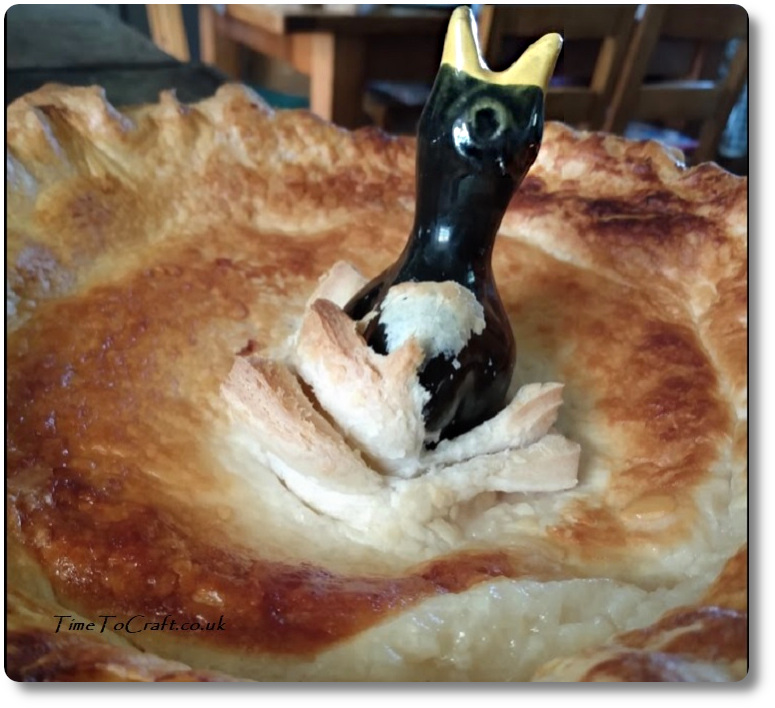 Not sure what my blackbird pie funnel thought, but we all loved the pie.
Particularly pleased to use the big jar. It is one of four that my grandmother handed down. She used them for canning too. I love the continuity of using a jar she used. I wonder what it last held for her?
Also made jars of pasta sauce. Most of the ingredients came from the garden. I did a trial batch a few weeks ago and everyone loved it. I used it on pasta and as a base for pizza. Apparently it is the best pizza ingredient, according to the teens.
I've also started bagging the potatoes. Should have done it a few weeks ago, as they are starting to show damage. At least I will have some.
Apart from squirreling food for the winter, not a lot more has been going on. Everyone has had a cold, which has not lifted moods. Thanking our lucky stars it's not the dreaded 'rona. We've had a few exam wobbles too, but it's helped that school has sent through all the info for her taking them now. She starts Monday, for the next three weeks.
Hope you have a lovely weekend. I'm hoping the weather takes a few breaks and I can get in the rest of the potatoes and pumpkins/squashes.