A dozen nature craft ideas
I'm feeling nostalgic. Harking back to when my teens were tiny. Enthusiastic to join in every craft project, I had on the go. Happy voices and determined faces as they worked. Surrounded by mess and chaos, but they were happy people. Not that they're not now. They just have their own projects to take up their time.
I'm blaming putting up the autumn garland over the fireplace this weekend. On my own, this time. Sigh. My little helpers have grown and now only offer useful help such as "it looks nice", when prompted.
Never mind, I enjoyed seeing the handmade decorations we've made over the years. I'd forgotten how soft the knitted pumpkins feel. We used alpaca yarn. I couldn't help putting one against my cheeks. Or the little hedgehogs we made one year. They still look as fresh as the day we made them. Thankfully not as sticky though!
It really was satisfying to see the autumn decorations out. A bit sad to put away the crocheted, summer daisies and knitted hearts, but time moves on. The wheel turns. It got me thinking about crafting these pieces with my children over the years. They feel like time capsules from the past, that explode in my hands as I dig them out of the box.
It got me thinking of all the other autumn nature crafts we've tried and tested over the years. A range of projects that has seen them from toddlerhood to teens. No expensive craft materials. Some are even free. I've pulled out a handful to share.
I'm putting the crafts in age appropriate order. Starting with the toddlers and moving through to the teens.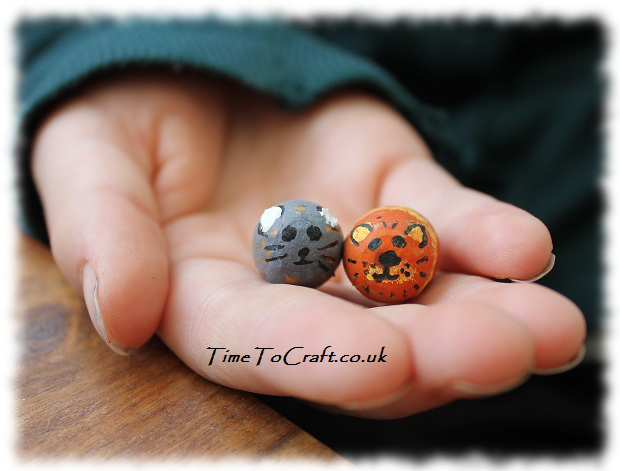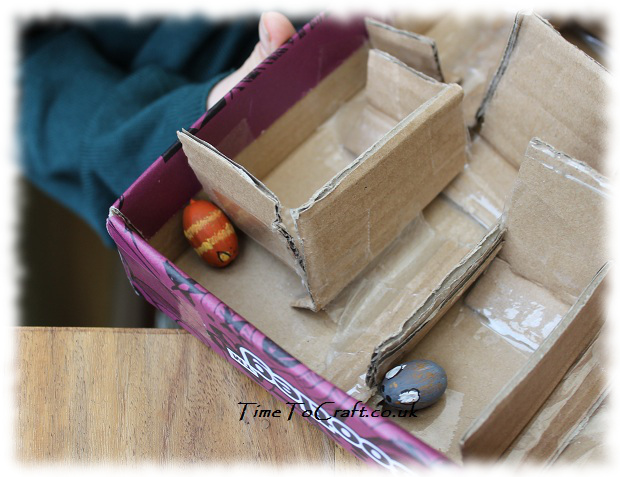 Painted acorns and maze
You need: acorns, paint, cardboard, scissors and sticky tape/glue
More information: here
Painting with acorns
You need: acorns, paint, paper and a tray
More information: here
Painting pumpkins
You need: papier mache pumpkins and paint
More information: here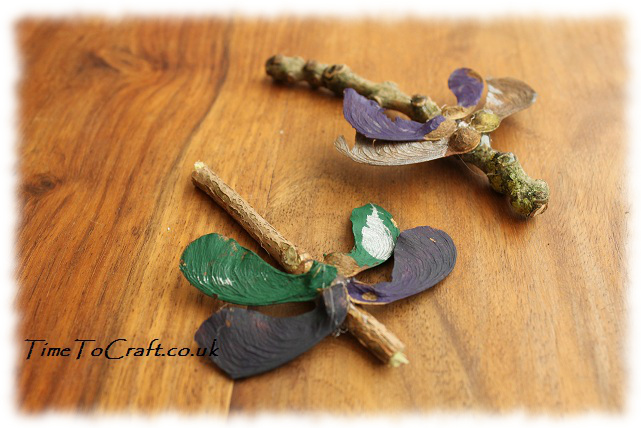 Seed and twig dragonflies
It catches me out each year. We see more dragonflies in our garden and along our lane in September than any other month. Coincides perfectly with the helicopter seeds falling
You need: short twigs, sycamore seeds or similar, paint and glue
More information: here
Printing tissue paper
This could be printed on paper or fabric and used to wrap presents. A great way to reuse the wrapping, especially if you tie it with a ribbon rather than sticky tape.
You need: tissue paper/fabric, potato or sponge and paint
More information: here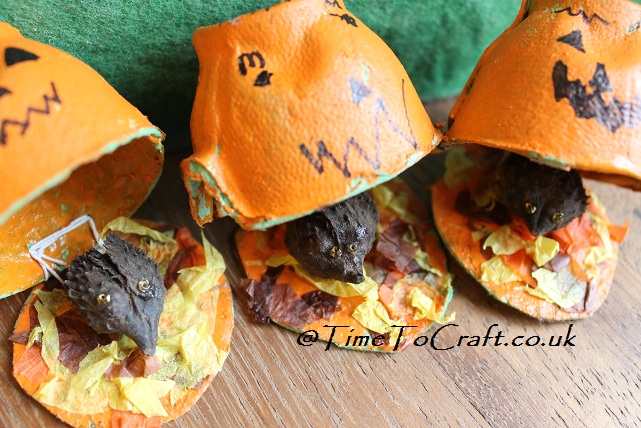 Hedgehogs in pumpkins
There are plenty of beech nuts and their casings around at the moment. They almost seem made to be hedgehogs. We used egg boxes to make pumpkins for their den. The pumpkin flips up to reveal the hedgehog.
You need: beech nut casing, egg box, paint, tissue paper, sticky tape
More information: here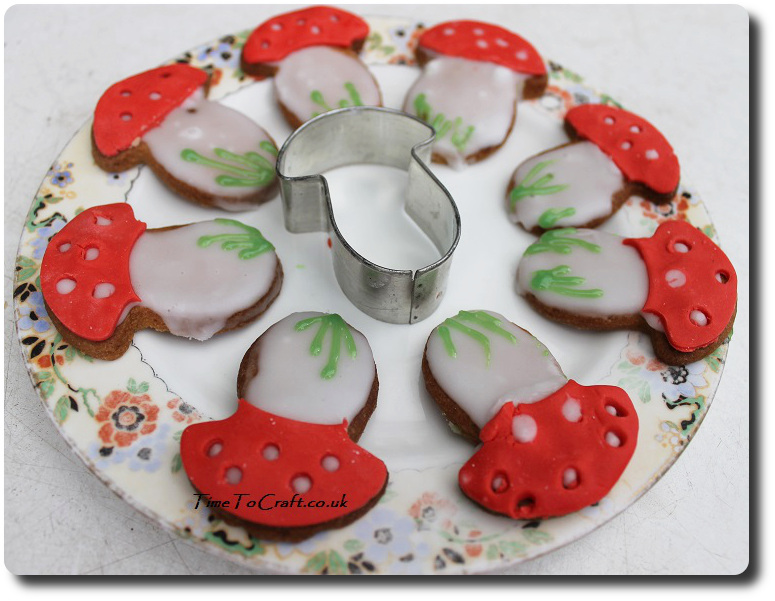 Toadstool cookies
If you are anything like me, you'll probably have a whole clutch of cookie cutters. Most can be flipped upside down to make another shape, such as gingerbread man and a reindeer head or a tulip and a ghost. I've used my toadstool cutter for rockets and fish too.
You need: a cookie cutter, biscuit mix and icing
More information: here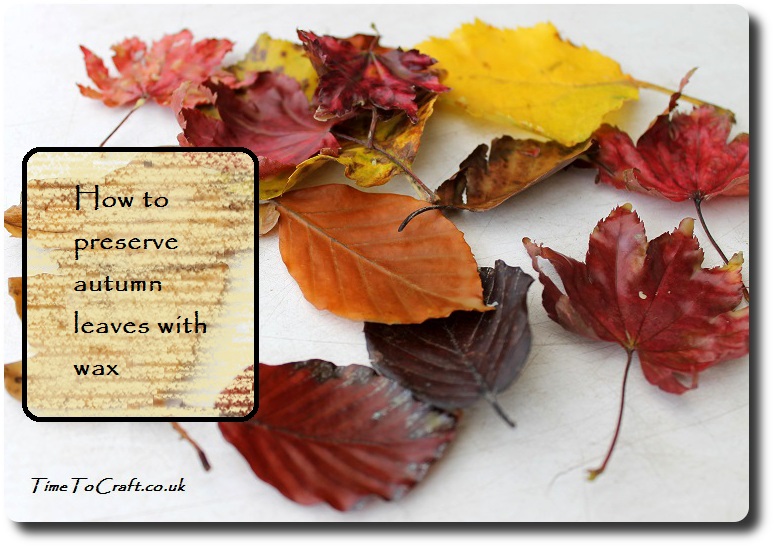 Waxing leaves
This one can get hot, so best for slightly older children. Using a peg and keeping a close eye is definitely on the required list for this craft, but it is fun and the results are brilliant, so I'm including it.
You need: fresh autumn leaves, wax, a tray, peg and tray
More information: here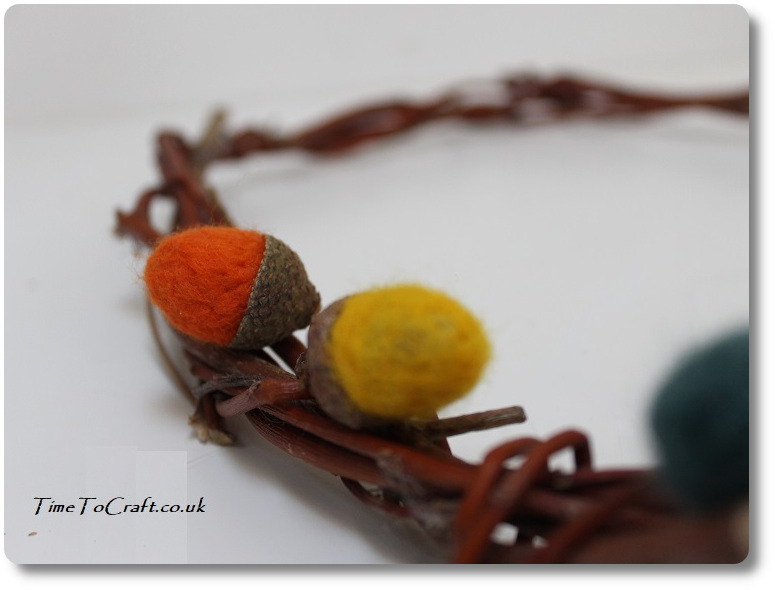 Felted acorns
A recent project.
You need: acorn cups, felting wool and a felting needle
More information: here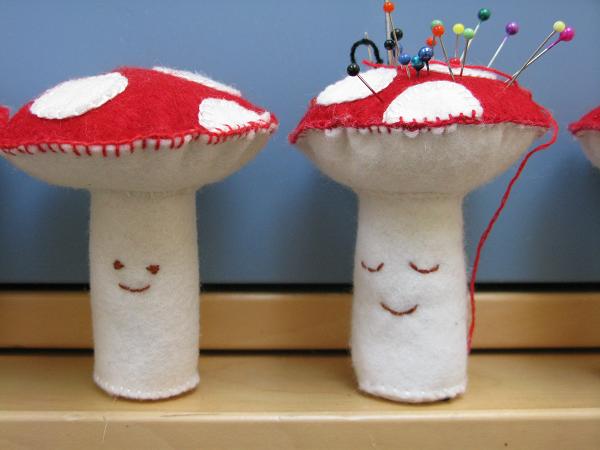 Felt toadstools
You need: red and white felt, needle and thread, stuffing
More information: here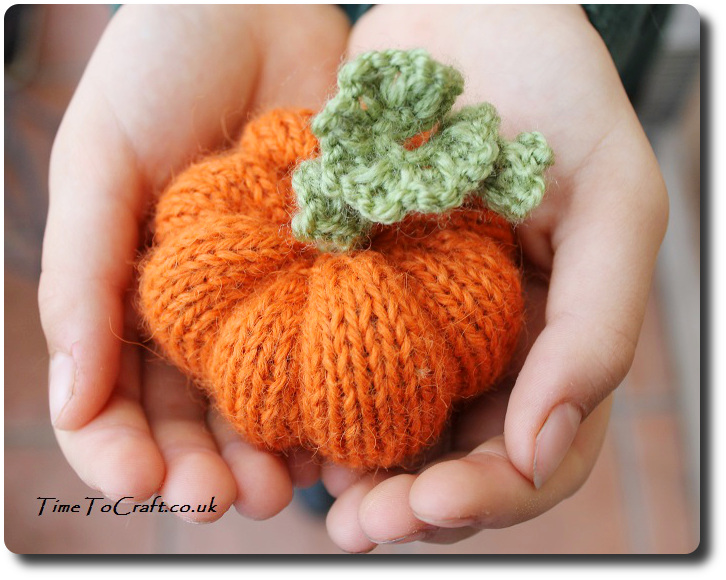 Knitted pumpkin
These are really easy for beginners. The pumpkin is made of a flat rectangle of knitting. The long sides are gathered with a simple running stitch. Once the short sides are sewn together and the pumpkin stuffed, then thread is used to divide it into the characteristic sections.
You need: orange and green yarn, knitting needles, stuffing
More information: here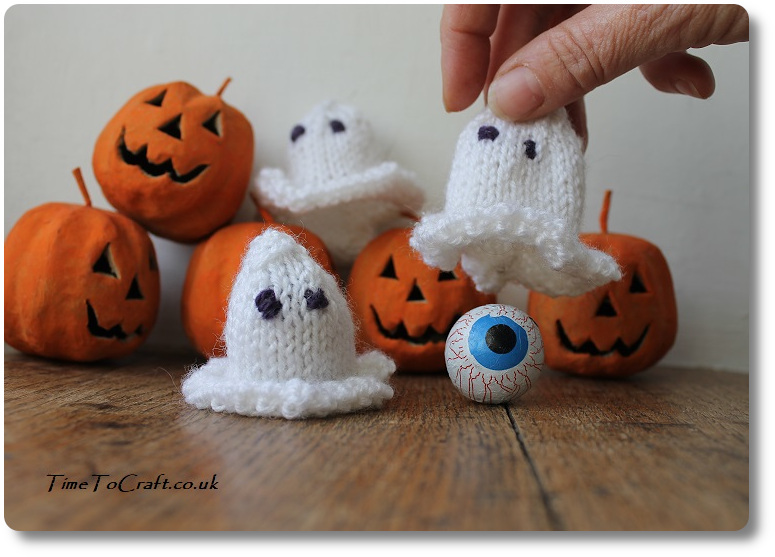 Knitted ghost
Okay. Not officially inspired by nature, but they jumped into this list. What can I say? They are fun. A great way to introduce decreasing in knitting to beginners.
You need: white wool, knitting needle and black yarn or embroidery thread
More information: here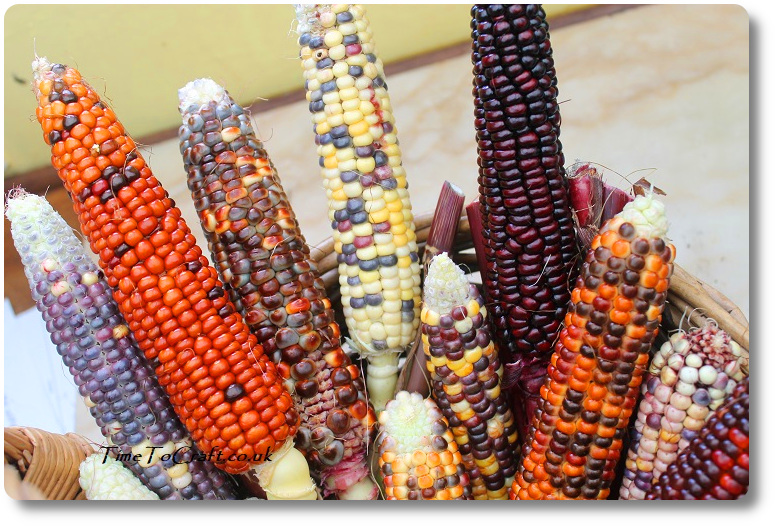 I hope you found something to inspire you. A chance to build a few time capsules of your own, for future years. Nature has so much to offer at this time of year. Most of these projects still come out each year. I'm even crafting with my failed popcorn from last year. This project is just for me.