Summer crochet blanket begins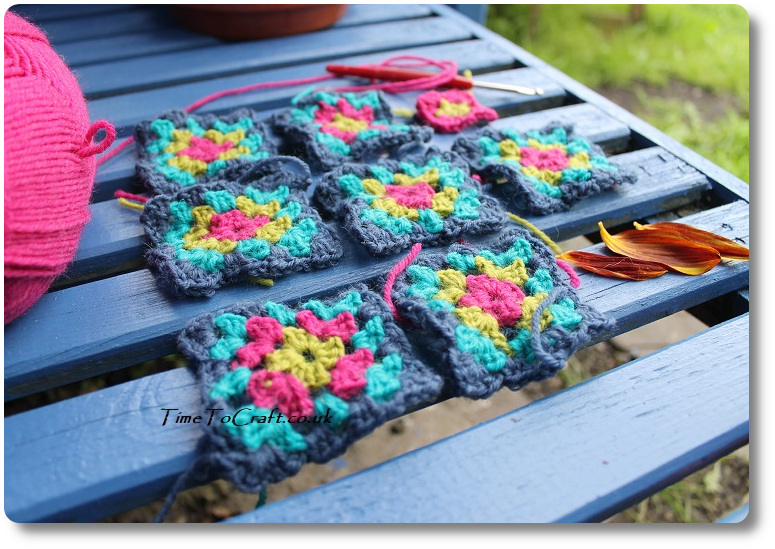 I've started making a new summer blanket. This feels good. I've really struggled to be creative since mid March, when the lockdown started. Projects have been left untouched, apart from my simple blue jumper, which is straightforward.
This project is more fun. I'm choosing colours and deciding the sequence. I absolutely love the colours. A real taste of summer. Also, the yarn is WYS Colour Lab, which is 100% wool and british. The wool is reared, sheared and spun in the UK, which is something I can really get behind.
(Blue, teal, lime and pink)
This project is going to keep me busy in those odd moments and, in the process, wrap a bit of summer up ready to bring out in the winter.
16 Responses to Summer crochet blanket begins
There have been cases when people lifted my photos and words, and used them without credit to me or asking permission first. Using them for their own commercial gain. I have now added a level of security to deter people from doing this. Apologies to people who do play nicely. If you would like to use any of my photos, please contact me.
All my words and photos are copyrighted to me. They cannot be used for commercial benefit by anyone else. If you would like to use any of them, then please ask me first and don't just take. Written permission only. Don't pass my words, photos or ideas off as your own. It's not nice.
Cookie Policy
Our web pages do not use cookies however this website uses Google Analytics, a web analytics service provided by Google, Inc. Google Analytics uses cookies to help us analyse how people use our site. The use of cookies by Google Analytics is subject to change.