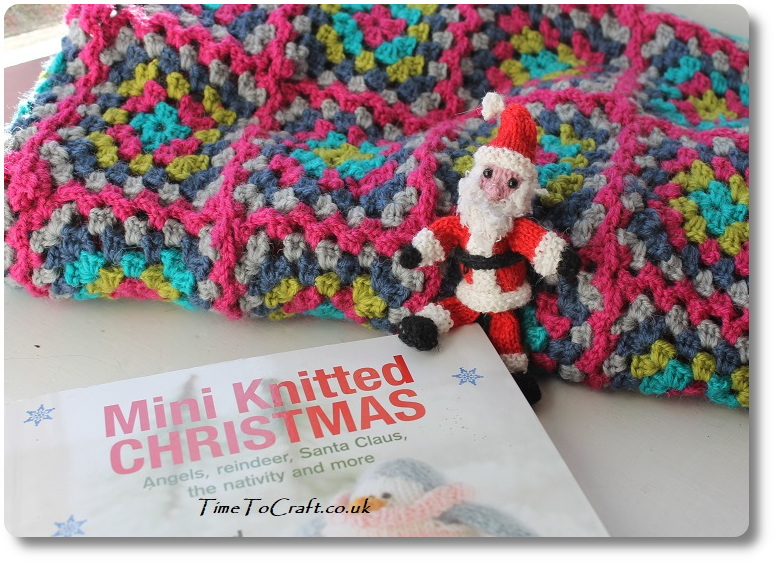 The humour of finishing my lockdown blanket just before the next lockdown starts today in England, has not passed me by. Typical me. I'm sure I should be rolling up my sleeves, letting out a sigh and starting the next one, but I'll give it a miss this time.
This was intended as an easy pickup project, during the last lockdown, to keep my fingers busy, but not tax my brain. It had no deadline. It served its purpose. I'm pleased with how it turned out, It is gorgeously warm and comforting now the weather has turned.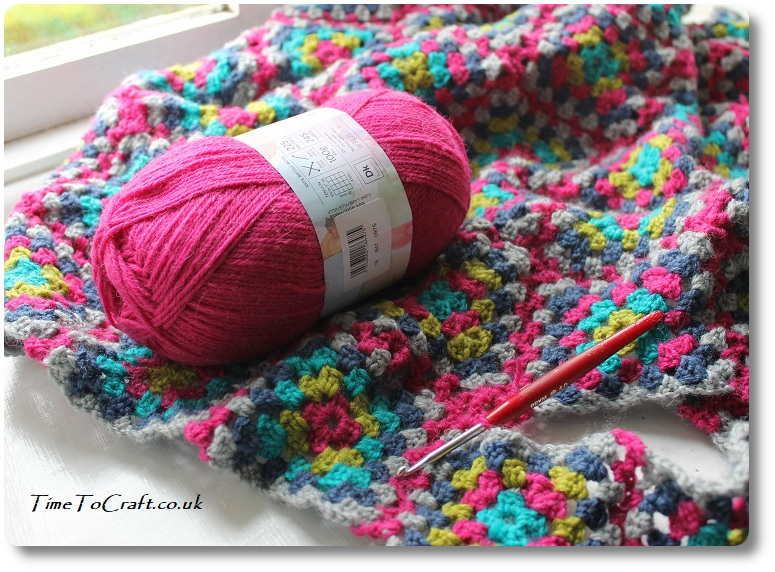 Details: I used WYS ColourLab 4ply wool. It's made from 100% British wool, which I love to support. This range has lovely colours and it was hard to choose which to go for, but in the end I went for cerise, deep teal and lime for the inner square combo, and true blue and silver grey for the square borders. Each square was pulled together with cerise.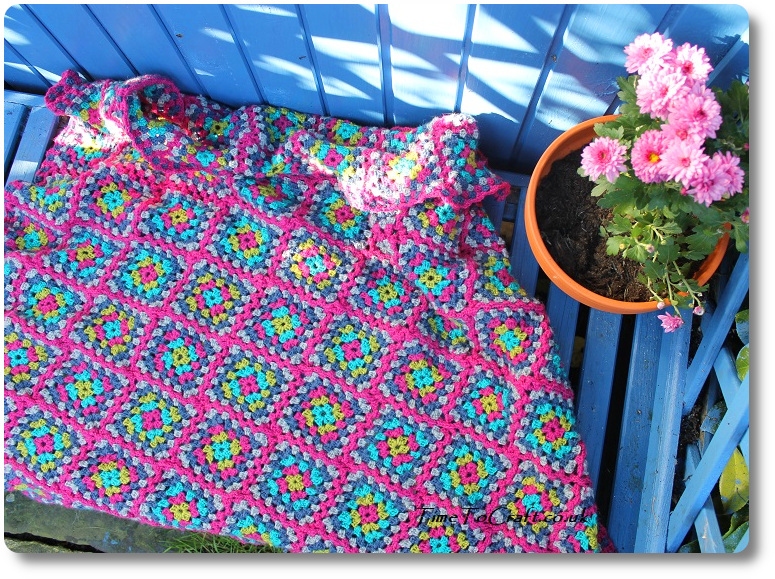 Now it's finished, I've changed back to knitting needles and am starting to make a present, so no photos yet to show you.
I have also been knitting from the Mini Knit book. So far, I've only finished Father Christmas. I am pleased with him, except his eyes. I might change them to French knots, as the beads have wriggled and popped out as I sewed him up. He looked cuter without the bulging eyes. Otherwise, I'm loving this book of knits. I'd love to make every single one. Lots of little pieces to make one figure, which I swear take as long to make, as a big version, but that's not the point.
Big question now is whether I should knit an elf or fairy next…..?
Joining in with Ginny's Yarn Along. No book as such, apart from the Mini Knit book, which took some reading to follow. To be honest, I can't settle to reading one at the moment. I'm missing the escapism. Any suggestions? What are you reading?