How to make Pumpkin Spice creamer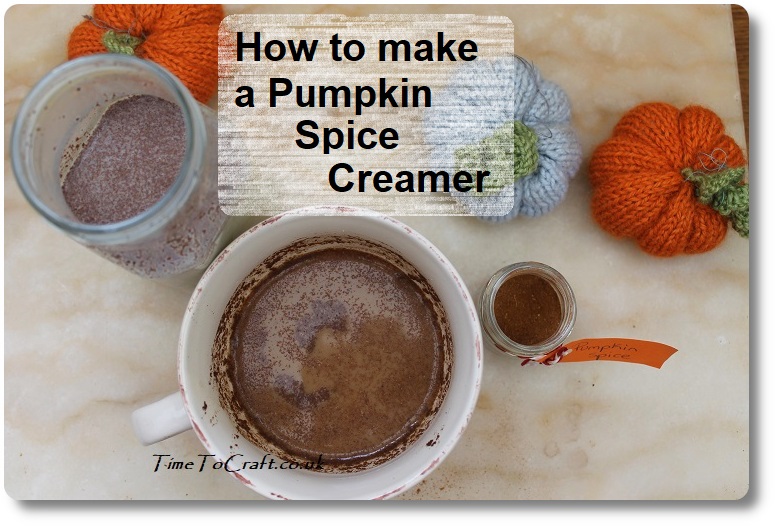 I came across the idea of pumpkin spice in coffee by accident. I'd like to say that I mistook one spice container for another, which probably would make for a more interesting story, but in truth I was researching gingerbread latte, after a disappointing experience last year.
It seems that adding flavour to creamers is a thing. I didn't know. Instead of relying on the sickly sweet syrups, the spice, essence or flavour is added to the milk. Most common recipe for the basic creamer was part milk and part condensed milk. Still sweetened but not so thickly. Then the flavour was added.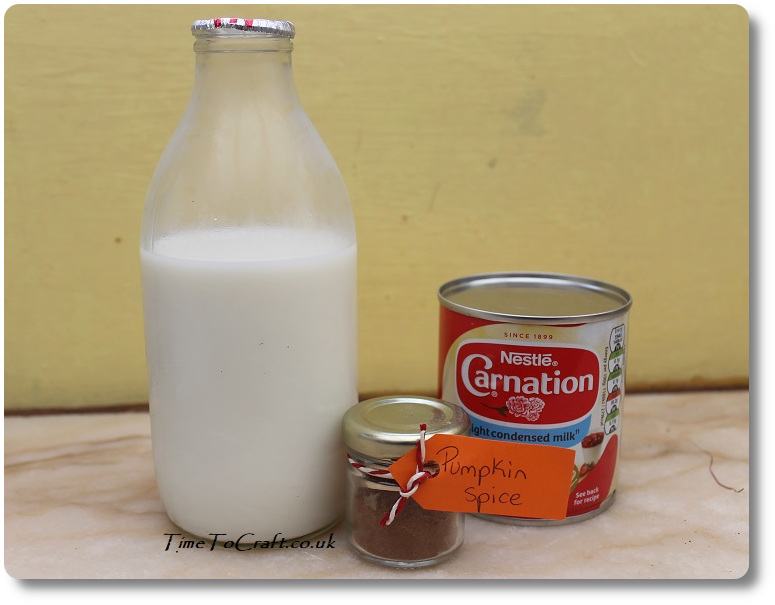 How could I resist? Anyway, I researched around and found a combination that I thought would work for me. Here it is.
How to make pumpkin spice creamer
Ingredients (UK measurements)
3/4 of pint of milk (420ml)
200g of condensed milk
1 tsp vanilla essence
1/2 – 1 tsp of pumpkin spice
Put all the ingredients in one large jam jar, with lid on, and shake till mixed.
That's it. Store in the fridge and it will keep as long as the milk, that you used, is in date. Don't forget to label it. Add to your cup of coffee. It is sweet, so go easy if, like me, you're used to coffee without sugar.
I did find recipes that included pumpkin puree. I'm on the fence with this one. Also some recipes that used non-dairy milk, which I'm sure would make an interesting switch-up.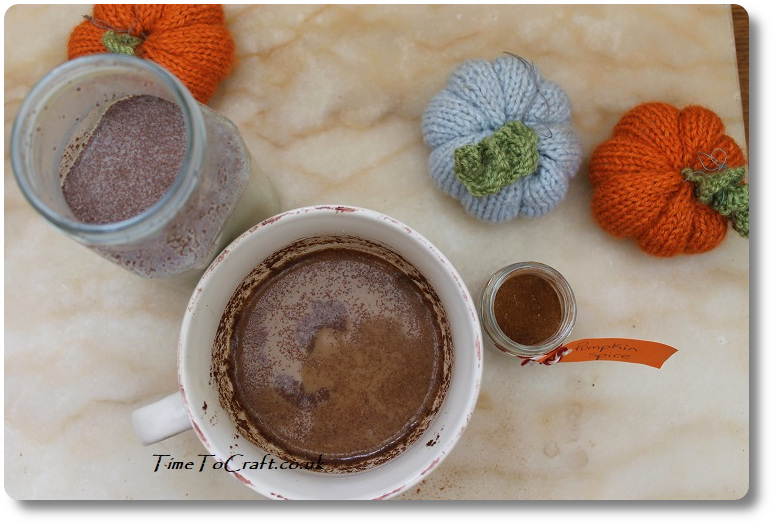 There are so many flavours to try adding to the basic creamer. I can quite imagine trying a few different types.
Anyway, there's the first use of my pumpkin spice ticked off. More to follow.