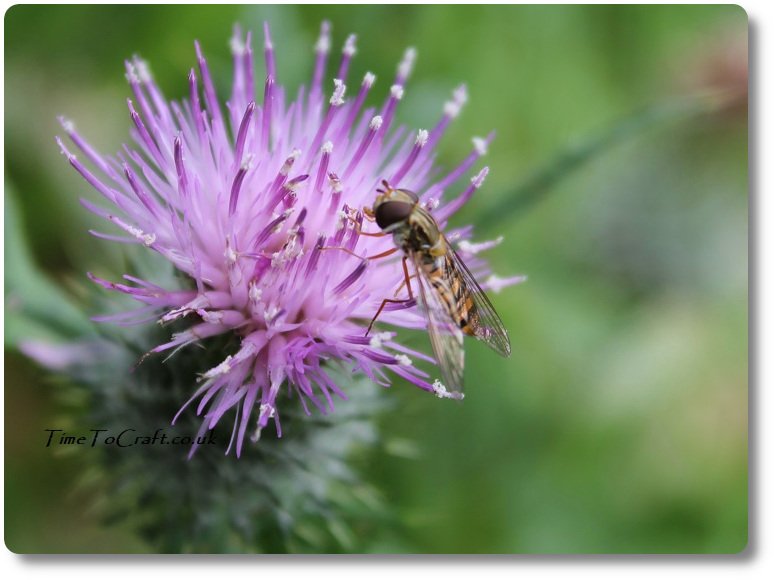 (hoverfly on thistle)
It feels like we've done nothing this week. I'm pretty sure a few days actually merged into one another, and really it should not be Friday already. It is and I'm not sure what I've done with my time.
Needless to say, I have been pottering in the garden. It's reached a point, where I'm mainly wandering around, picking food for the table, rather than anything particularly heavy.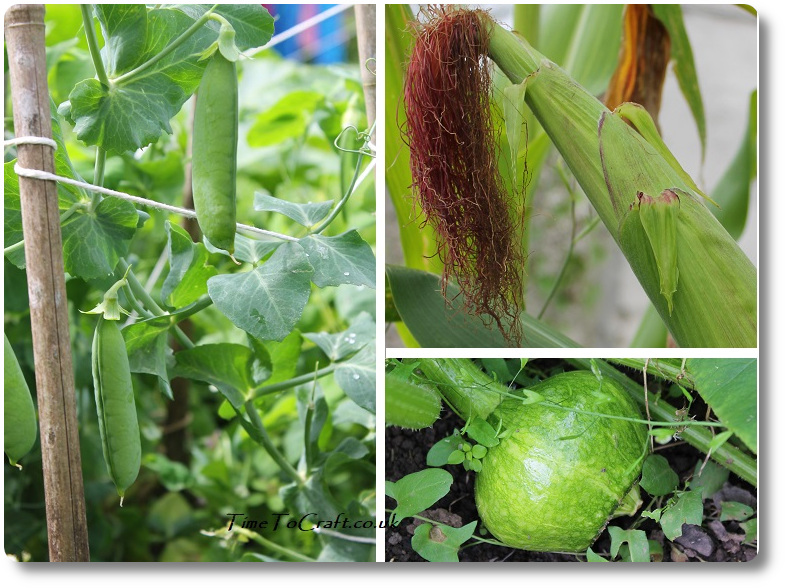 (three sister method of growing – peas/beans, pumpkin and corn)
I love seeing everything growing together. Felt a bit sad that in a few months time, it will all be gone, but it does concentrate the mind and make me want to make the most of what I have now. Mud season can wait, I'm still growing peas.
Honestly, it is a bumper year. A combination of favourable weather, improving the soil last winter and working with Mother Nature.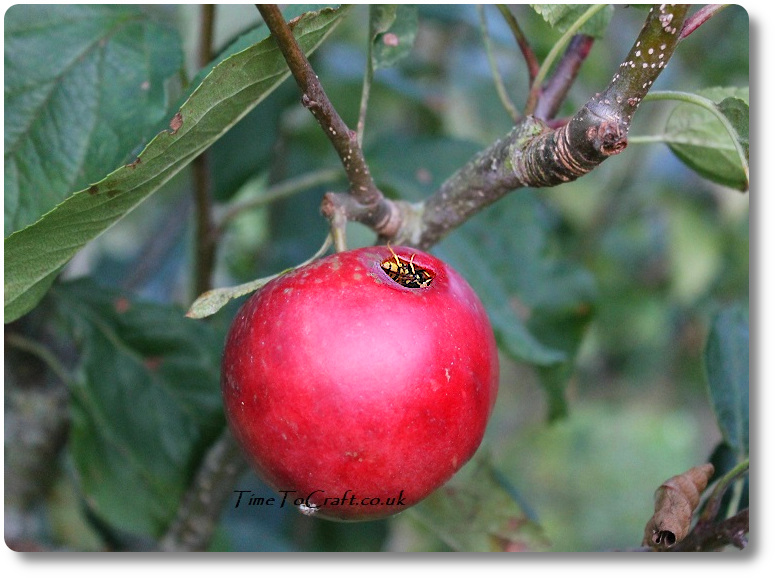 We discovered a wasp nest in the north wall of the cottage, this week. They are the small, native type, which I find less aggressive. I may lose some of you on this one. I understand this is going to be a hard sell, but I think we all should give wasps a chance.
I like wasps. Yes, they can be a pain, they eat my apples and I cannot tell you how many I have escorted out of the house, in a jam jar, this week alone, but they do have their place. They are great pollinators, for a start. More generous than honey bees, in that way. They are tenacious in their pursuit of eating garden pests. I often find them hawking flies around the garden. Thankfully they go back to their nests at night, unlike their bigger cousins, the hornets, which zoom around all night. Believe me. I know.
I've found that if you understand the wasp's habits and don't antagonising them, it is possible to live along side wasps. The only time we've had a problem was when the nest and their flight path was lined up with our front path. They tend to attack more then. I'm hoping that this new nest will not be a problem. We grow lots, so I don't mind sharing with the rest of the creatures living in the garden.
Give wasps a chance.
(top of the popcorn, sprinkling pollen)
On a more creative note, some of our summer challenges have been completed. At the beginning of the holiday, we had a room tidy challenge. The reward was a summer tshirt of their choice. This week they received their tshirts. Two were Stranger Thing based.
Book challenges are starting to pay out too. They are doing well with their book bingo. Each row complete and they receive a chocolate bar. It's been good to see them ploughing through books again. We kept them almost gadget/screen free until they were 10 and I do miss those days.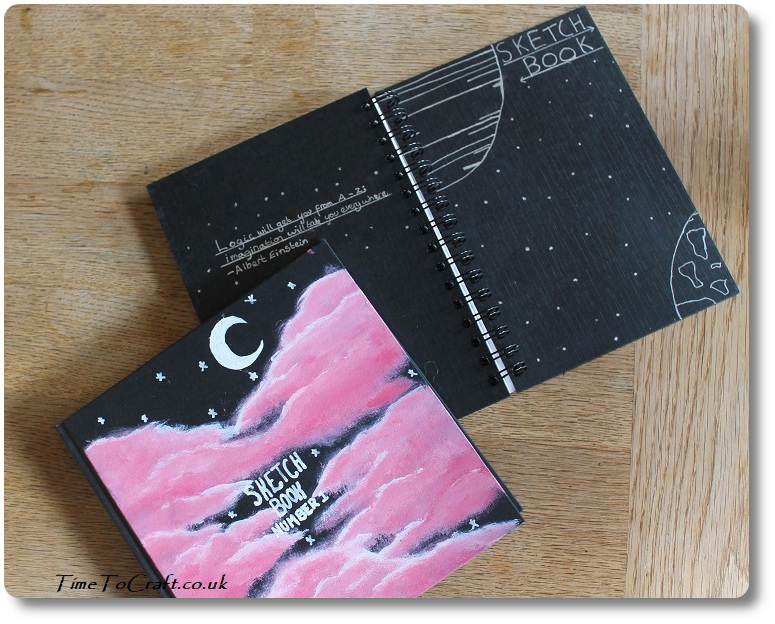 art books
Also they have chosen to spend more time creatively. We took them to Hobbycraft, over the weekend. They bought art supplies with their own money and have been busy. Two bought black sketch books, which they have customised in their own way. I love that they are developing their own styles.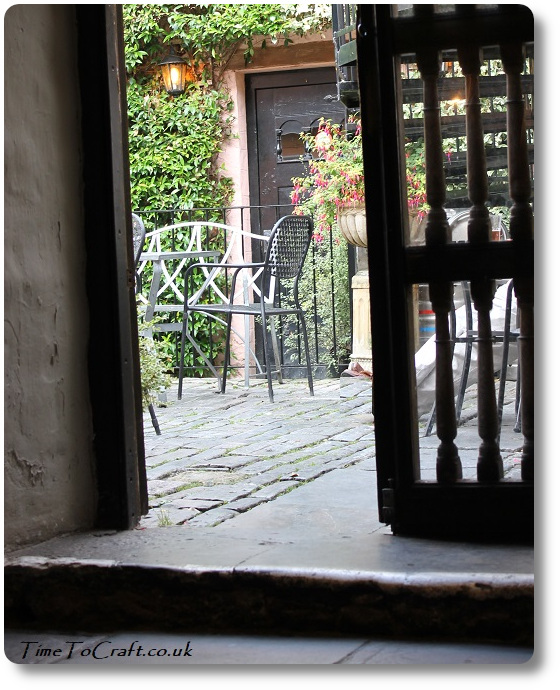 (courtyard of the pub I've wanted to visit for ages)
Eldest got her exam result yesterday. She did her GCSEs last year, but she's also been doing an extra, after-school class for Latin. She did brilliantly, so that gives her another GCSE to add to her tally last year.
I've re-read my post and I'm still struggling with my word of the week. I'm going for update, which seems a bit of a cop out, but it is my best shot. I promise to do better next week. 🙂
Joining in with Anne's word of the week linky.