Patchwork cushion and a zipper pouch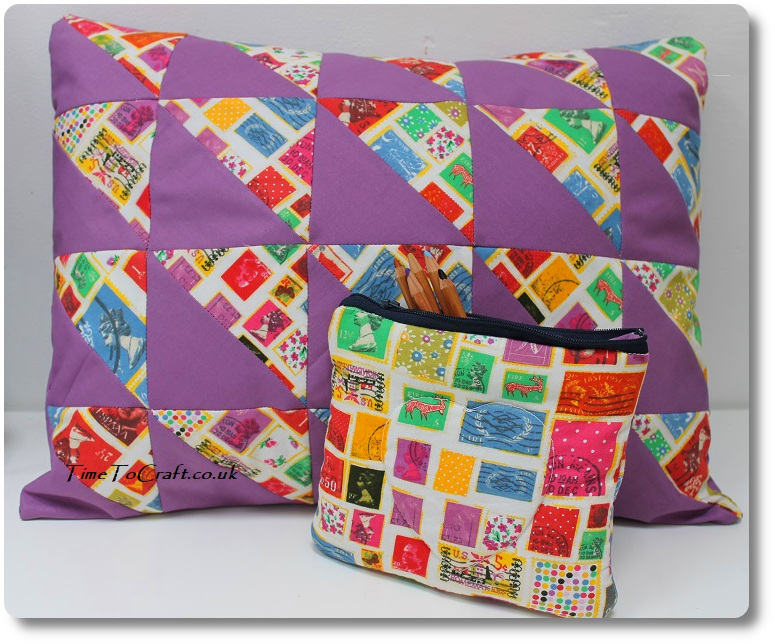 I'm over on Minerva Crafts blog today, with a cushion cover and zipper pouch. I'm talking about how easy it is to make the half square triangles and explaining how I make them. A bit of a "how-to".
Please pop over and let me know what you think.