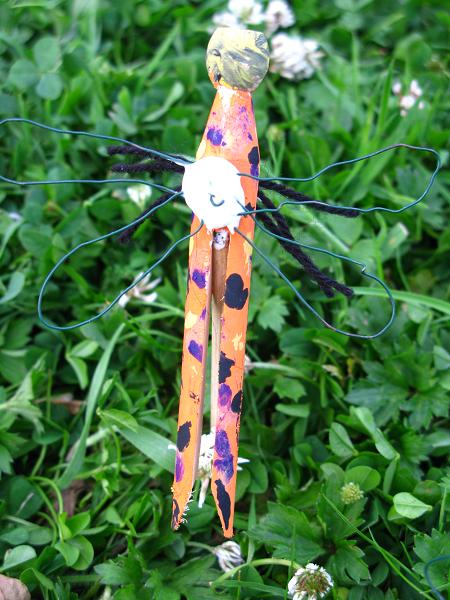 Still inspired by our visit to see the dragonflies, we decided to take the paints outside again and make our own. I first thought to use wine corks, but then I spotted the blank clothes pegs. They would give a longer thinner body.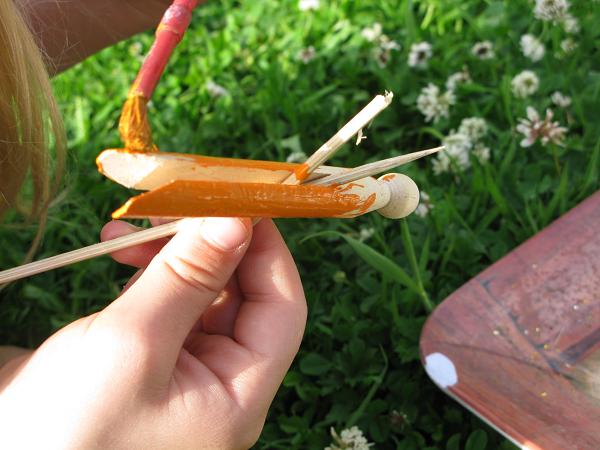 First the children painted the pegs with acrylic paints. I don't know why I'm always amazed that these projects don't turn out as I imagined. The children created their own dragonflies. Straight out of their imagination. They also chatted among themselves, playing a game of "Imagine a world without…." I listened, but did not join in.  It was too fascinating. This activity really tapped into their imaginations.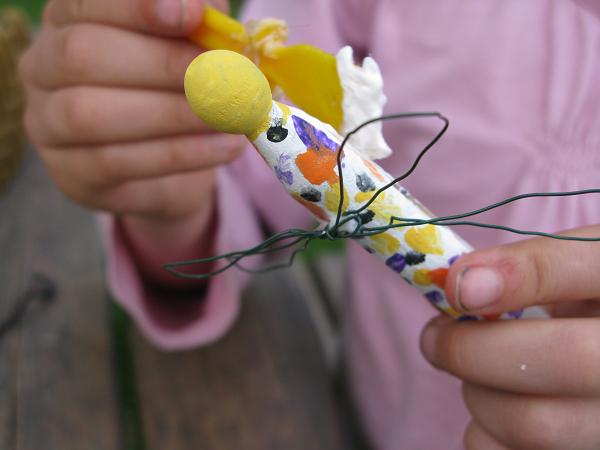 Next they stuck three strands onto the peg, to give the dragonfly legs. The wings were more challenging. We used florist wire for some, paper clips for others and one has thin wire that I had saved from the top of a bottle of wine. We twisted the wire into four loops, spread then out and shaped them until they were long and thin.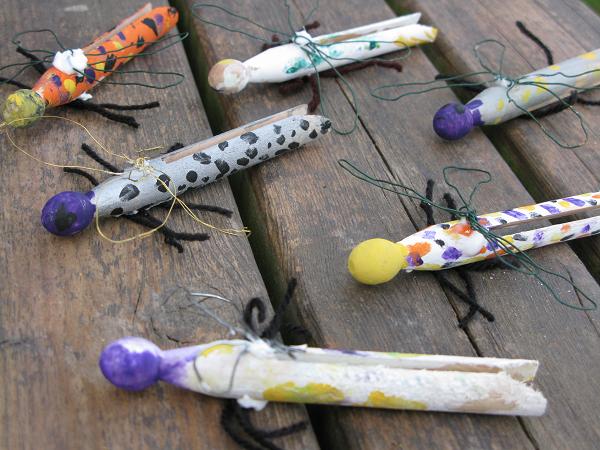 We tried sticking thin material to the wings, but it would not stick. We toyed with wrapping stretchy fabric or sewing. As the dragonflies are going to be an outside mobile, paper and sellotape were ruled out. In the end, everyone was happy to leave it as just wire.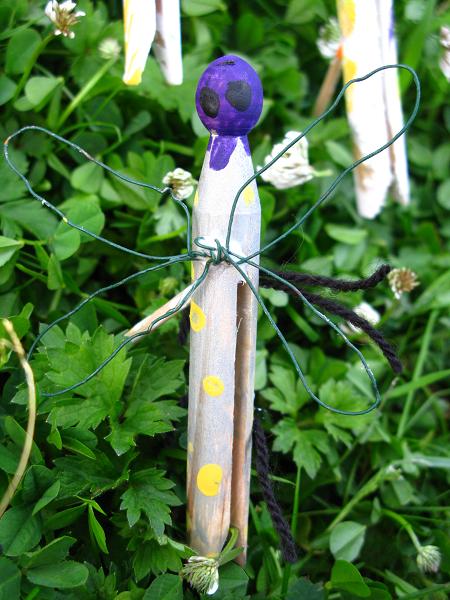 I love painting outside. It is more inspiring to be surrounded by nature. It is less restricting, as no one minds the paint on the grass. The acrylic paint we used surprised me as being easy to wash off little hands and feet. TF may have got more on his feet and arms than his dragonflies, but he was so pleased with his dragonflies. Our clover flowers are just a little more white tonight!