Almost World Book Day – Planning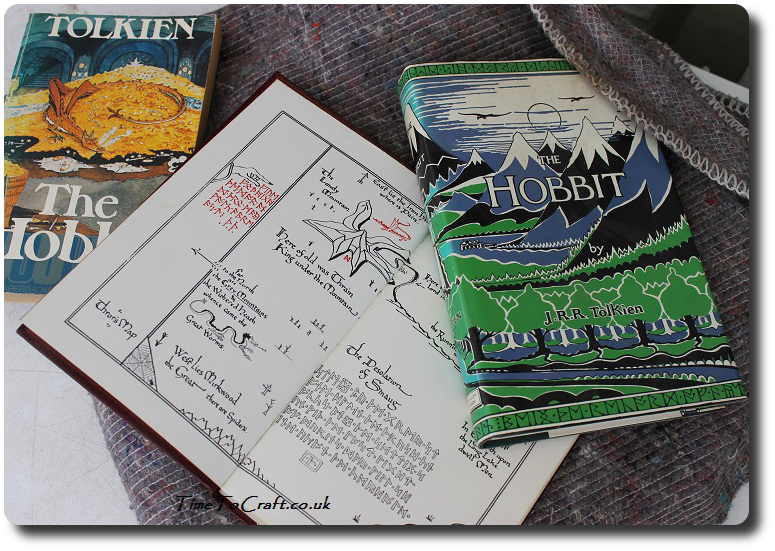 World Book Day is next Thursday. Hurray!  Are you excited? I know not everyone likes it, but I love making costumes.
We've had the notice for a while, but I always leave the costume for the last week. Apart from the fact I work better under pressure, it allows time for them to change their minds. I've learnt. One year, I had a definite a Golden Compass Lyra who proceeded to change her mind a day before, and was transformed into an Arietty from The Borrowers. It's OK. I'm good at short notice.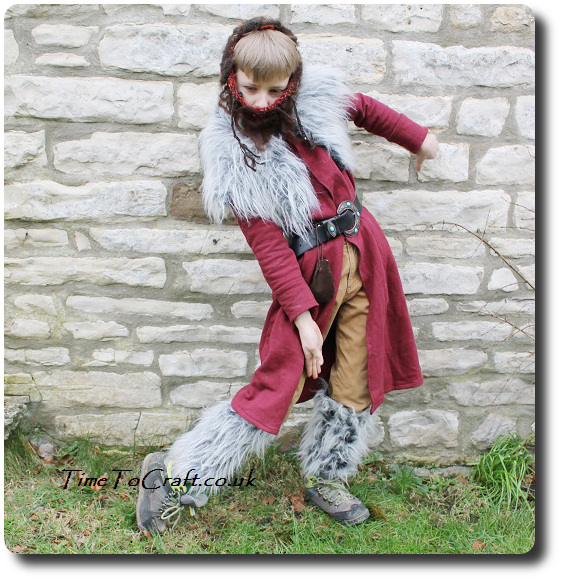 (Can't find a  photo of Arrietty, but this is Hobbit's Kili from two years ago)
This year is our last year.
(silent sob)
Youngest will be at Secondary school next time, where it is major uncool to dress up. (Probably not cool to say "uncool" either, but I'm old school) This is our grand finale. Time to go out with a bang.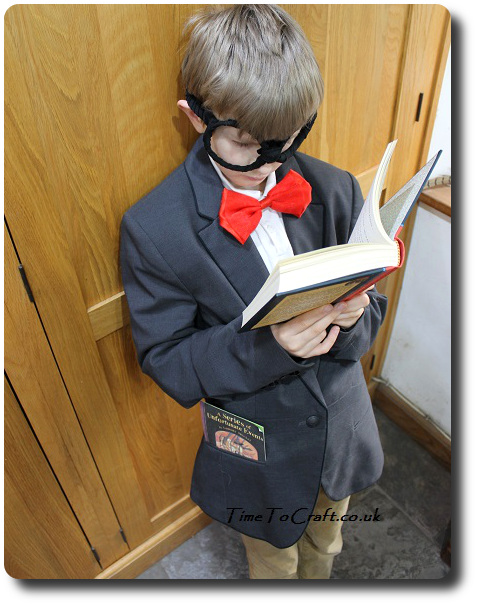 (Klaus-Baudelaire from A Series of Unfortunate Events – last year)
Given the choice*, we always make the costumes. It's half the fun. Trying to use what we already have in the house. It's always their choice when it comes to World Book Day. I have a capsule costume wardrobe (tips and tricks here) that pretty much covers it, with a few accessories thrown in. Other costumes are even simpler and just use their normal clothes with props.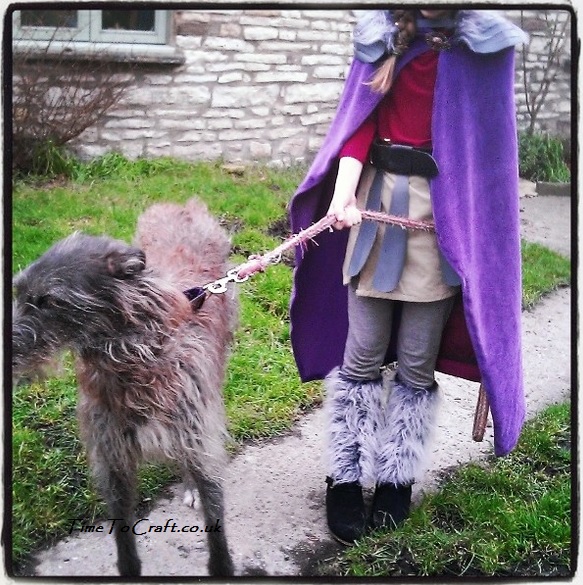 (Astrid and dragon from How to Train a Dragon – two years ago)
Except…not this time.
He has decided to go as Gandalf. He loves the Hobbit, so I'm happy with his choice. My challenge is that it's all grey apart from the beard. I'm not big on grey and my craft stash echoes this sentiment. Give me bright colours any day.
I'm excited about making the hat. A pointed, slightly crumpled, wide brimmed, wizard's hat is required. I've been longing for an excuse to make a felted hat. It may end up being more cream coloured than grey, due to the fleece I have at hand, but maybe I can slightly spray it afterwards to give it a travelled look.
I have a choice with the beard and hair. Either white fluffy fabric or untwisting lengths of a ball of icelandic wool that I've had for eons and not used. Maybe a mixture of the two.
I found an old grey storage blanket. The sort house movers use to protect goods in transit in their vans. No idea why we have this as we've always moved house by ourselves. Anyway, it has a couple or so holes but I reckon I can make it into a cloak. I've made a few cloaks (instructions here if you're interested) in the past, so no problem. It is a quick project.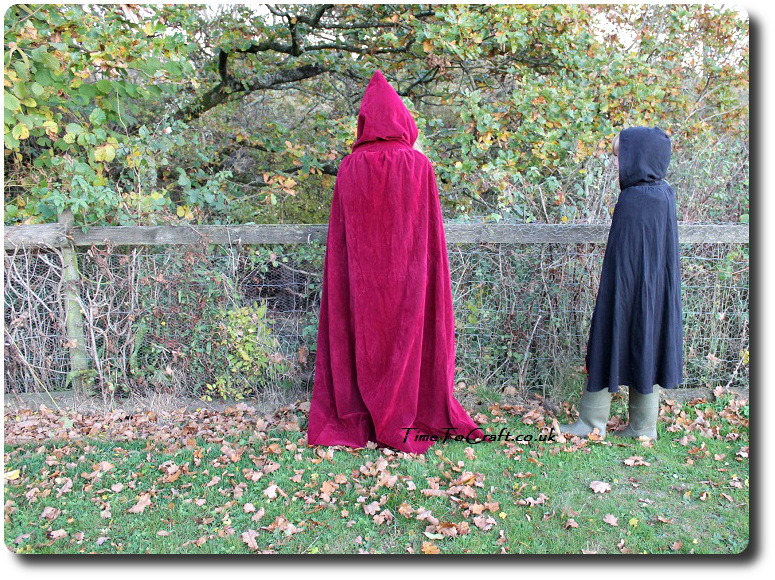 The only parts I've not solved yet are the footwear and the grey gown underneath. I could adapt the cloak, so no gown is needed, if all else fails.
That's my weekend sorted. I'm looking forward to it. Might even start tomorrow if I can wrangle it. I'll share photos of the resulting costume once I'm done.
How about you? Are you making a costume this year? If you need a costume, do you usually make or buy? Do you love the call for a costume or do you dread the request?
Our last year. Can I come round and make costumes for anyone else next year?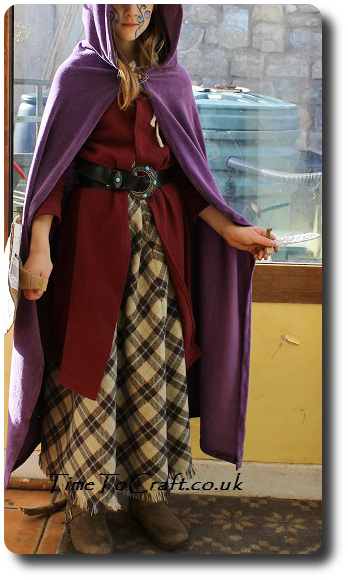 (costume from 3 years ago)
*We love making our costumes for dressing up days and plays. Not always possible. One year, we were sent a link to the desired costume to buy for a play. I could have bucked the trend and made my own, but then he wouldn't have matched the rest of the class in the line up, so I reluctantly bought instead. Not a happy costume maker.