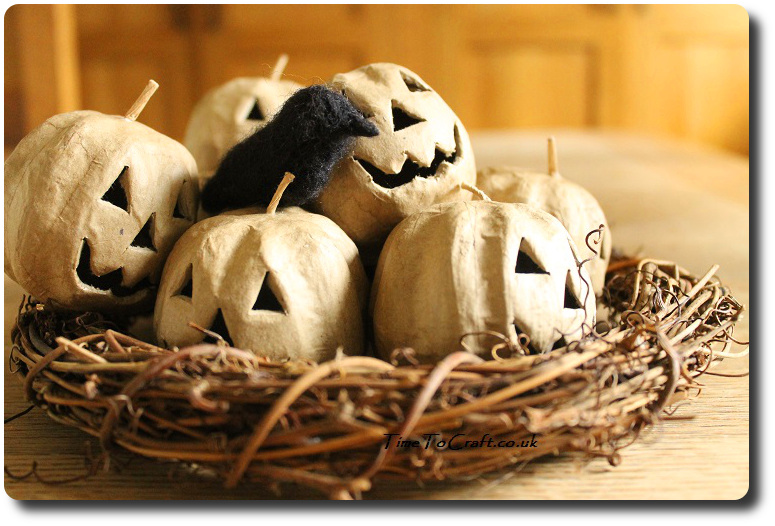 There is nothing like the quiet, nearly continuous conversation that goes on between children as they happily concentrate on a joint crafting project. Little nudges amongst themselves to keep everyone on the same path, or at least aiming for the same objective. A stream of words. Relevant. Not relevant. Siblings working together.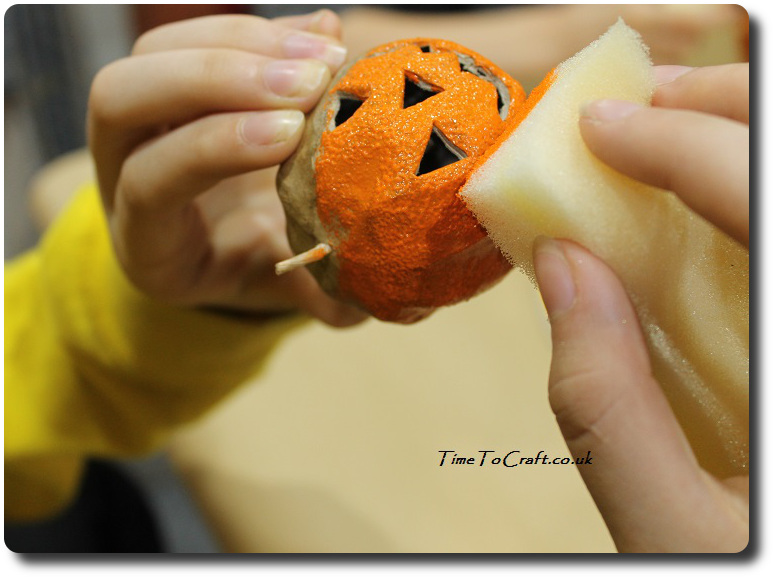 Yesterday, I set up papier mache pumpkins and orange paint on the kitchen table. They soon appeared. Excited to be doing another Halloween crafting activity. Something that they could do together. No easy task as the five year gap seems to grow and shrink on a regular basis.
It was soon discovered that a sponge, instead of a paint brush, would give a more interesting, speckled surface.
Before long, the burble of sibling conversation subsided, leaving eight painted pumpkins on the table. I've used three on a wreath. Added a quickly needlefelted crow to boost the autumn atmosphere. I was aiming for something similar to the pumpkin patch outside Hagrid's hut in Harry Potter. With crows cawing and flapping from one pumpkin to another.
I'll settle for one crow for the moment.
We do have lots of crows that fly above our garden and perch in the trees. Sometimes one will wait on the telegraph pole and greet me when I come home from the morning school run. Flying off as if relieved of duty. I find them fascinating. I really want to incorporate more crows in the things we make.
I'll try and add another photo of the wreath hanging up on the door, when the sun comes out again.
Info: I did think about making the pumpkins, but in the end decided to buy papier mache pumpkins and wreath  from Hobbycraft. This is not a sponsored post in any shape or form.