How to make a witch's cauldron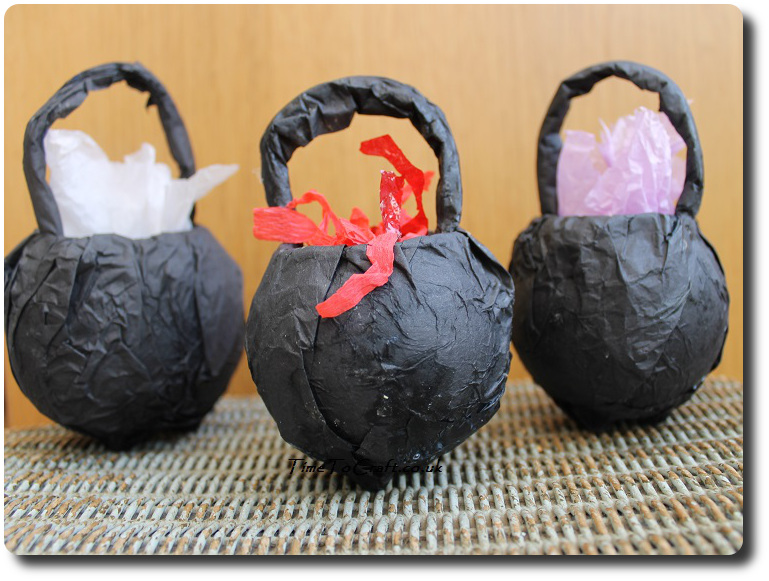 Our Halloween garland above the fireplace is taking shape. Little handmade extras appear as the days go by. This weekend, cauldrons were added. A quick and easy craft activity for all ages.
The best part was that everything we used to make them, came from my collection of pre-used junk that's too good to throw away. Squirreled away for just the right moment. Guarded fiercely. Waiting for its day to be in the limelight once more.
Please tell me I'm not the only one who finds themselves justifying why they have a collection of little boxes and bottle tops? Jam jars and little bits of felt?
Anyway, back to the cauldrons. Want to see how we made them?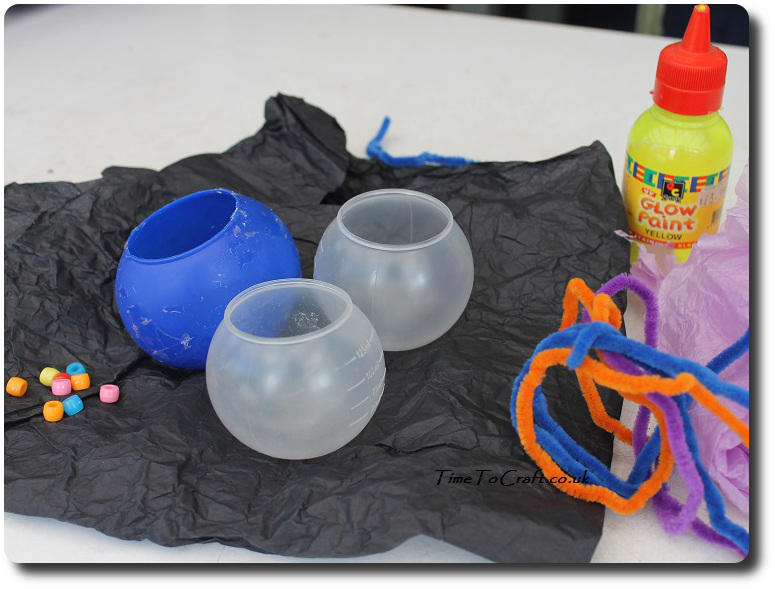 To start, we used the ball washing liquid dispensers from the wool wash bottles. They were calling out to be cauldrons. I've seen the bottom of fizzy drink bottles used before, which work well and are easy to find. The cauldron feet are already there too, but I like the laundry balls more as they curve in at the top. Like a cauldron straight out of a child's story book…well, almost.
(Scholastic Book Services "The Witch Next Door" – which I adored)
The legs are three pony beads. Any colour as they will be covered up. Black tissue paper that came out of a pair of new shoes and colourful tissue paper that has been in my collection so long, I have no idea when it arrived. Same could be said for the pipecleaners we used too.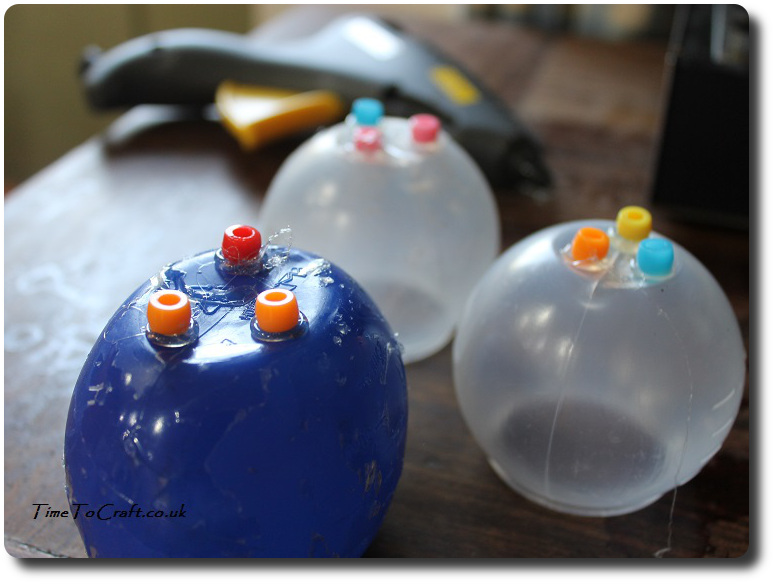 Using my glue gun, I stuck the ponybeads to the bottom of the washing balls.
While it cooled, we cut out a square of black tissue paper, before our fingers got too sticky. It was large enough to wrap round the ball.
Next covered the balls in PVA glue, sat it in the centre of the tissue paper square and wrapped the paper around, tucking the ends into the open top. We stuck a smaller square of tissue over the legs to reinforce and cover the legs.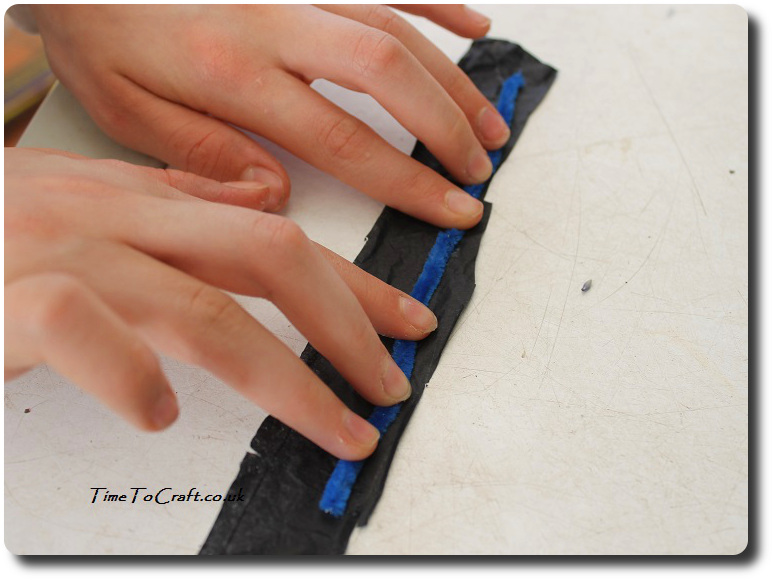 The pipecleaner was cut to a length that fitted in with the size of the cauldron. Using PVA glue, we wrapped a long rectangle of black tissue paper around the pipecleaner. Bent the pipecleaner into a handle shape and stuck it into the inside of the cauldron. Very sticky operation. I used clothes pegs to temporarily hold them in place, but not long enough to become stuck.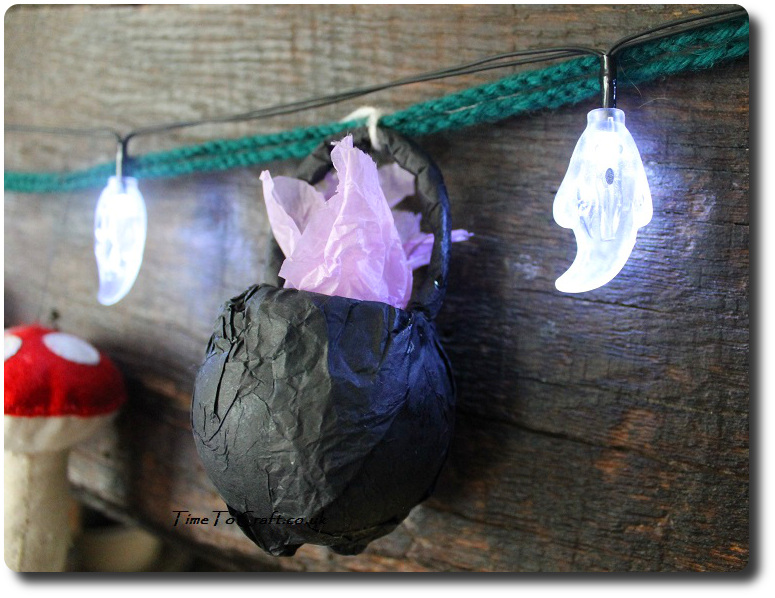 A scrap of coloured tissue was popped into each cauldron. We were going to add glow in the dark paint to add stripes, but it had dried up in the bottle. The ghost lights make up for it. Hopefully.
(Ghost lights found this weekend in Poundland …… for £1)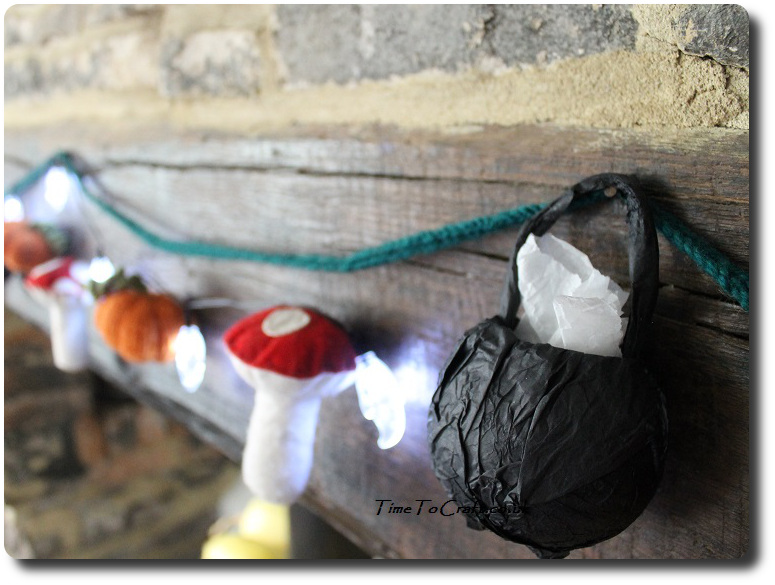 Finally, tied or hooked  the cauldrons to the Halloween garland.
(affiliated link included)