Sewing Project at the ready
Tonight, I had time to start my next project. I hunted around for all the bits.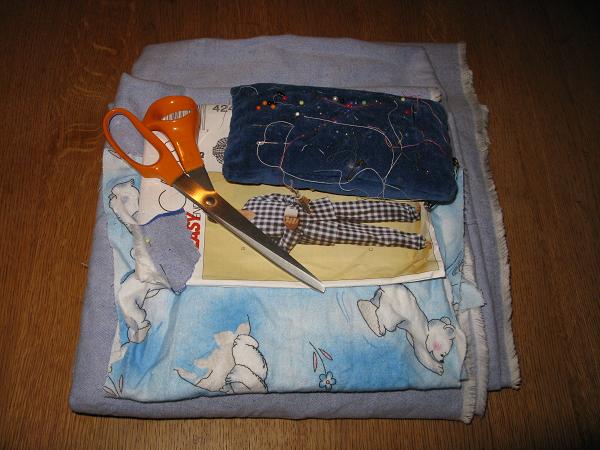 I laid them out on the table and opened up the pattern and then I realised I was missing one very vital part. Fabric, check – thread, yes in the sewing machine, check – elastic, check – pattern, yes pristine and ready to use, check – enthusiasm, check – time, check. So what was stopping me. Hmm. Quite simply no measurements. A definite requirement that, in their absense, is a show stopper.
Well I'll just wait till he gets in and try again another night. In the meantime, I am breaking out the sock wool. I'm using Regia 4 ply from their Design Line. Fun wool. I can live with the disappointment.