They say that you don't have to run faster than a bear, so long as you can outrun at least one of your companions. It's meant as a joke. You should never try to run from a bear, but all the same it makes me think. Obviously, I don't need to worry about bear encounters in the UK (I hope!), but if I did, I suspect that I would be that companion. The out-runned companion. Hello, bear.

I've realised that everyone else in the family has higher levels of activity than me. Youngest plays cricket twice a week and trampolining, plus the usual school sports and general running and cycling around that happens during the day when you are 10.  Generally sporty.
This week has seen the two older children join their father on their first parkrun. They've not settled on an after school sporty activity, this year, so I'm thrilled they are doing the run. There has been extra running during the week and a higher level of activity all round. I really don't have to worry about them being inactive this holiday, as they are keen to carry on and try other activities.
Then there is me. I'm not totally inactive. I walk between 2-3 miles a day on the dog walk alone, plus a family hike, most weekends. This week I joined the school for a couple of miles walk across countryside, which was probably further as it's a bit like herding cats, when it comes to walking with so many 4 to 11 year olds.
I hula hooped for 3:56 minutes (yes, the children timed me) over the weekend, before I reached my boredom threshold. I garden daily, so I'm no couch potato, but I'm not doing enough. I couldn't join them on their parkrun. They would slow down for me.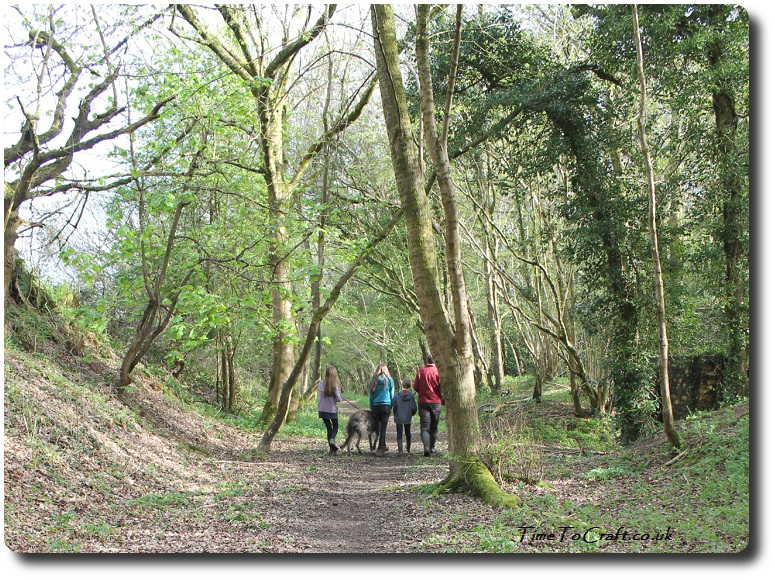 Living in the countryside, I have to drive to most organized sport venues. The idea of swimming lengths or a gym session, followed by a 20-30 minute drive, does not appeal.
I'm starting to eye up our woods as a possible cross country running venue for me. I could persuade the children to join me on their bikes. I want to be able to run the distance. Maybe then I could join them on a parkrun, once I've mastered that route.
The only running I've been doing this week has been the usual end of term sprint (the last week has to be the hardest) as we finish off school and after school commitments. Plus a lot of running stitches on my sewing machine. I may be pushing the definition there, but I did finish the blue dress for my daughter in time to wear to a wedding, using my hand-cranked sewing machine. More calories burnt than doing the same task on an electric machine. (work with me on this one!)
So question to you all. What sporty activities do you do on a regular basis? Are you all running 5k a week? Please, I need the inspiration and motivation. Are you an out-runner or an out-runned?