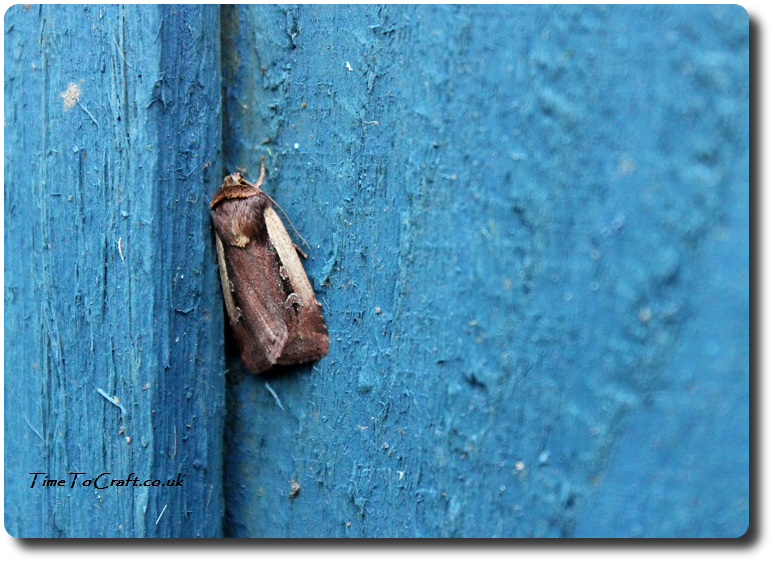 This time of year seems to be full of rediscovering. Plants pop up that I had forgotten. Spring cleaning leads to lost treasures seeing the light of day again. Insects* appear in the garden and for a few seconds I have to remind myself what they are called.
So it is always fun when I discover something new. Last night, as I put my garden tools away, I found a brown moth on my shed door. I thought it was a leaf. I can imagine in the right setting, its markings would be a perfect camouflage, but on my blue shed door, it stuck out like a sore thumb. I'm on a mission to find out the type of moth.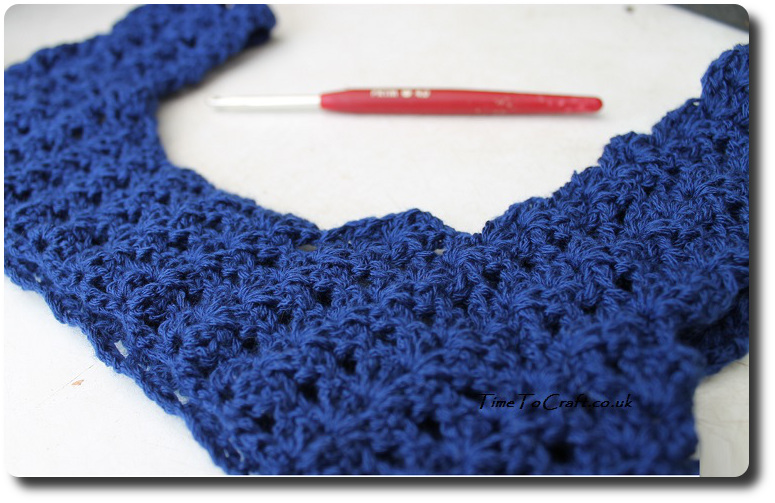 I discovered a new crochet stitch . It works perfectly for a yoke I'm working on. Unfortunately, the yarn has run out, so I may need to adapt my design a bit. It is so quick that it won't take long to crochet it up again.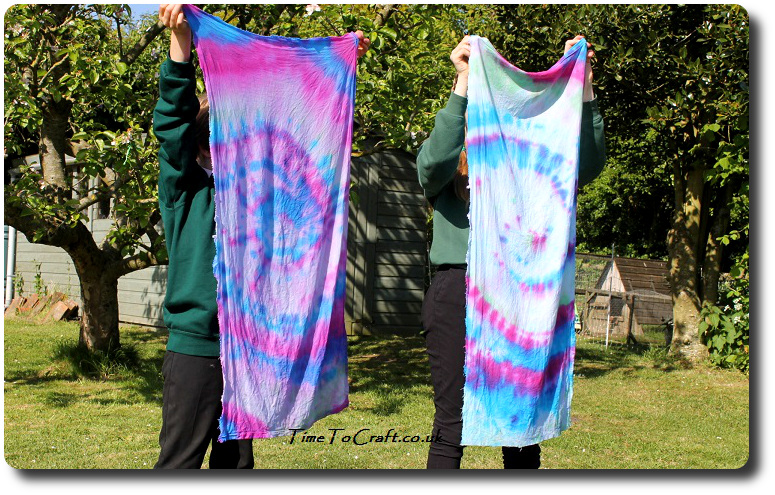 We discovered that when the instructions say that something stops working after 45 mins they might be right. Our test piece of tie dye, using dye 4 years old (not 45 mins) didn't take as well as it could, but the results were still pleasing. Better than throwing the dye away. Hopefully this weekend we will break open the new dye and set work on our big project.
Biggest discovery this week is that the bats are back. Regular readers will know I love bats, and each year we host a maternity roost in our attic. I'm convinced that they like our chimney which encases the Aga's flue. Nice and warm. When the babies are born, they fly each night with them hanging onto the mother's body. When they get bigger, but not ready to fly, the babies are left in the roost. So our chimney keeps them warm.
I was worried that they wouldn't return. Last year, we had to fix part of the roof. Our poor builder had very precise instructions from me about how it should be done. No exit points to be sealed and nature friendly wood preservative, with the lowest odour possible. Luckily he understood.

This is from last year. Best time to see them as they come home.
I have been watching the roost and last week they still weren't back. Then two nights ago, I watched about 40 fly out, before I lost count, so it looks like our careful repair worked. Phew.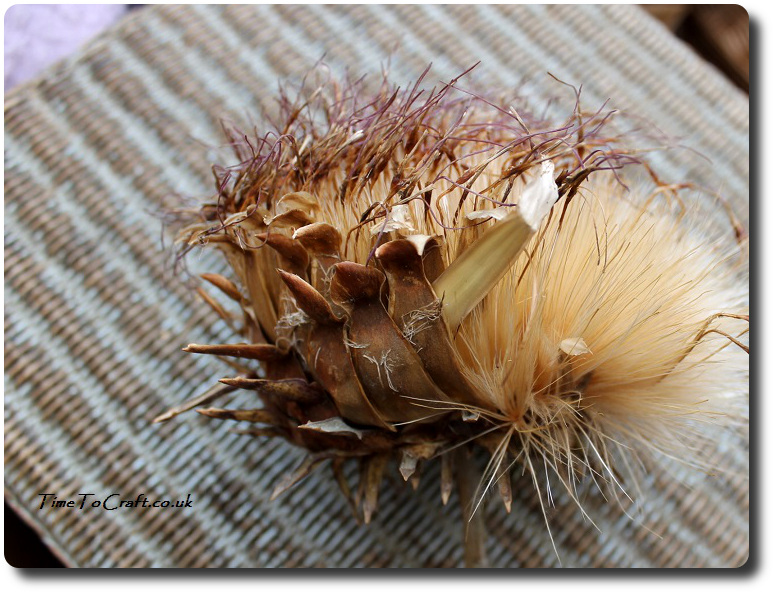 Finally, while visiting my parents this week, I discovered the perfect plant for one of our borders. Next time I visit, I'll dig up a seedling. In the meantime, I have the seed head, so we will have fun trying to grow a few. Artichoke. I've grown it before, but this is a different type. Isn't the transition of the seed head beautiful?
Linking up to Word of the Week #wotw
(*When I grow up I'd like to be an entomologist.)