Cheddar strawberries are here!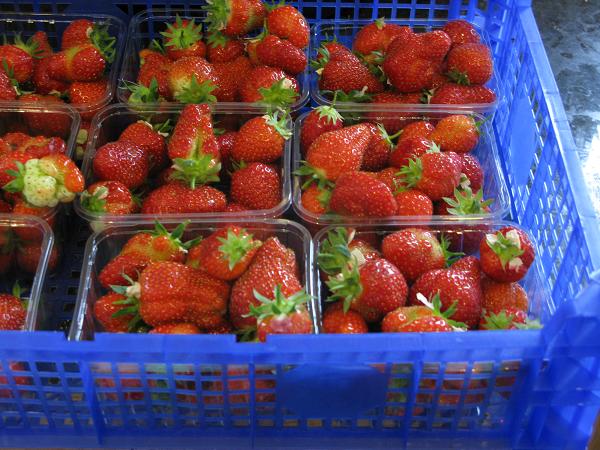 There are certain points of the year that I really look forward to. One of these is the start of the strawberry season. Hard as I try, as yet I've not been able to grow enough strawberries to meet the family's needs. So I have two places I love to go to supplement the gap in supply. First is the pick-your-own (PYO) which is a short drive away. Strawberries and entertainment. The other is a longer drive down to Cheddar, where they always seem to have the first strawberries and the longest growing season.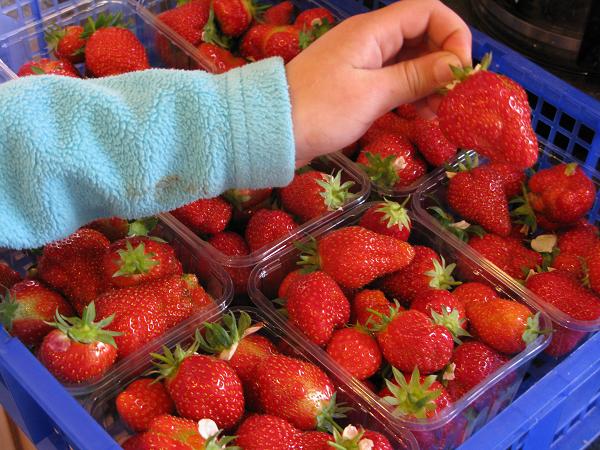 The PYO is not open yet, so we took a trip to Cheddar. While I bought three containers of strawberries, I told the lady serving, that I liked making jam. Did she have any suitable strawberries. She disappeared and returned with this lovely crate of misshapen strawberries. Hee, hee! I'm making strawberry jam tonight. (little dance of happiness!)
Of course, the children don't care what they look like. So it is tonight, or no jam.
I've been working on a crafty project, which is turning out better than I hoped. Its for my niece's birthday, so if you happen to be my sister, please close your eyes now.
This is a sneak preview, just because I'm so pleased with it. I can show you proper in two weeks after I've given it to the birthday girl.
OK, you can open your eyes, big sister.