How many strawberry plants?!!!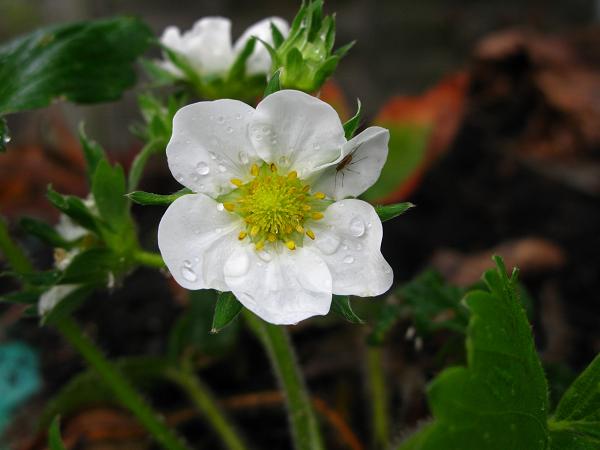 Every year I spend a small fortune on strawberries. I love them, the children will eat them until they ….. actually I'm not sure when they would stop, and my husband adores the little red berries too. We make them into jam, syrup, add them to ice cream and, of course, eat them just as they come.
I'm not talking about the type of strawberry that you buy in a supermarket. No, I'm talking about the sort that you tug off the plant yourself. Totally different breed. We are on first name terms with the owner of the local pick-your-own farm. In fact she inspired me to knit socks. I've become a bit of a regular.
Anyway, a couple of years ago I persuaded the family to buy me a double decker strawberry planter. It takes 20 strawberry plants in two growbags. That spring I went out and bought 30 plants to fill the planter and a few more for tubs. I went for a variety of types, so that we would have a long productive strawberry season. My husband feared that I was starting a small market gardening enterprise, without telling him.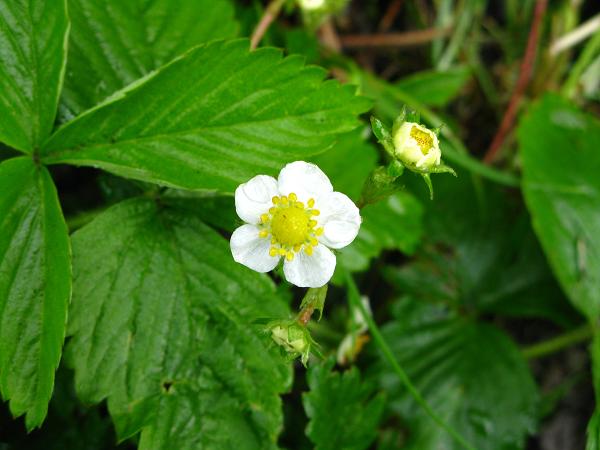 Then I made two mistakes. First one was to position the planter in the wrong place. It was out of the way and not easy to get to. Despite my best intentions it was neglected. We had a few strawberrries, but the pick-your-own centre lost no trade. Its a great place. Did you know that they know to almost the day when each variety will be ready for picking?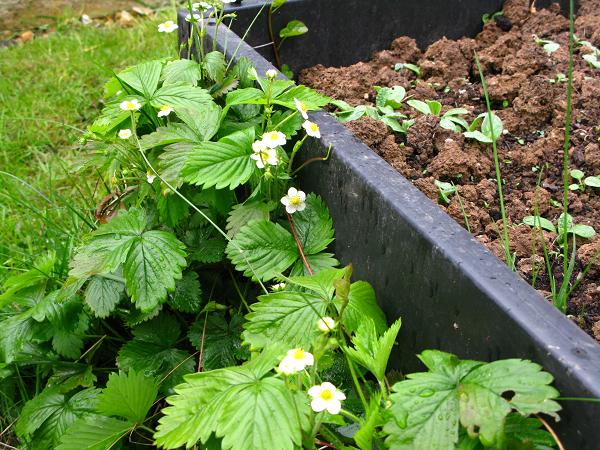 Second mistake – I didn't protect it over this cold winter. Strawberries are tough little plants. They want to survive. Out of the twenty originally in the planter, I think 5 have survived. I have a further 5 that I kept in the other greenhouse that survived and a lot more around the garden.
Action plan. We have moved the planter to a much better place. It is next to the water butts and will get maximum sun. I am nursing as many of the plants back to health as I can and I have my lovely compost to bolster the grow bags. This weekend I will replant and cross the rest of my finger and toes that I haven't crossed for the runner bean house.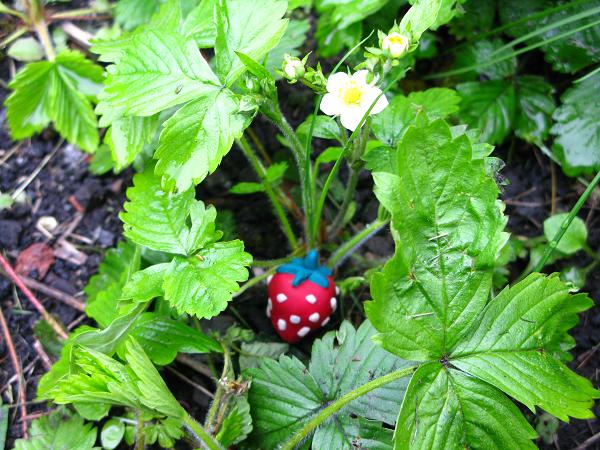 I'm going to cultivate more plants from the runners, as I don't think my husband has forgotten how many plants I bought last time. (He reads this, so I have just reminded him! Ooops!)
This has got to work, otherwise I'm not going to be able to show you how to make the best strawberry ice cream.