Yarn Along: Knitting imperfect socks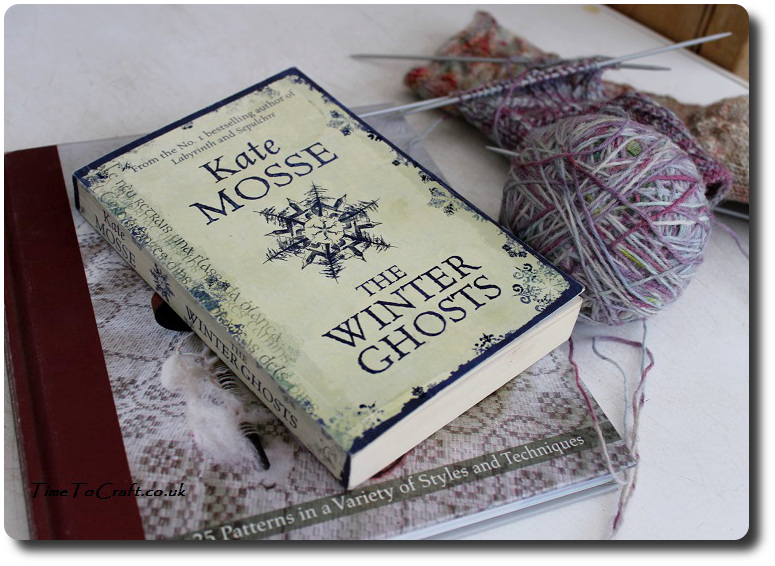 I think it must be the change of light or the fact I've knitted more rows, but I can now see what is wrong with the socks I'm knitting. Functionally they are perfect. They will fit and they will be warm. Stay up. No holes. Perfect for wearing with my walking boots. The intended purpose of knitting them will be met.
It's just that they will always look like odd socks. Maybe from the same pack of socks, but not a pair.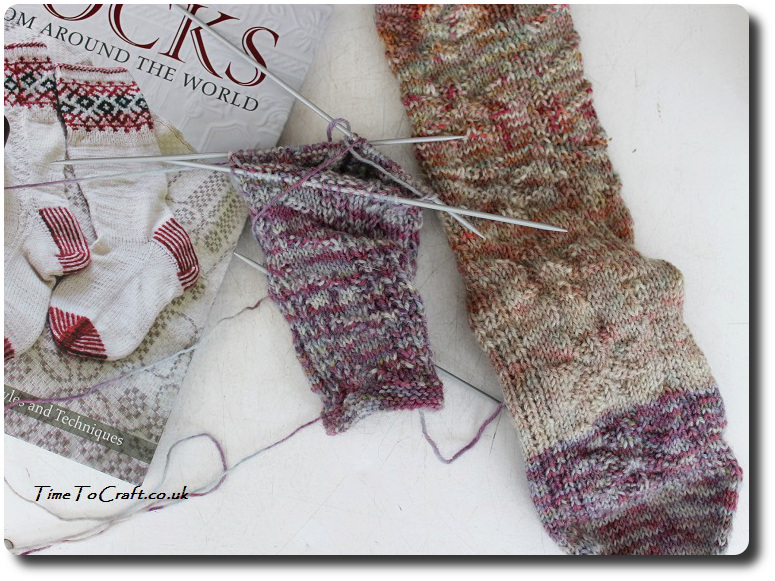 The yarn was originally a natural light cream. Left over from another project. One summer, we were tie-dying tshirts and I had dye left over, so I dunked the balls of wool into it. Just because I could, more than any well thought out plan. As I knit, the yarn reveals a different amount of each of the dyes.
I knew that the toes of the first sock had a change over in colour. I'd planned a similar shift for the second sock. I did think that the yarn would become lighter again for the second sock. I guess it isn't happening.
If I was a perfectionist, and these socks were destined for anything other than walking, I would undo them and knit it into a blanket or shawl. The change in colour could be mistaken as planned in one big, flat piece of knitting. No matching pair to highlight the problem.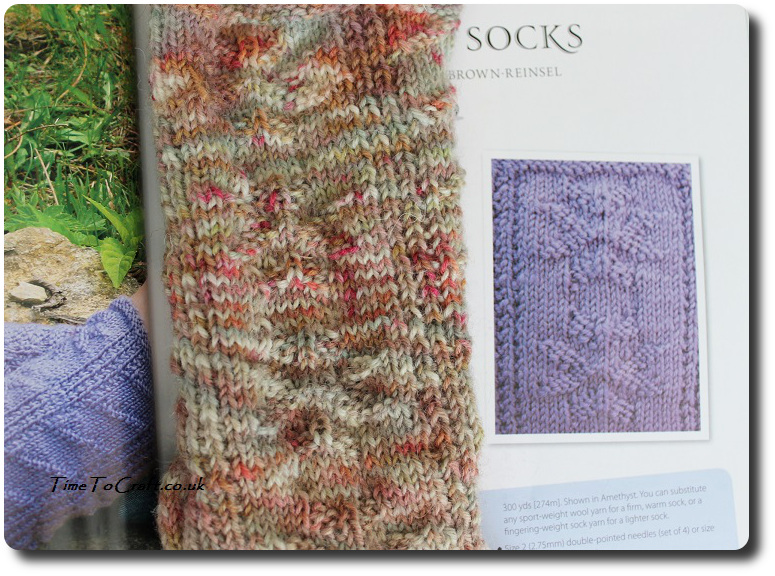 There is a second reason why I should have avoided this yarn for this pair of socks. Variegated yarn does not show off all the intricate stitching. I know that. I knew that. Although in this case, it does hide the fact that I made a mistake in one section. Now nicely hidden in the ever changing shades. Silver lining!
So am I going to unravel the socks? I know I should, but to be honest, I would rather have a pair of  imperfect, well fitting walking socks, than none, at the moment. The dogs, my walking companions, don't mind. I doubt they will even notice. As I stand, after a long climb, desperately catching my breath admiring the view, I know I'll be more glad of comfy socks on my feet, than a blanket left on the sofa at home.
Better on my feet. I will embrace their imperfections.
This week seems to have had a theme, so far.  Take the expression "A bird in the hand is worth two in the bush" and substitute socks/blanket/home, or different books. Appreciating, and making the most of what I have, rather than looking at what I don't have.
I've changed books again. Not because I wasn't enjoying the Miniaturist, but more to do with having a book in my hand when I needed it.
Earlier this week, finding I was going to be waiting in the car for one of my brood to come out of school, I popped into a charity shop and spotted The Winter Ghost. It is described as a haunting winter's tale. I've not read enough to know if it is gripping, yet. It is perfect for sitting in front of the fire in the evening, and reading though. More importantly, it was in my hand when I had time to read. The best kind of book.
So what have you been reading and/or knitting?