And I'm sewing again. All thanks to a bit of machine oil, my vintage Singer sewing machine is singing again.
This machine has been sitting in the attic. Budged up there by the purchase of a modern electric sewing machine, a few years back. No point the old girl taking up room, when the new one could do everything I needed. But I didn't get rid of it. I couldn't.
For a start, this machine used to belong to my Great Grandma and was handed down. It was made in 1940 in Scotland. I know this from the serial number and a quick internet search. I also found out that the Singer factory was commandeered to make guns, at that time, for the war effort. At slower times, they carried on making sewing machines. Including this one.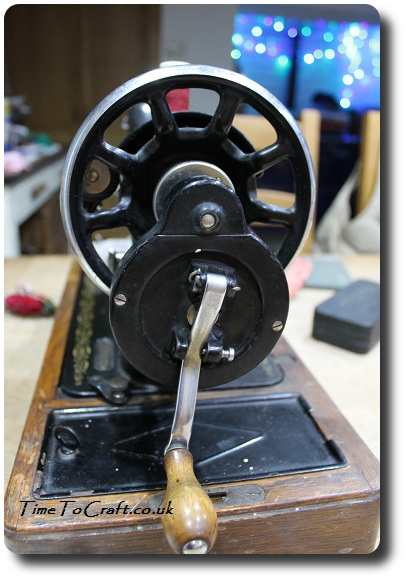 She is a hand cranked machine, series 99K. I can hardly begin to tell you how different she is to sew with. I'm so used to my electric sewing machine, that I keep on looking under the table for the foot peddle, as I prepare to sew. Not there. Believe me. I've checked every time. The hand crank is turned and the needle goes up and down. A simple and beautiful mechanism.
It's been sitting idle so long that it needed a good oiling. Part of me rejoices at taking off the front plate and opening up the bottom of this machine. Removing all the lint and adding oil. My favourite machines are the ones that are easy to see how they work. No hidden parts. I feel the same way about cars. I like the machines that I feel more connected to, as I use them. Am I the only one that feels like that?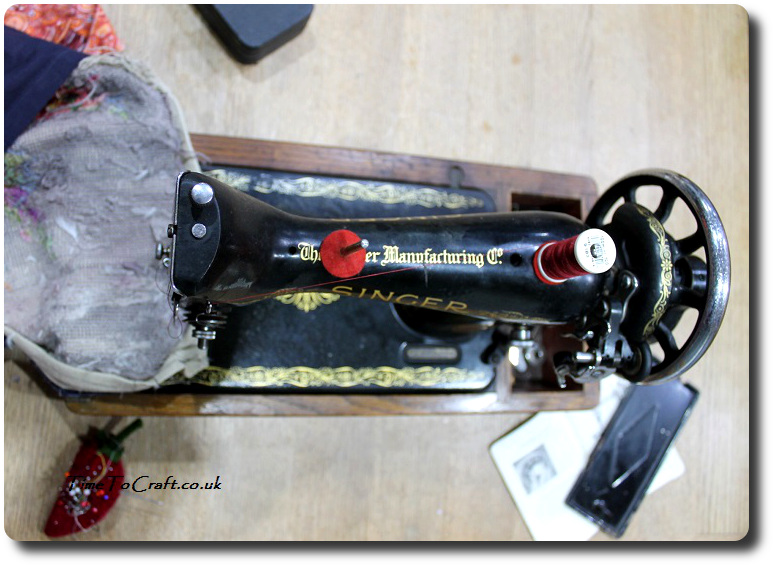 I needed a straight forward sewing project. One that ensured all the moving parts of the machine ticked over, and the oil could work its magic. Looking around, it seemed so fitting, and an obvious choice, to mend the cushion cover that the same Great Grandma had made. I'd changed the backing a few years ago, but wear and tear had caused a split in the seams.
The machine worked like a dream. Singing. A few tweaks to tension, but other than that, there's not a lot that can go wrong. Simple. Done in no time, with all the control and accuracy I needed. Not bad for an old girl of 77 years. (The machine, not me. I am considerably younger)
The Singer only does running stitch. In one direction, but it does it so well. The stitch is perfectly straight. I can see why other people use vintage Singer machines for top stitching, but use their electric machines for the main sewing.
I love this machine. It compliments my modern machine so well. It's much quieter. I can use it in the evenings without disturbing anyone. I could take it anywhere. Although it weighs a ton. Not literally, but oh, it's so heavy. It has green credentials due to its age and not relying on electricity.
This machine and I are old friends. When we first moved in, I used it to sew all the curtains. Over the years, I've made clothes, including my wedding dress, with it. I've added to its history, already.
Oh, and what about the mended cushion, you may ask?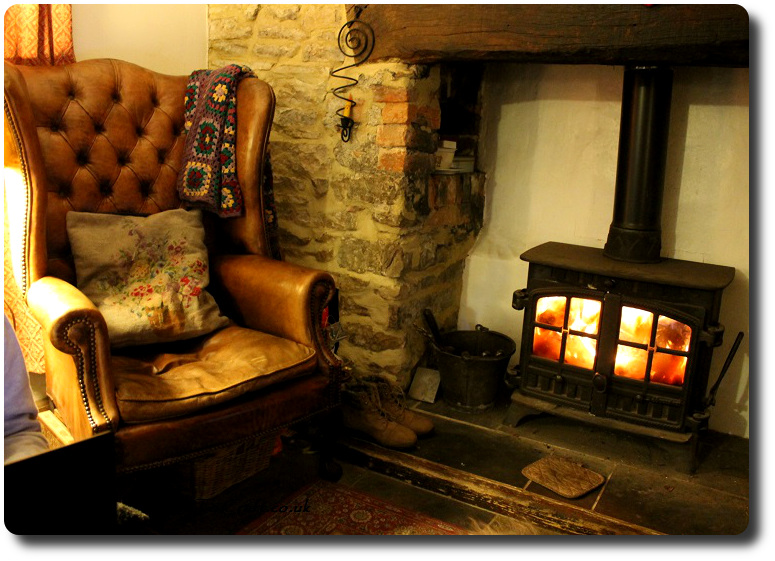 Back on the chair, in the fireside nook. Perfect.
So what are my next plans with this vintage sewing machine? It's not going up in the attic again. I want to use it. I want to use it for patchwork and also as a machine for the children to use when ever they like.
My first project is a small one and perfect for this machine. Shouldn't take long to do. Expect to hear more about this lovely, old Singer.
Anyone else used a hand cranked Singer?
---