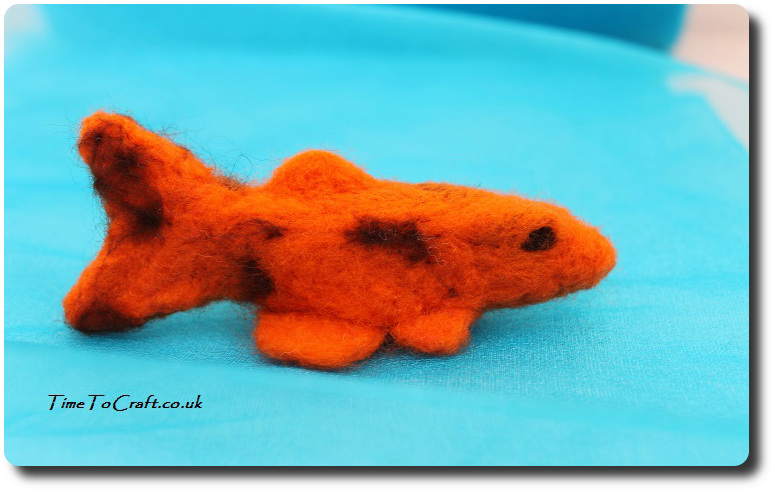 Recently we visited Montacute House and the children were fascinated by the Koi Carp in the pond. To be honest, so was I. Where they were probably enjoying seeing the fish swim around, I was very taken by the markings. We all have our way to appreciate nature. They saw fish. I saw a needlefelting project. It's just the way my mind works.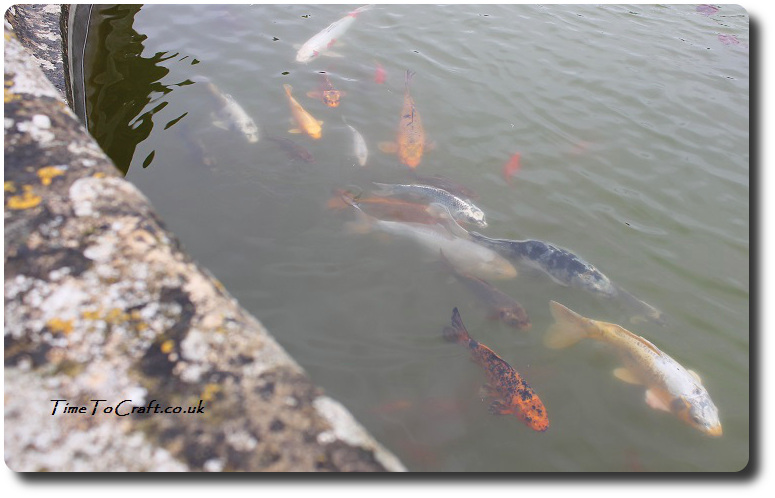 I wanted to try a technique that I have only done by accident in the past. I started by making the body of the fish out of brown Jacobs fleece. I love this as a base as it felts up easily into a firm shape, that is still easy to manipulate.
Next, I needlefelted bright orange merino over the top. Now comes the new method. In some areas, I felted more. This causes the orange to thin and disappear into the brown, giving a brown, mottled look. You can see this most clearly on the back of the fish's head. As a contrast, I added merino brown to the sides. Where the Jacobs brown has come through, it gives a more natural look, while the brown merino is harsh.
This is my prototype, and I have learnt so much. Next time, I'll allow the Jacobs brown to do all the contrast markings. I'll also make the fins and tail thinner and more feathery. For a first attempt, I quite like my fish.
I seem to be going for a sea theme this week, so far. I'll break the pattern for a St George's day (23rd April) craft activity this weekend . Off to bake some biscuits, to go with it.