A Reindeer Homemade Jumper
As a crafter, December is a difficult time to be a blogger. The crafting blogger's Christmas lament. Hands are busy, beautiful things are created, but the photos have to be sat on. Just in case a gift is spotted, by the intended recipient. Before its even been wrapped. This is why it was a complete hurrah moment when I heard that Turtle Mat were running a decorate-a-Christmas-jumper competition. How could I resist?
I have been waiting for an excuse to make a Christmas jumper. This jumper is for Eldest and she loves reindeers, so my theme was easy.
Sometimes when I'm crafting, I can't help wondering where my design influences come from. The red nose is easy to fathom, but the rest?
We have been reading one of my very favourite childhood Christmas-time books recently – Hubert the Deer. Not heard of it? Probably not. My copy was published in 1963 in Germany and is the english translation. This book used to sit on my bookshelf when I was knee high to a reindeer.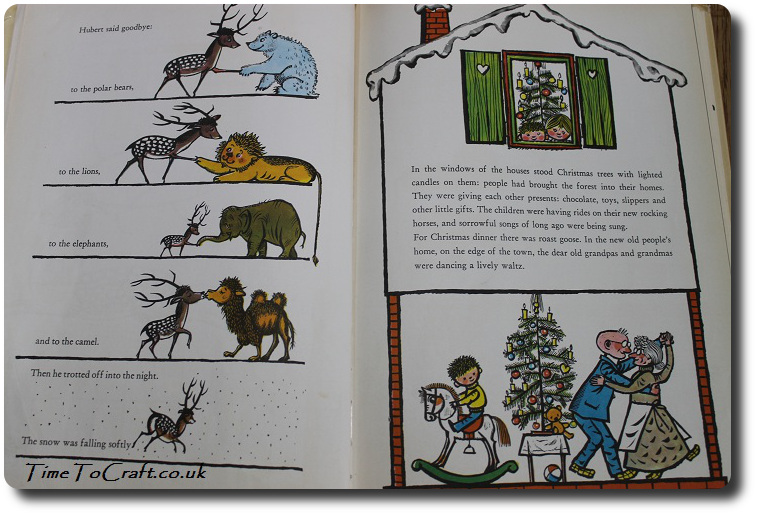 I love the illustrations. So delightful. How about that kissing camel? This is such a lovely book and I could add so much more about it, but I transgress.
The grown-ups in the book refer to Hubert as a ten-pointer, in reference to the number of points on his antlers. The antlers on the Christmas jumper are surely influenced by my love of Hubert the Deer. Although my Hubert is an eight-pointer.
Of course, in everything we make, the design influences come from so many different places. Most of the time, they creep in without you really being aware.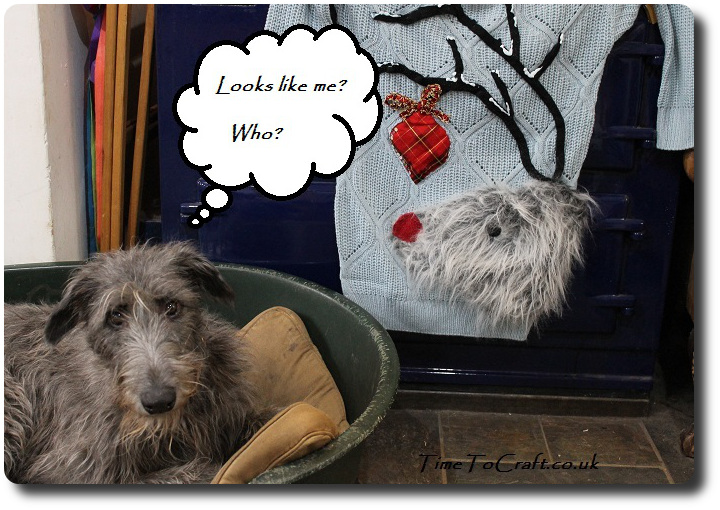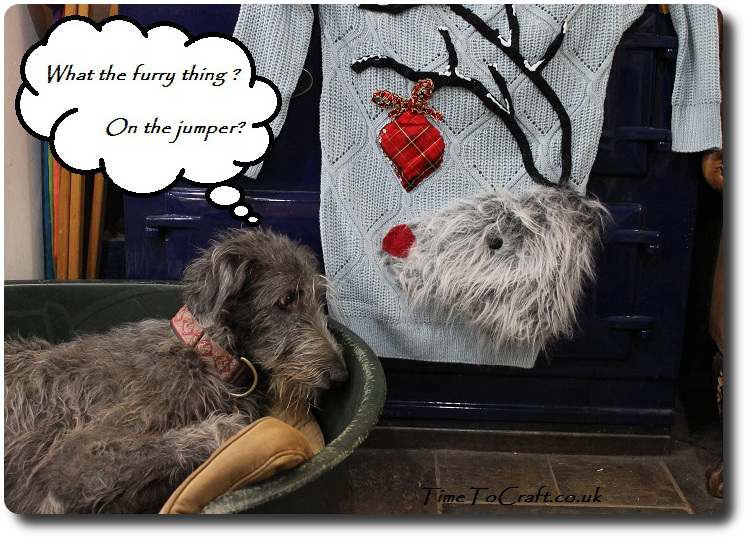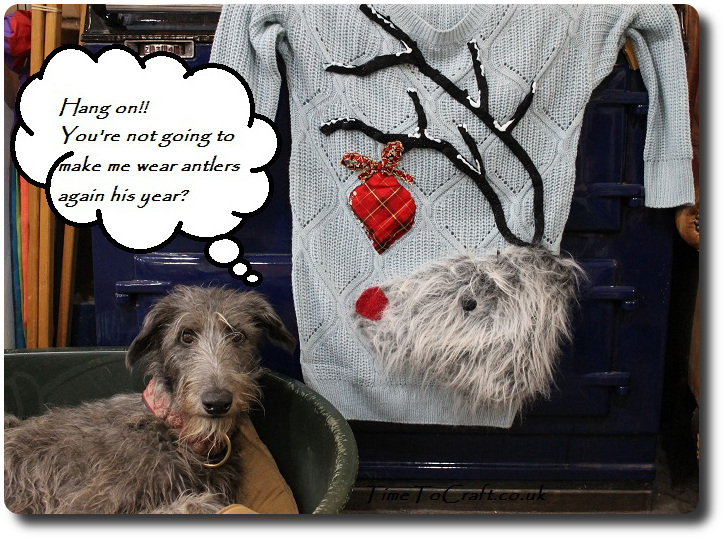 The melting pot of ideas and snippets of memory are essential for creating something new. The beauty of any handmade piece, I'd suggest. They are bound to be unique and, maybe at the very same time, hint at many favourite and familiar things.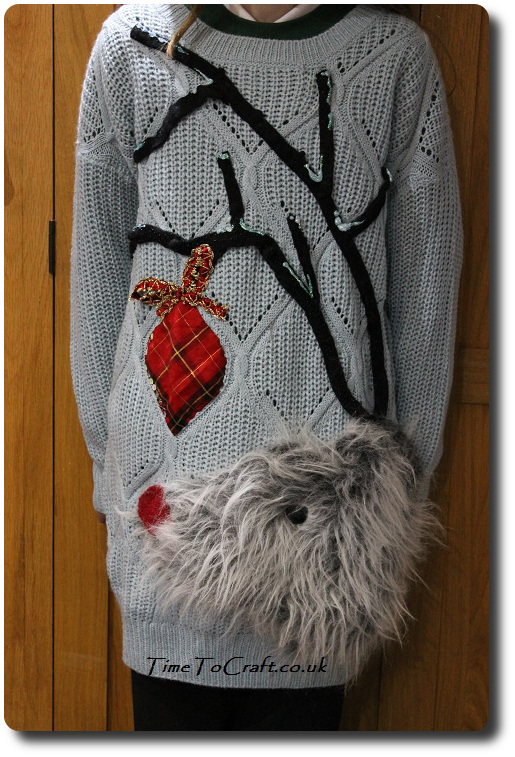 Making details (prices are estimates as some bits are recycled):
Jumper
Furry fabric (99p)
Recycled button strip from felted cardigan (but tape or ribbon would create the same effect – 60p)
Scrap of felt for nose (15p)
Fabric piece for applique (40p)
Sequins, button, ribbon (80p) and 3D fabric paint (£2) to add details
Disclaimer: I was sent the blank jumper and the cost of crafting materials, by Turtle Mat ( Thank you!) as part of the competition. Link to Amazon is part of the associates programme.