Enjoying nature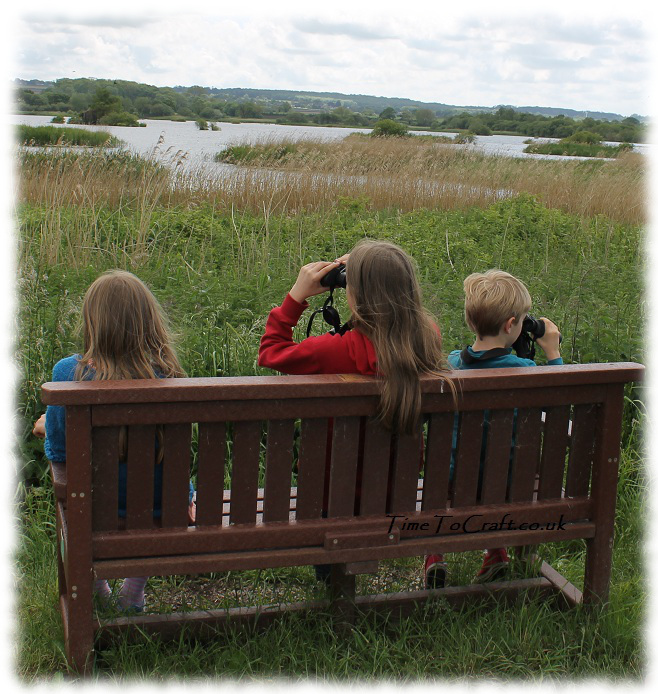 One of our favourite outings, as a family, is to head down the Somerset Levels to one of the nature reserves. Binoculars at the ready. Last weekend, we visited two: Shapwick and Grey Lake.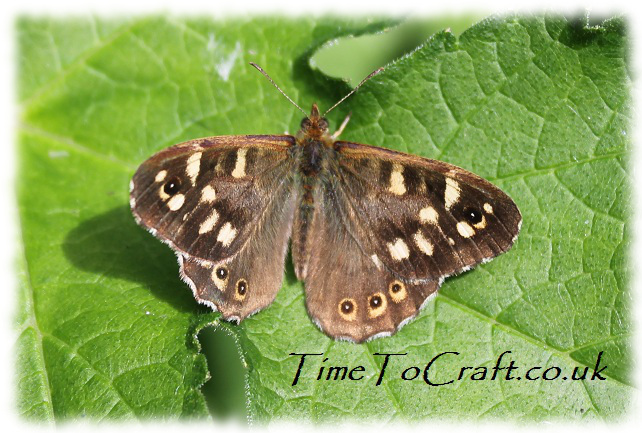 At Shapwick, we saw king fishers, bitterns, great egrets, black winged stilts, lapwings……the list goes on. All of which would not stay still or venture close enough for a photo.  The mini-beasts were far more co-operative. A speckled wood butterfly landed on a leaf for me. As did froghoppers and damselflies.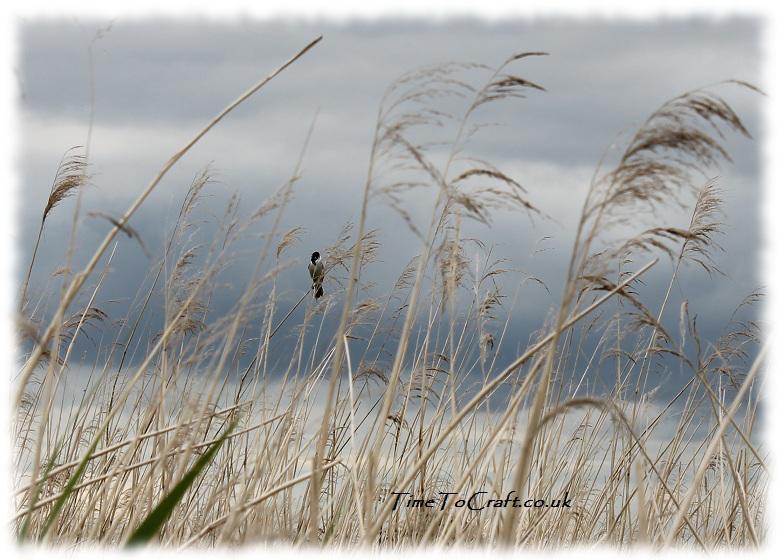 Next day, we headed out to Greylake reserve. Apart from the fabulous willow snake, I love spotting the reed buntings. I love the way that they land right at the top of the reed and bounce gently. Often a small flock will land together. Moments like that they really do look like bunting.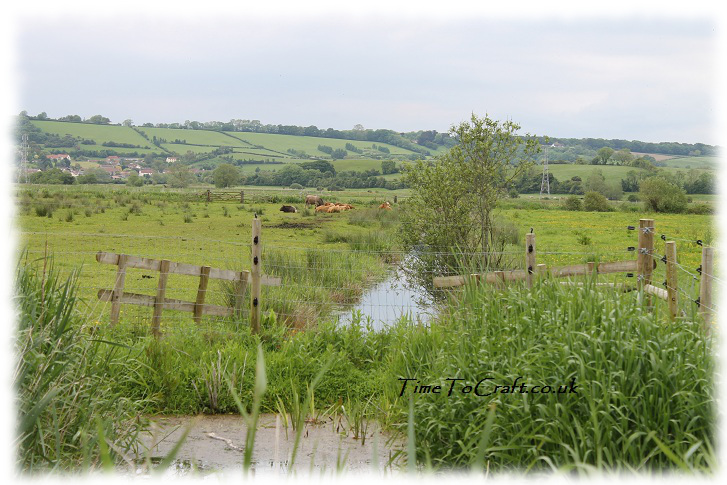 A marsh harrier swooped above the reserve. Beyond my humble camera lens.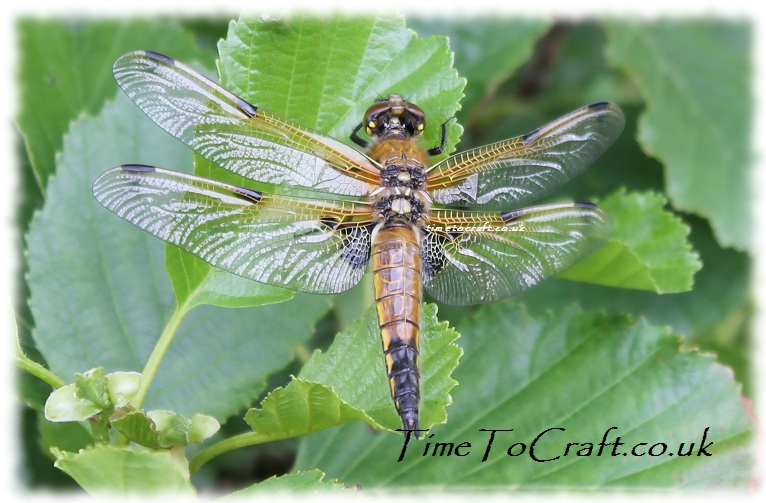 Fortunately, a four spotted chaser dragonfly was more obliging. The children stood for quite some time watching this dragonfly. Fascinated by its wings and translucent abdomen.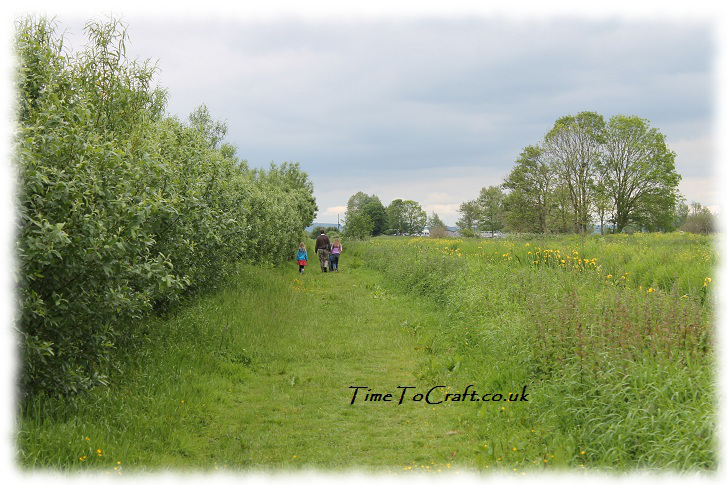 As we walked, the foliage was alive with damsel and dragonflies. The banded demoiselle damselfly was particularly eye catching as it looks almost like a black and blue feather fluttering and bobbing along beside us.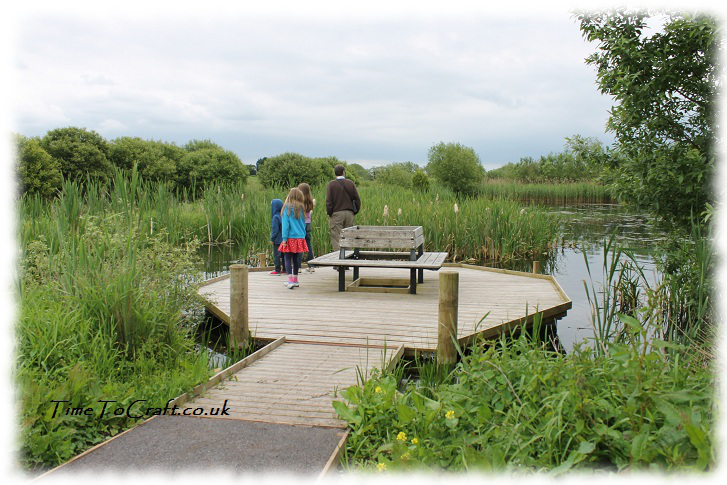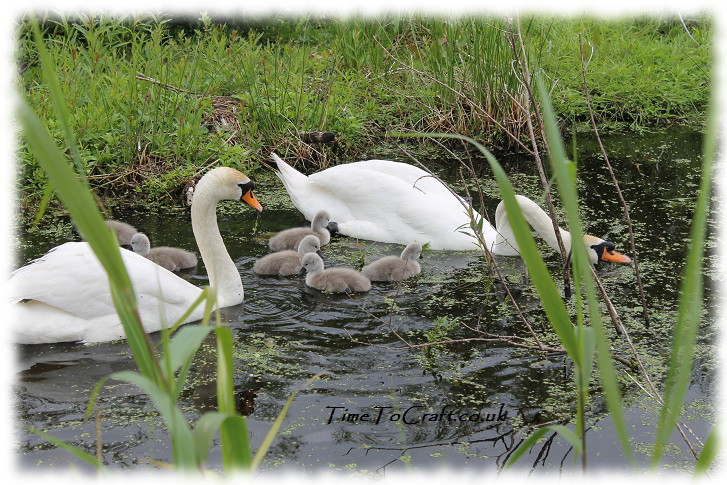 It really is a beautiful place to while away an afternoon. We must have spent a couple of hours pottering around the paths.
We stopped in one of the hides, which includes a children's display board area with magnets to arrange. As I watched out of the hide windows, I could hear the children listing all the wildlife they had spotted. Their knowledge has grown so much. From behind me, I heard my six year old pipe up, " That was a four spotted chaser we were watching."  It certainly was.
Joining in with the as-always inspiring Fiona over at Coombe Mill Farm. On a mission to get us all outside and enjoying the outdoor world.
20 Responses to Enjoying nature
There have been cases when people lifted my photos and words, and used them without credit to me or asking permission first. Using them for their own commercial gain. I have now added a level of security to deter people from doing this. Apologies to people who do play nicely. If you would like to use any of my photos, please contact me.
All my words and photos are copyrighted to me. They cannot be used for commercial benefit by anyone else. If you would like to use any of them, then please ask me first and don't just take. Written permission only. Don't pass my words, photos or ideas off as your own. It's not nice.
Cookie Policy
Our web pages do not use cookies however this website uses Google Analytics, a web analytics service provided by Google, Inc. Google Analytics uses cookies to help us analyse how people use our site. The use of cookies by Google Analytics is subject to change.