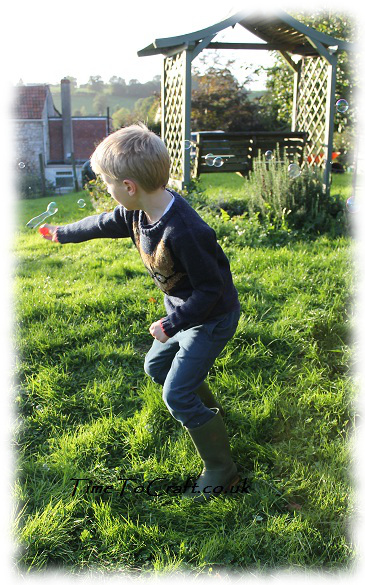 This week, outdoor time has been reduced to collecting apples or shutting up the hens. School has left the children lethargic. By Thursday, I know I was feeling stuck in the mud and children needed something else to entice them out. Time to pull out my collection of bubble bottles. Mainly collected from forgotten party bags over the years.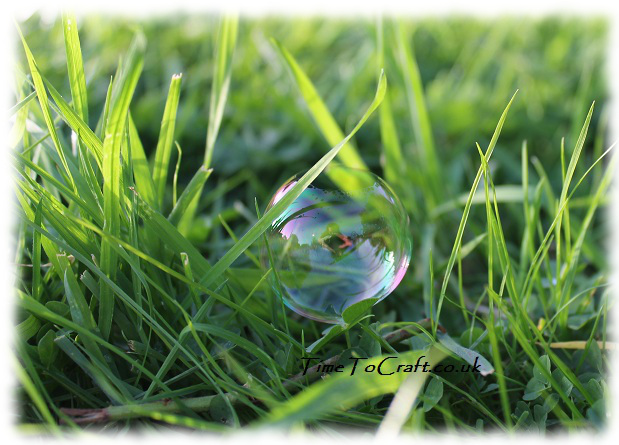 The children loved it. It was just the incentive they needed to go out. Once out, they played and played.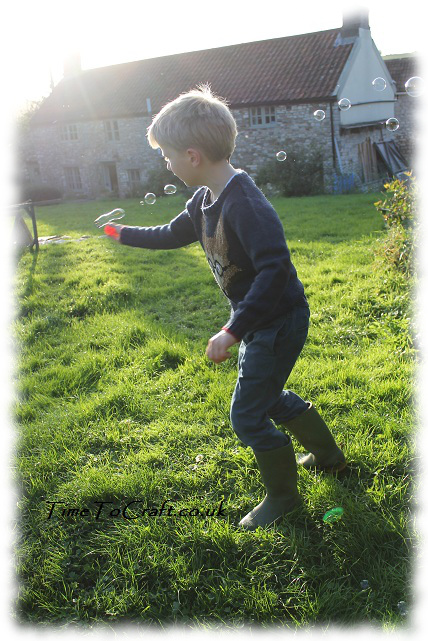 They love to twirl around with the bubble wand held out, letting the bubbles cascade away from them. They take turns to blow the bubbles while the others chase around the garden trying to pop them. The biggest bubble. The highest bubble. The bubble that lasts the longest.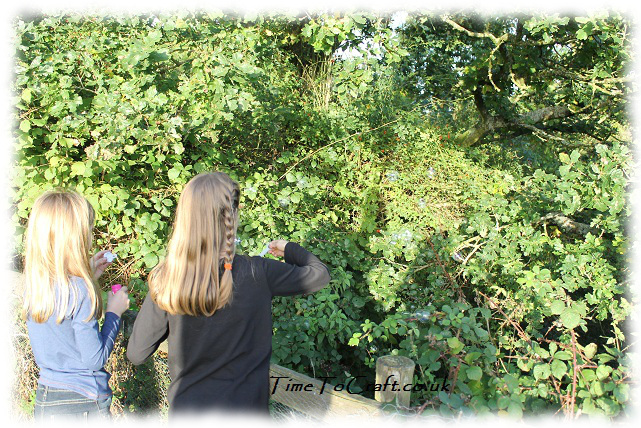 After a while, I left them to it and collected another crate of apples and the last of the tomatoes. They decided that the oak tree deserved some bubbles and tried their best to cover the mighty tree.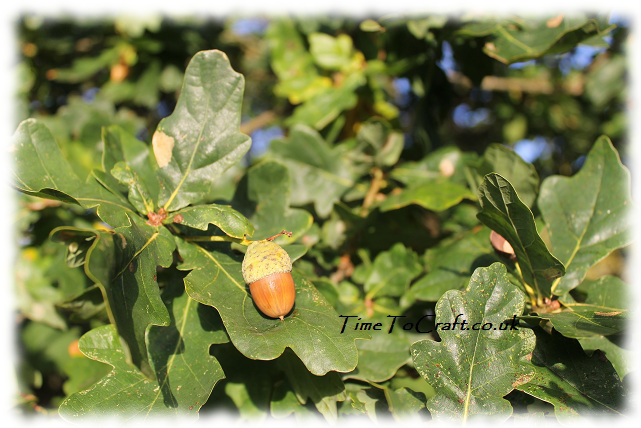 It was very simple fun, but it was enough to shake off the tiredness of the day and enjoy being outside.
Joining in with #CountryKids. Hope you've all had a chance to get outdoors and play.